Russian foreign minister Sergei Lavrov said during an online press conference on Monday that the Balkan countries trying to hamper his trip to Serbia were depriving the country of its sovereignty.
"A sovereign state has been deprived of its right to pursue foreign policy. Serbia's international activities in the Russian direction have been blocked", Lavrov said, calling the decision to ban his flight "unprecedented".
The minister stated that the Western countries are afraid of the truth, so such moves have become normal for the EU and NATO.
© Sputnik / Ruslan Krivobok
 / Go to the mediabank
Serb March in support of Serbia's territorial integrity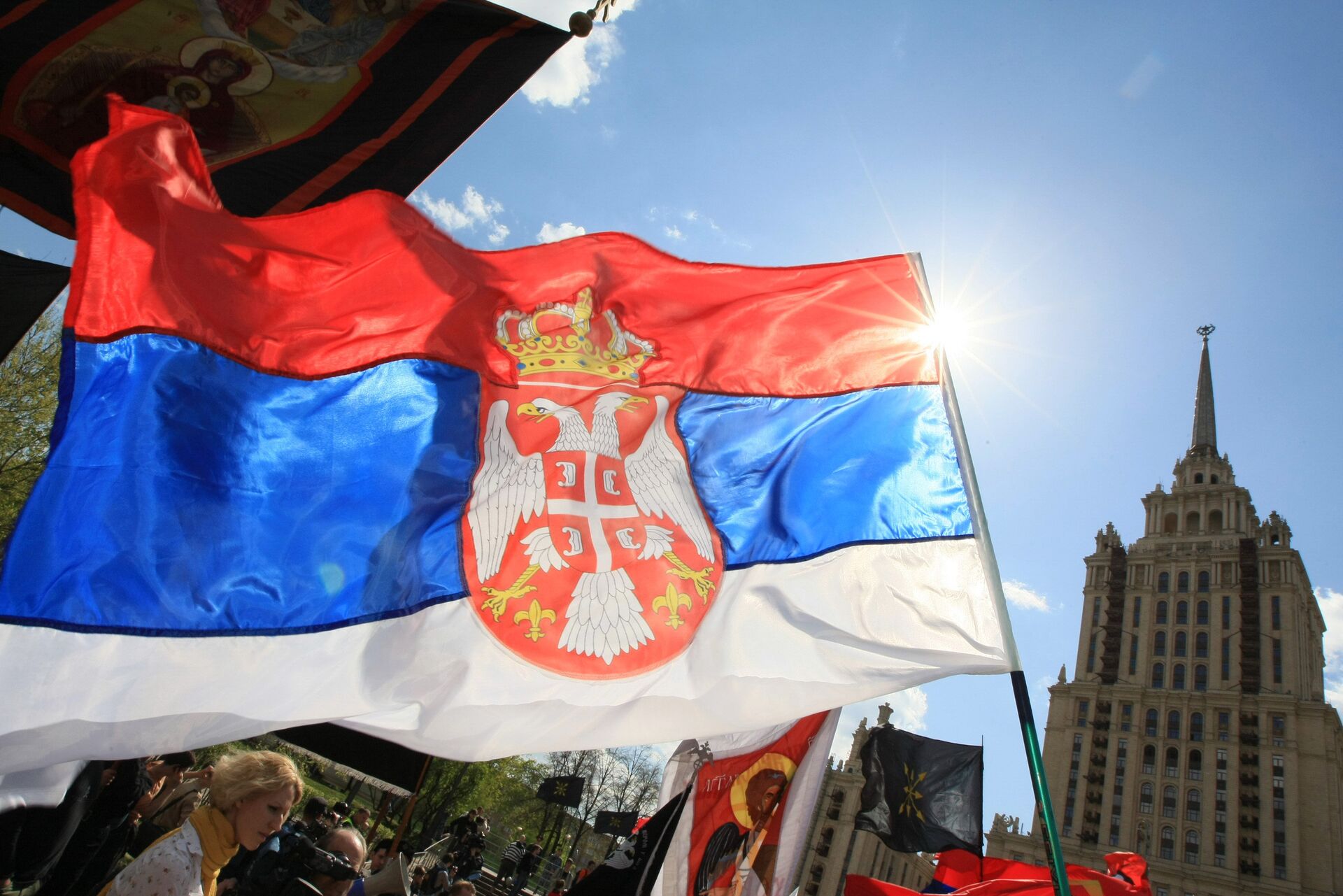 Serb March in support of Serbia's territorial integrity
© Sputnik / Ruslan Krivobok
/
Lavrov added, that Moscow expects even more attacks, lambasting the NATO mentality, noting that the bloc resorts to the lowest means to put additional pressure on Russia.
"Such hypocrisy has already been shown to us many times, including the tragic bombing of Yugoslavia in 1999 by those who believed in their victory in the Cold War and in their right to reshape the world solely according to their will", he said.
He noted that North Macedonia and Montenegro had been turned into NATO minions, but stressed that retaliatory steps by Moscow won't be aggravating relations between Russians and the peoples of those nations.
"If the visit of the Russian Foreign Minister is perceived in the West as almost a global-scale threat, then, apparently, things are quite bad", he stated.
The minister also praised the stance of Serbian President Aleksandar Vucic, who has refused to engage in anti-Russian activities, despite pressure from the EU. At the same time, Lavrov invited his Serbian counterpart Nikola Selakovic to visit Moscow in the near future.
Lavrov's trip to Serbia
was scheduled for 6-7 June. However, on the eve of his visit, the neighbouring countries (North Macedonia, Bulgaria, and Montenegro) announced that they wouldn't allow the minister's plane into their territory.