Federal Reserve Chairman Jerome Powell has stated that the Fed cannot control the
prices of oil
or most food articles during his opening statement to the US House Committee on Financial Services. His comments come amid 8.6% year-on-year inflation in the US.
Powell went on to blame Russia's special military operation in Ukraine for the surge in prices of crude oil and other goods. However, one of the congresspeople, Republican Rep. Ann Wagner, challenged Powell's vision, arguing that the current inflation can't be reduced to the conflict in Ukraine since the first signs of price pressure emerged 1.5 years ago.
"The surge in prices of crude oil and other commodities that resulted from Russia's invasion of Ukraine is boosting prices for gasoline and fuel and is creating additional upward pressure on inflation", Powell insisted.
At the same time, responding to other congresspeople's questions Powell admitted that part of the factors driving up US inflation were problems on the supply side of the economy due to supply chain issues, and the "strong" US economy and demand. The latter was in no small part boosted by Congress' relief packages to limit the impact of the pandemic and lockdowns, the Fed's chairman confirmed.
The Republicans, however, opposed the passing of the last relief package promoted by the Democrats in the early days of Joe Biden's presidency. GOP lawmakers warned at the time that it might spell high inflation, but the Democrats dismissed these fears and stressed the need to provide financial aid to ordinary Americans.
While year-on-year inflation remained at a moderate level around 5% during the summer of 2021, it jumped to 8% in October, according to the November 2021 report, coming close to levels last seen in the 1980s.
US inflation
continued to grow in 2022, reaching 8.6% in May. It brought a sharp increase in food prices, while the average price tag on a gallon of fuel exceeded $5 - breaking records. In his address on 22 June, President Joe Biden called on US companies to refine more oil into gasoline and urged gas pumps to reduce prices, claiming that these measures - along with Washington's efforts to boost global oil output - can reduce the gasoline price by $1 per gallon.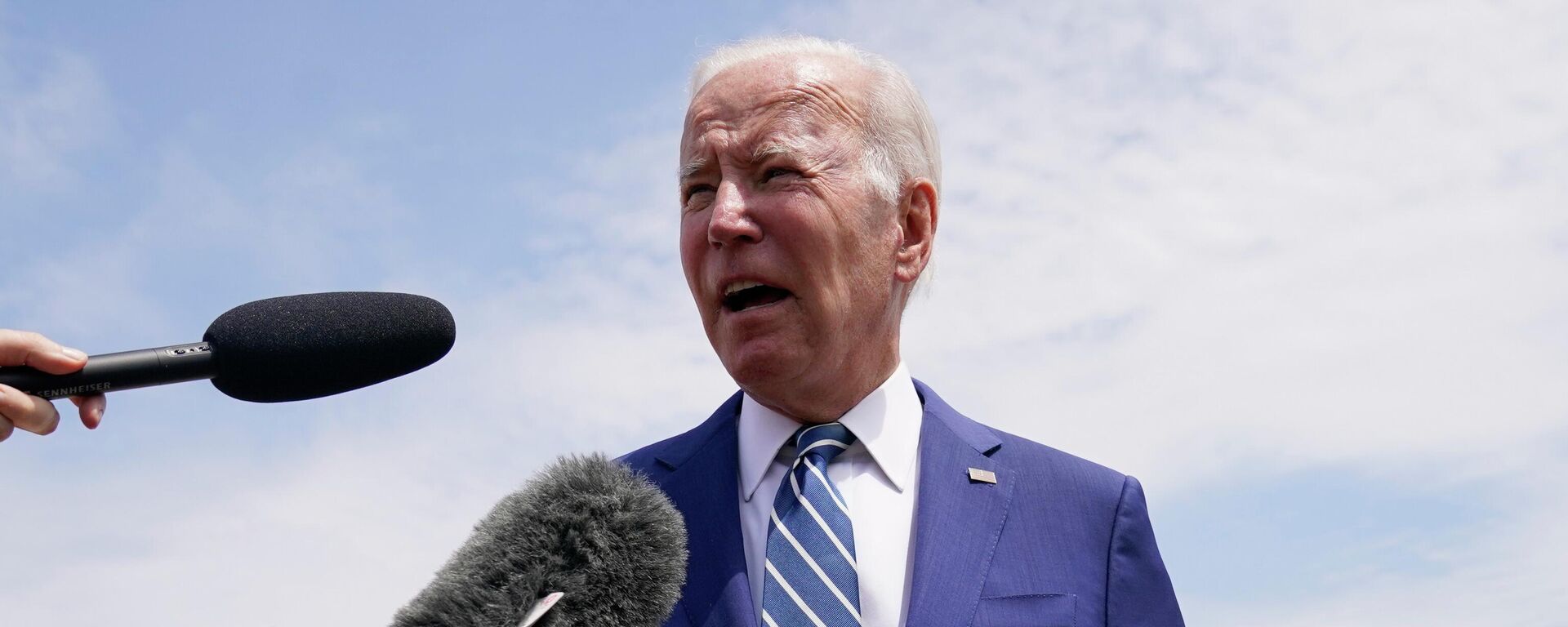 Biden once again blamed the rising prices on Russia, but at the same time admitted that the US and other western countries' sanctions against Moscow and its oil had a greater impact than the White House had anticipated. He nonetheless defended the decision to impose the sanctions, claiming that the West had "no choice".