Infamous al-Qaeda leader Ayman Al-Zawahiri has been killed in a US airstrike, President Joe Biden announced during a Monday address to the nation.
"On Saturday, at my direction, the US successfully concluded an air strike in Kabul, Afghanistan that killed the Emir of al-Qaeda, Ayman Al-Zawahiri," Biden remarked. "Zawahiri was Bin Laden's leader."
Biden insisted the US had known of Al-Zawahiri's whereabouts since earlier this year but claimed he waited until this week – after being informed "conditions were optimal" and "carefully considering the clear and convincing evidence of his location" – to authorize a strike "that would remove him from the battlefield once and for all."
Al-Zawahiri, an Egyptian by birth, headed the notorious terrorist organization since the execution of Osama Bin Laden was allegedly carried out by the US in 2011. The US Department of Justice has accused Al-Zawahiri of playing a leading role in planning the terrorist attacks which left nearly 3,000 Americans dead on September 11, 2001.
"He was with [Bin Laden] all the whole time. He was his number two man, his deputy at the time of the terrorist attack of 9/11. He was deeply involved in the planning of 9/11. One of the most responsible for the attacks that murdered 2,977 people on American soil," Biden continued. "For decades, he was the mastermind behind attacks against Americans, including the bombing of the USS Cole in 2000, which killed 17 American sailors and wounded dozens more."
Biden detailed that Zawahiri also played a "key role" in bombings against US embassies in Kenya and Tanzania, where hundreds were killed and thousands of others left injured. "He carved a trail of murder and violence against American citizens, American service members, American diplomats, and American interests."
"Now, justice has been delivered, and this terrorist leader is no more… The United States continues to demonstrate our resolve and our capacity to defend the American people against those who seek to do us harm."
"No matter how long it takes, no matter where you hide, if you are a threat to our people, the US will find you and take you out."
"I gave the final approval to go get him," Biden said. "And the mission was a success. None of his family members were hurt and there were no civilian casualties."
The US president also underscored that the success of the counterterrorism operation ensures that Afghanistan will "never again ... become a terrorist safe haven because [Zawahiri] is gone."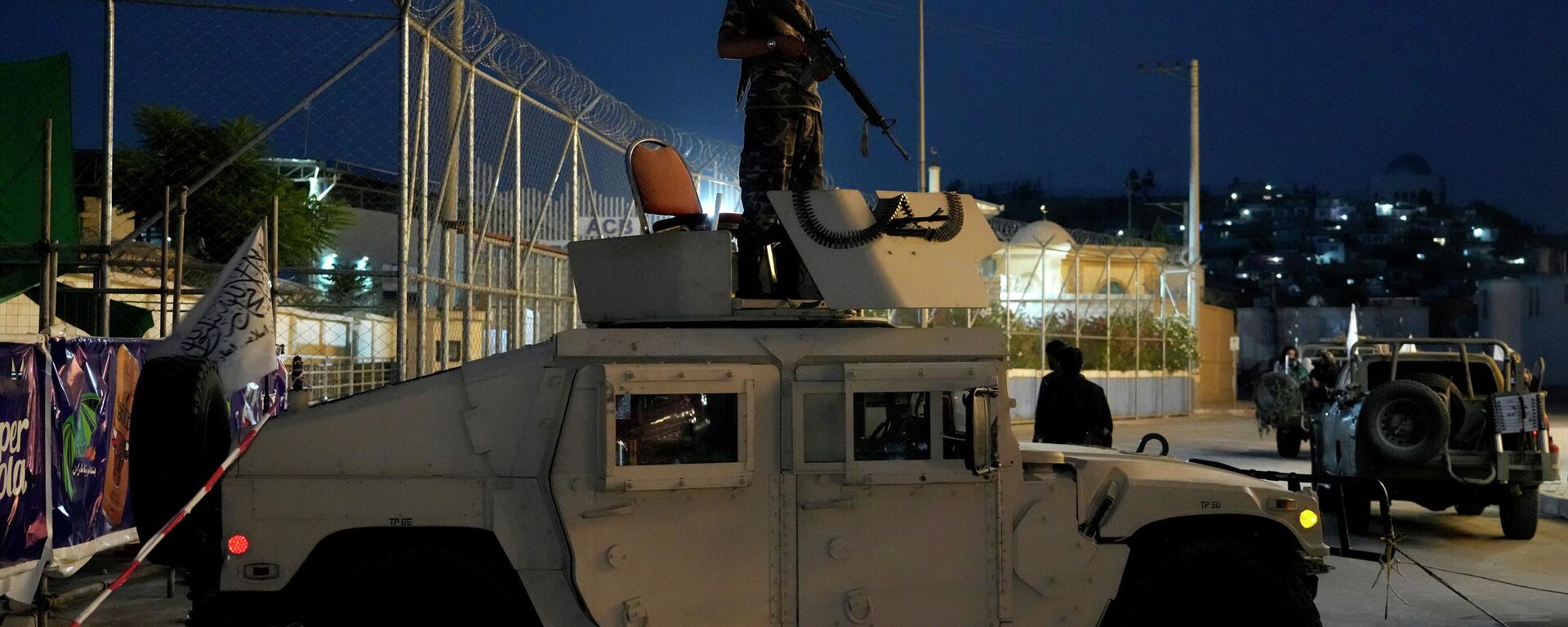 One reporter with Politico reports that, per one American official, Al-Zawahiri was struck by "two Hellfire missiles fired by a drone" and the US was only able to kill the al-Qaeda leader "because he liked to stand outside on his balcony."
A spokesperson for the Taliban said in a statement that the Islamic Emirate of Afghanistan "strongly condemns" the attack, which it labeled a "clear violation" of the Doha Agreement that brought an end to the 20-year conflict between the Taliban and the US.
US officials have told mainstream media outlets that the strike was carried out by the Central Intelligence Agency, and not the military, though the CIA has yet to confirm this.
If so, it would be a long time coming. By 2014, the CIA had reportedly tried to kill Zawahiri on multiple prior occasions but succeeded only at killing 76 children and 29 adults, according to a
report
published by the human rights organization Reprieve.
This time around, Biden emphasized, "this mission was carefully planned to rigorously minimize the risk to civilians" and ensure that "none of [Zawahiri's] family members were hurt, and there were no civilian casualties."
Like a number of high-profile terrorists, Zawahiri had a long and complex relationship with US intelligence. According to a
1999 report
in The Guardian, "some of the $500 million the CIA poured into Afghanistan" during its proxy war against the Soviet Union reached his Al-Jihad terrorist group.
But despite widespread evidence to the contrary, Biden insisted Monday night that "the US didn't seek this war on terror – it came to us." That the Taliban came out on top after its twenty-year tussle with the US suggests more than a few Afghanis feel the same way.
*terrorist organization outlawed in Russia and many other states.