The Russian Defense Ministry has stated that ceasefire violations were registered in the area of Sarybab Heights in the disputed territory of Nagorno-Karabakh. The ministry added that the violation was committed by the Azerbaijan military.
The Azerbaijan Defense Ministry earlier claimed that it had seized several strategic points in the disputed
territory of Nagorno-Karabakh
following an alleged violation of the 2020 ceasefire agreement with the Armenian military.
The ministry claimed that "illegal Armenian armed groups" fired at Azerbaijan Army soldiers deployed in the Lachin region and tried to seize the Kyrghgiz hill. It added that one Azerbaijan serviceman died in the attack.
In response, Azerbaijan forces carried out operation "Revenge", landing strikes on and destroying the alleged positions of the Armenian military and seizing new strategic points in unspecified locations, Baku said. The ministry noted that its troops are already building fortifications on the newly seized points.
Armenia condemned Azerbaijan's actions, accusing it of unilateral attempts to "change the legal regime" of the Lachin region, connecting the self-proclaimed Nagorno-Karabakh Republic and Armenia. Erevan called on the international community to take steps to prevent further aggressive actions by Baku.
Azerbaijan and Armenia engaged in a fierce armed conflict between September and November 2020 over the self-proclaimed Nagorno-Karabakh Republic (NKR, also known as the Republic of Artsakh) backed by Erevan. Baku claims sovereignty over the NKR's territory, which is heavily populated by Armenians, but which used to host a considerable amount of Azeri prior to breaking away from Azerbaijan.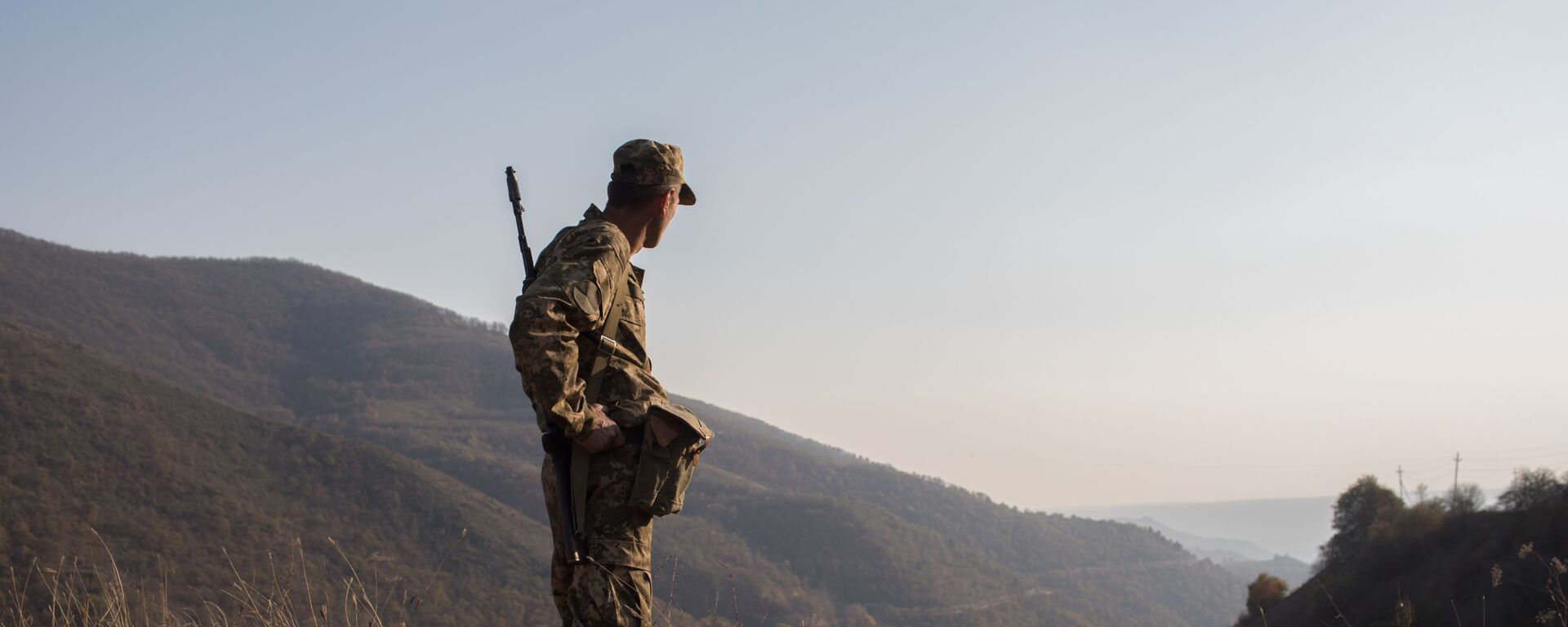 The fighting, in which both sides sustained considerable losses and which led to Baku's troops seizing swathes of NKR territory, ended with the signing of a ceasefire on November 10, 2020. It was mediated and co-signed by Russia, which promised to deploy peacekeeping forces to assure adherence to the agreement. The ceasefire has since suffered several minor violations, with both sides accusing each other. However, no major skirmishes have happened since the agreement was signed.