The Russian Agriculture Ministry believes there are serious risks to global
food security
in the present 2022-2023 crop year, the head of the department, Dmitry Patrushev, said at a meeting in Bashkiria.
According to Patrushev, the situation in the global markets is "difficult, especially regarding wheat."
"This season, due to a number of reasons, including drought in the US and Europe, floods in Australia and bad weather in India, the global supply of food wheat will decrease. Also due to climatic anomalies, wheat quality is expected to decline in North America - in first of all, in the US. All this, together with logistical restrictions, can lead to serious risks in terms of global food security in the current agricultural year," he said, as quoted in the ministry's Telegram channel.
Russia may not reach its grain harvest goal of 130 million tons this year, forcing it to slash its export plan, the Agriculture Minister said.
"In total, all this creates risks in terms of achieving the grain harvest of 130 million tons. Of course, we will fully provide our market, there will be no problems with this. However, if the planned volumes are not achieved, we will have to revise our export plans of 50 million tons. And this may have a negative impact on the world grain market," Patrushev said.
Concerns over an imminent large-scale food crisis had been increasingly voiced by world leaders and international organizations since the start of Russia's special military operation in Ukraine on February 24. Moscow has repeatedly pointed to the hypocrisy of any blame being attributed to it over the issue. The Kremlin emphasised the disastrous effect that
western sanctions
were having, disrupting supply chains, triggering soaring prices, and resulting in derailed crops production in one of the largest grain-producing regions in the world.
Russian Foreign Ministry's spokeswoman Maria Zakharova told a briefing in Moscow in late June that the 'food apocalypse' was the work of the West itself, calling out those responsible for developing 'more and more restrictive measures of a logistical, financial, economic nature.'
Russia was also accused of blocking grain shipments in Ukraine's Black Sea ports. However, Moscow stated that the maritime mines planted by Ukrainian troops at the entry to the Black Sea ports had prevented merchant ships from safely getting grain out of Ukraine.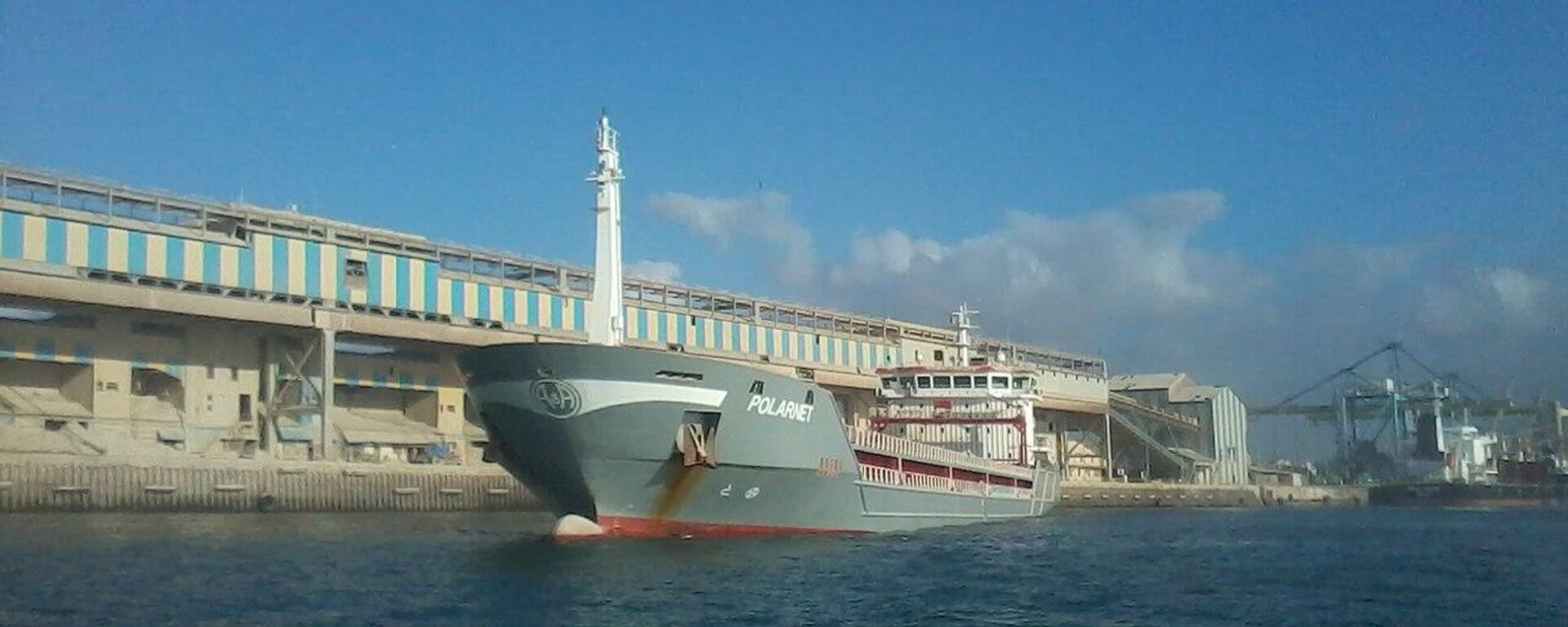 On July 22, the UN-brokered Black Sea
grain initiative
was signed by Ukraine, Russia and Turkey to ensure that food and fertilizer exports reach those in need from three key Ukrainian ports in the Black Sea – Odessa, Chernomorsk, and Yuzhny.
Under the agreement, cargo carriers will be guided by Ukrainian vessels into international waters of the Black Sea, avoiding mined areas, and will then proceed toward the Bosphorus Strait along an established corridor.