"As for Europe and its energy security, what happened [to the Nord Stream pipelines] has actually nullified its energy security... That is, the masterminds and perpetrators of these terror attacks simply plunged Europe into energy poverty," Novak told the Russian Energy Week.
Novak's remarks came hours after reports that Sweden, Germany and Denmark had refused to jointly investigate the acts of sabotage at the pipelines, each pledging to investigate the attacks independently. Sweden is said to have pulled out from the joint investigative team, followed by Denmark.
The German interior ministry told a Friday briefing that the federal police "finished establishing the circumstances" of the sabotage at the Nord Stream network, which runs under the Baltic Sea from Russia to Germany.
© Photo : Swedish Coast Guard
Gas leak location on Nord Stream 2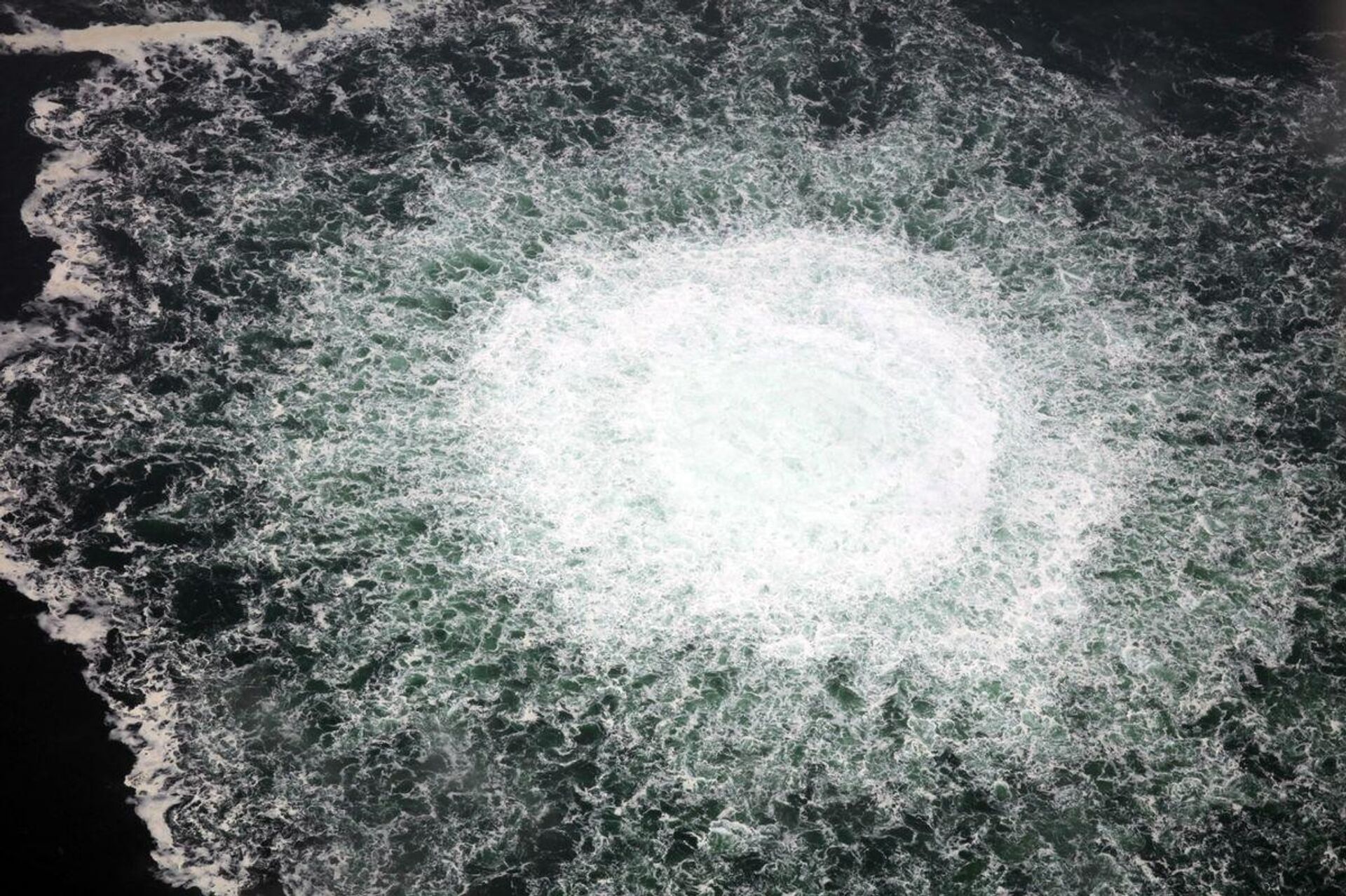 Gas leak location on Nord Stream 2
© Photo : Swedish Coast Guard
The Russian side, in the meantime, has emphasized that it will not recognize the results of the investigation in the attacks, unless Russian experts are allowed to partake in the probe. If Russian experts are denied access to the ongoing investigation, Moscow will assume that Denmark, Sweden and Germany "have something to hide" or provide a cover-up for the perpetrators, the Russian foreign ministry stated.
Earlier this week, Russian President Vladimir Putin pointed out that there's no doubt that the incidents at the Nord Stream pipelines were
acts of international terrorism
.
"There is no doubt that this is an act of international terrorism, the purpose of which is to undermine the energy security of the entire continent," Putin told the Russian Energy Week, adding that some participants in the energy market are trying to undermine the infrastructure of competitors.
Said competitors, Putin explained, are "forcing" Europeans to buy energy for a higher price.
"And who is behind the sabotage at Nord Stream? Obviously, those who seek to finally break the ties between Russia and the European Union: those who want to finally undermine and finish off the political sovereignty of Europe, weaken its industrial potential, take over the market," Putin stressed.
Nord Stream pipelines suffered fuel leaks and rapid pressure drop on September 26, with Sweden and Denmark registering explosions in the area. The operator company Nord Stream AG later said that the damage to the pipeline system is unprecedented. Putin stated that it was a
deliberate assault on European energy infrastructure
, hinting that the US and Britain are responsible for the blasts. The Russian Prosecutor General's Office has been investigating the incidents as acts of international terrorism.