House Republicans have announced a formal probe into the activities of the Biden family, citing suspected criminal activity, some of which they allege may pose a threat to national security.
"Today we're going to provide you with something that you all aren't used to with respect to congressional investigations, and that's evidence," Congressman James Comer
said
in a press conference in Washington on Thursday alongside Representative Jim Jordan and other lawmakers.
"Committee [on Oversight and Reform] Republicans have spoken with multiple whistleblowers on numerous schemes involving the Biden family, reviewed Hunter Biden's laptop and received documents on previously unknown transactions. What we found were business plans aimed at targets around the world based on influence-peddling, including with people closely tied to foreign governments like China and Russia," Comer, the committee's ranking member, said.
"We also found plans based in the United States where the Biden family swindled investors of hundreds of thousands of dollars, all with Joe Biden's participation and knowledge," the lawmaker added.
Accusing President Biden of "lying" on the campaign trail in 2020 when he said he was not involved in his son's business activities, Comer cited whistleblower testimony and documents characterizing Biden as the "chairman of the board," and evidence of his personal involvement in these business schemes.
"This evidence raises troubling questions about whether President Biden is a national security risk, and about whether he is compromised by foreign governments," Comer suggested.
The lawmaker accompanied the presentation with photos of Biden meeting with Hunter's business associates, as well as a map featuring over 50 countries where the Biden family has allegedly sought business, with this activity "often led by Hunter Biden," according to Comer.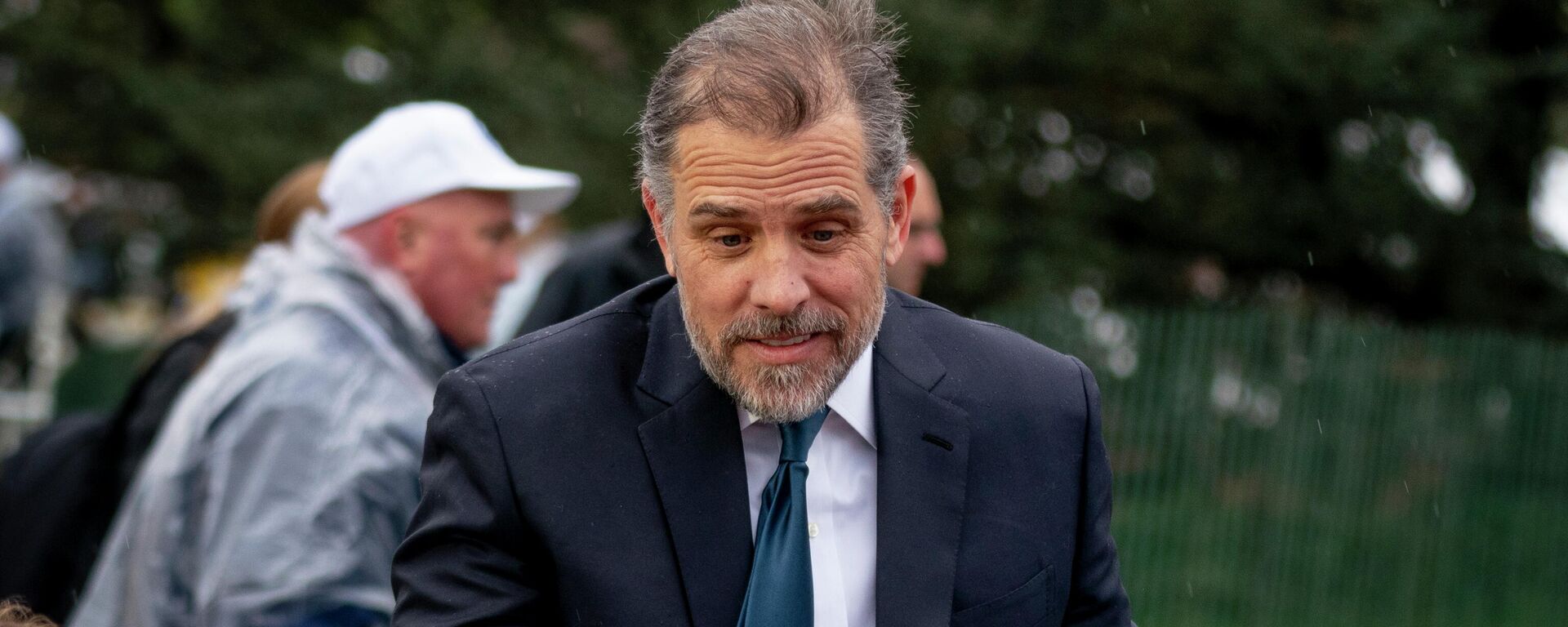 16 November 2022, 17:23 GMT
At one point in the presentation, Comer gestured toward a map of the world, which showed countries where the Bidens allegedly have a "footprint in international business dealings." In addition to China and Russia, countries highlighted on the map include Canada, most of Latin America, India, Pakistan, Saudi Arabia, Australia, South Africa, Turkey, and most of Western Europe, including Britain.
"The Bidens flourished and became millionaires by simply offering access to the family. Among the dozens of shell companies the Bidens set up, there were millions of dollars of wire transfers, flights on Air Force 2 to conduct personal business and meetings with heads of state all while Joe Biden was aware of what was happening," Comer alleged.
The lawmaker pointed to "red flags" raised by banks over many of these transactions, with financial institutions said to have filed nearly 150 "suspicious activity reports" (SARs) with the Treasury Department. Such documents are ordinarily filed in connection with suspected money laundering, fraud, or other types of criminal activity, Comer explained.
"One SAR generated by an American bank to the Treasury Department connects Hunter Biden and his business associates to international human trafficking, among other illegal activities...The money gained through influence peddling was funneled into a suspected criminal enterprise, again one linked to human trafficking. We have repeatedly called on the Biden Treasury Department to release additional financial documents to Committee Republicans but thus far the Treasury has refused," Comer said.
Comer further alleged that Hunter Biden sought to "evade" SAR reporting with the help of an unnamed former Clinton administration official.
"We will continue to pursue all evidence, specifically the SAR and bank records in the new Congress," Comer said.
Republicans formally secured the necessary 218 seats necessary to take control of the House on Wednesday, more than a week after the November 8 vote, after days of counting. The GOP's narrow victory in the midterms was smaller than expected, and the party failed to win control of the Senate. Still, it's enough for House Republicans to open their long-promised Biden investigation.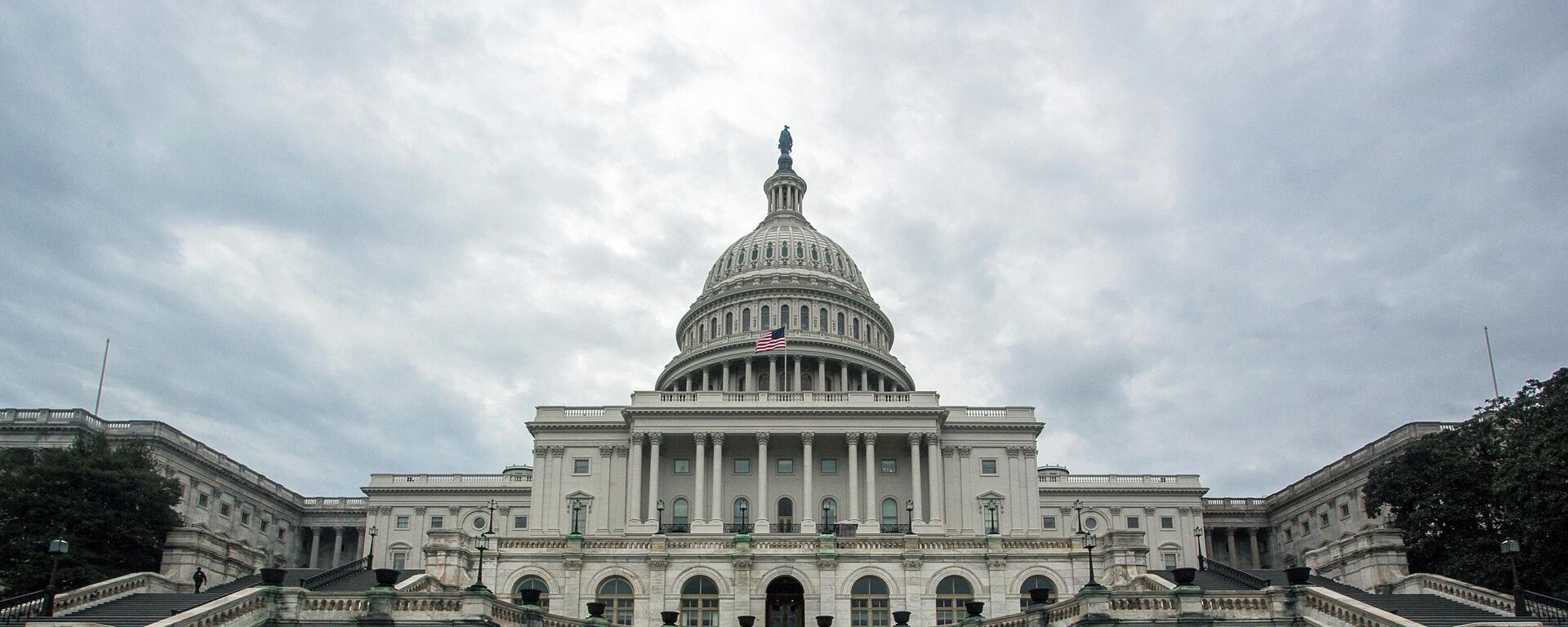 16 November 2022, 23:40 GMT
At Thursday's presentation, Comer also said that the Republicans' investigation had found links between the finances, credit cards, and bank accounts of Joe and Hunter Biden.
"One of Hunter's closest associates, Eric Sherwin, was accessing Joe Biden's money and writing checks to reimburse Hunter. Sherwin arranged the Bidens' international deals around the world. At the same time, he was a frequent visitor to the White House and Joe Biden during the Obama Administration, visiting close to thirty times and sometimes with international business partners and Hunter, according to Hunter's calendar. Sherwin was also the president of Hunter's company and was appointed by President Obama to a position in the administration. After an apparent falling out with Sherwin, Hunter began coordinated businesses himself and increasingly the deals brought in Joe Biden as a direct equity holder," the lawmaker said.
Comer pointed to a Chinese-language map gleaned from Hunter's laptop related to the alleged sale of US natural gas to China, in which the elder Biden is alleged to have had a 10 percent stake.
The congressional probe also promises to touch upon the business activities of Jim Biden, President Joe Biden's brother. Jim is accused of running a domestic pay-to-play scheme involving the sale of access to his powerful brother in exchange for "loans of hundreds of thousands of dollars that he never repaid" from companies.
"Committee Republicans have uncovered evidence of federal crimes committed by and to the benefit of members of the president's family. These include: conspiracy or defrauding the United States, wire fraud, conspiracy to commit wire fraud, violation of the Foreign Agents Registration Act, violations of the Foreign Corrupt Practices Act, violations of the Trafficking Victims Protection Act, tax evasion, money laundering and conspiracy to commit money laundering," Comer said, summing up the suspected criminal activity that the probe will be looking at.
"I would just start with this question: what part of Mr. Comer's presentation was 'Russian disinformation,'" Representative Jordan asked gathered reporters, referring to FBI and media efforts to suppress the New York Post's reporting on the Hunter laptop ahead of the 2020 presidential election. "What part of Mr. Comer's presentation prompted the FBI to go to Facebook and say 'hey, hey, hey you wanna be on the lookout for Russian misinformation this election season. What part of his presentation would prompt that?" Jordan asked.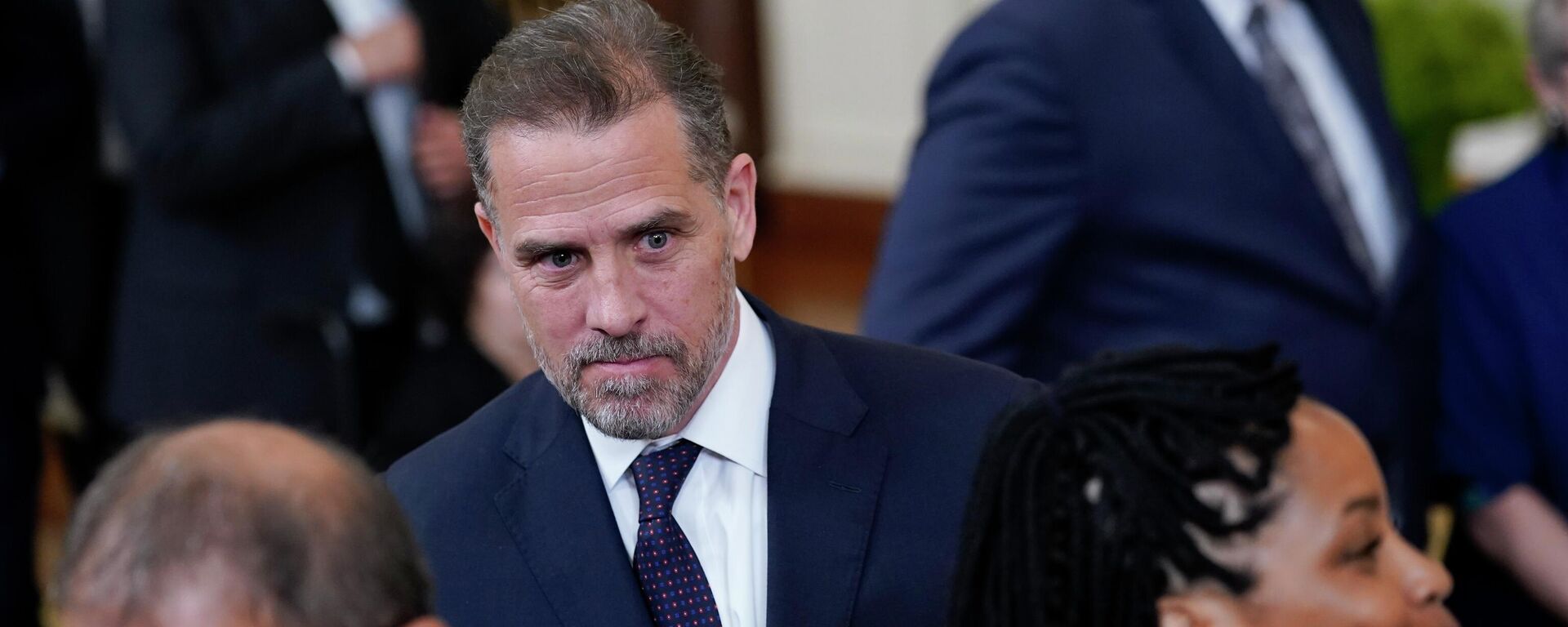 20 October 2022, 16:23 GMT
Between October 2020 and spring 2022, the Biden administration and liberal media outlets including The Washington Post, The New York Times, and CNN dismissed the laptop left behind by Hunter Biden at a Delaware repair shop as "Russian disinformation." The computer contains hundreds of thousands of emails, photos, videos, text messages, and other files showing evidence of a broad range of improper and potentially illegal activities, including Hunter smoking crack cocaine, cavorting with prostitutes, and organizing suspected business deals between foreign businessmen and his politician father. The emails include dozens of references to a "big guy" and "pops," suspected to be the elder Biden.
Hunter Biden is already under federal investigation over alleged tax crimes, but has expressed confidence that he would beat the charges. Last month, US media reported that the state had gathered enough evidence to charge Hunter with tax crimes and lying about his drug abuse to purchase a handgun.