"The State of Qatar condemns in the strongest terms the Israeli Minister of National Security's storming of the courtyards of Al-Aqsa Mosque under the protection of the Israeli occupation authorities," the Qatari Foreign Ministry said in a statement.
The Saudi Foreign Ministry also "expressed regret over the actions of the Israeli authorities, which undermine international efforts for a peaceful settlement and are contrary to international principles and norms regarding shrines."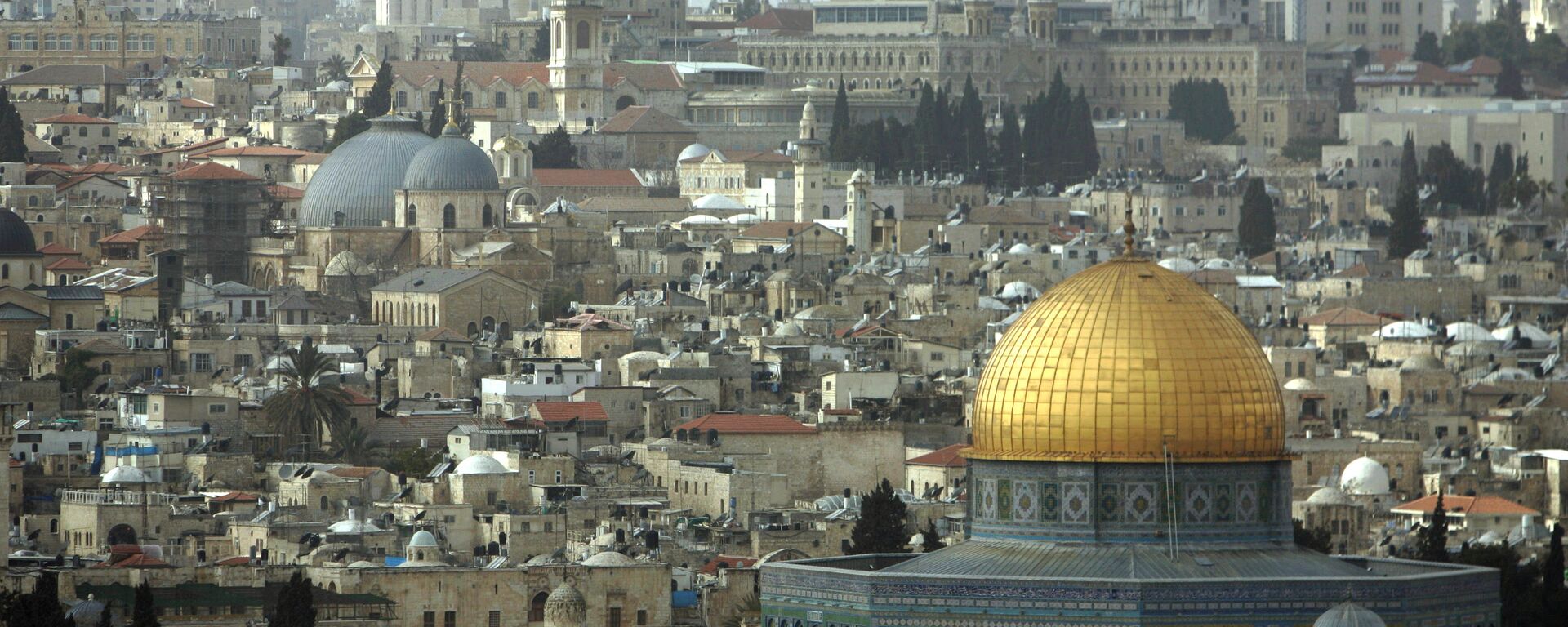 In addition, the UAE strongly condemned the Israeli minister's visit to Temple Mount and noted the need to protect the mosque.
"The Ministry of Foreign Affairs and International Cooperation (MoFAIC) reiterated its firm position on the need to provide full protection for Al-Aqsa Mosque and halt serious and provocative violations taking place there ... The Ministry called upon Israeli authorities to assume responsibility for reducing escalation and instability in the region," the ministry said.
The Jordanian Foreign Ministry called on Israel to respect the integrity of the Al-Aqsa Mosque, while Egypt urged Palestine and Israel to refrain from any steps that could escalate the situation.
Meanwhile, an official in Israeli Prime Minister Benjamin Netanyahu's office said on Tuesday that Israel remained committed to protecting the status quo on the Temple Mount, Israeli media reported on Tuesday.
"The claim that there is a change in the status quo is baseless," the official noted, adding that Israeli ministers have already visited the Temple Mount previously within the status quo.
Earlier in the day, media reported that Israel's National Security Minister Itamar Ben Gvir visited Temple Mount for the first time since the elections in November 2022. According to media reports, the visit was agreed upon with Israeli Prime Minister Benjamin Netanyahu.
Relations between Israel and Palestine have been adversarial since the founding of Israel in 1948. Palestinians seek diplomatic recognition of their independent state on the territories of the West Bank, including East Jerusalem, which is partially occupied by Israel, and the Gaza Strip. The Israeli government refuses to recognize Palestine as an independent political and diplomatic entity, and builds settlements in the occupied areas despite objections from the United Nations.