The first batch of Poseidon state-of-the-art underwater torpedo drones has been produced for the nuclear-powered Russian submarine Belgorod, Russian state media reported, citing an unnamed source in the country's Defense Ministry.
The source argued that the submarine would be equipped with these nuclear-armed drones "in the near future", and that "separate tests" of the Poseidon's core components have been successfully completed.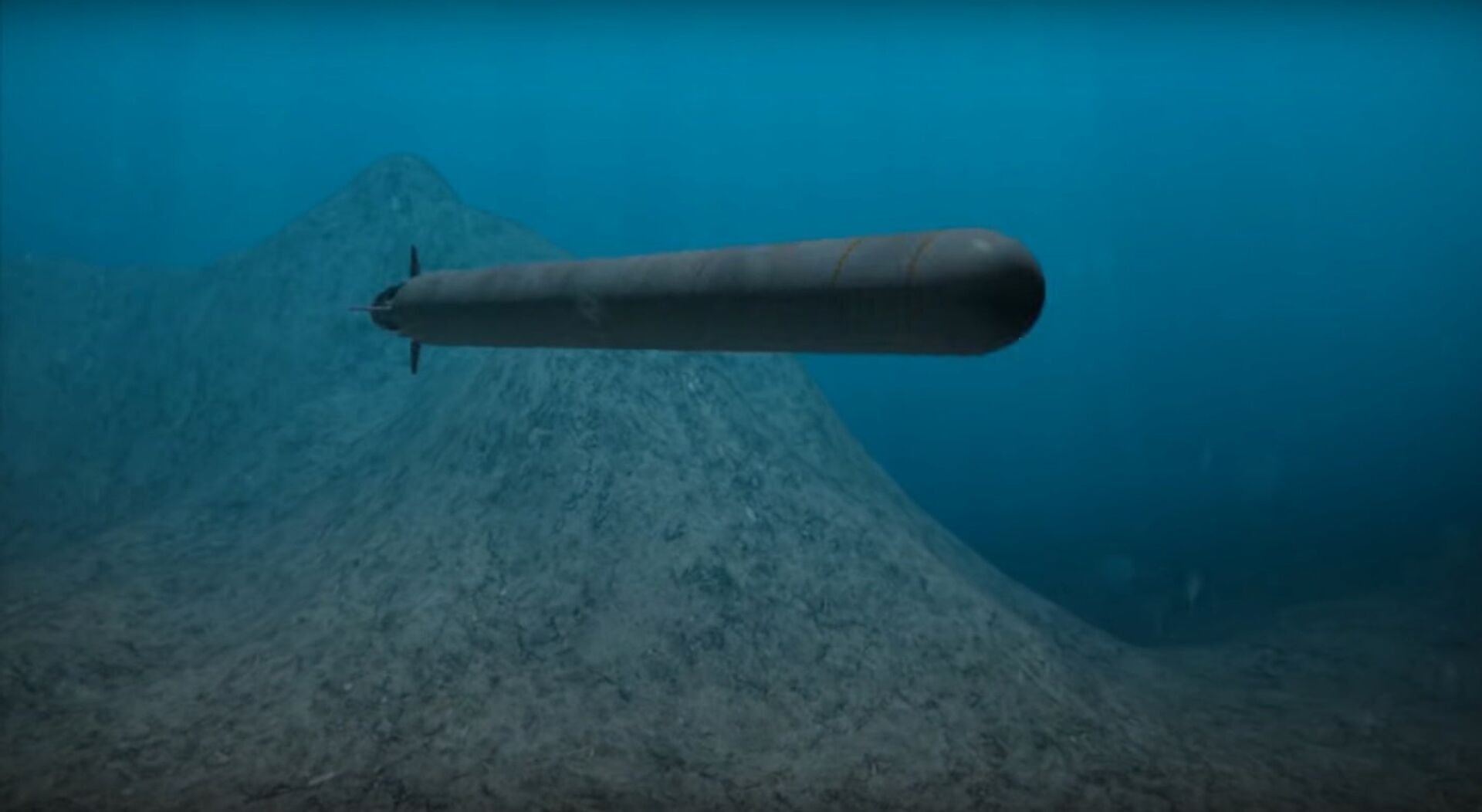 Oceanic multipurpose system equipped with unmanned underwater vehicles
In October 2022, an Italian newspaper referred to unnamed NATO intelligence source claiming that a Russian nuclear submarine carrying the Poseidon, which is known in the Western press as the "Doomsday weapon", had left the base for possible nuclear tests.
The paper also asserted that the Poseidon drone's launch can be likened to that of an intercontinental ballistic missile, which can cause a "radioactive tsunami."
Russian President Vladimir Putin unveiled the Poseidon in 2018, touting it as one of half a dozen new strategic systems meant to ensure Russia's ability to retaliate in the event of nuclear aggression by the US or its allies.
According to Putin, the drone is capable of traveling at great depths and with an intercontinental range at speeds that are several times greater than most submarines and modern torpedoes can achieve.
The Belgorod, which is more than 608 feet (184 meters) in length, and also known as
Project 09852
, remains the longest submarine in the world, even longer that the US Navy's Ohio class ballistic missile submarine. The Belgorod, which has a crew of 118 and moves at a speed of 33 knots (61 km/h), is designed to implement the Russian navy's "special missions".