The potential delivery of weapons capable of targeting Russia from Ukraine is extremely dangerous and would take the conflict to a new level, Kremlin spokesman Dmitry Peskov has warned.
He likewise stressed that such a development would not bode well for global and pan-European security.
Peskov added that the statements by the Russian Ambassador to the US Anatoly Antonov that Russian forces would not leave strikes on Russian territory, including Crimea, unanswered, reflected the Kremlin's official position.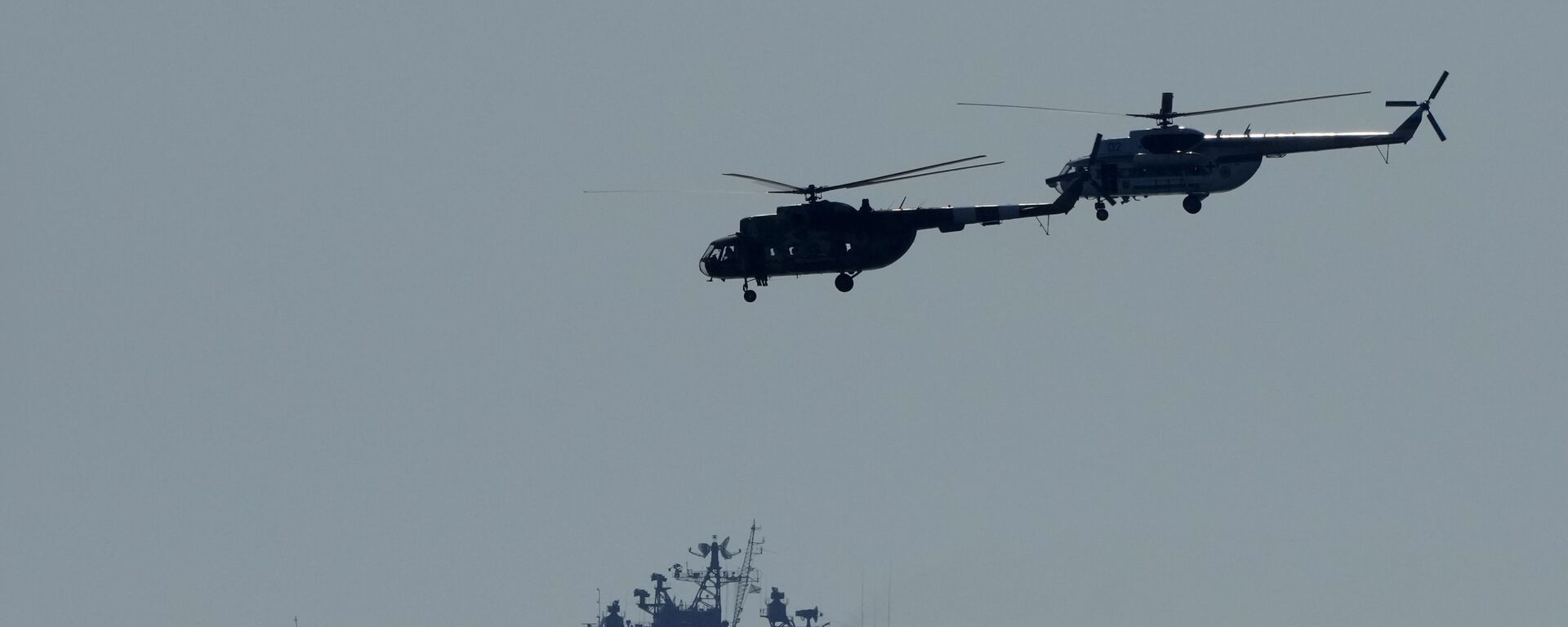 Earlier in the day, Antonov said that the Russian army would destroy any weapons provided by the United States and other western countries to Ukraine, and retaliate attacks on the Russian territory, including the Crimean Peninsula.
The US and several other western countries recently announced new military supplies to Kiev, including battle tanks, armored infantry vehicles and artillery systems. The US Department of State said that Ukrainians may acquire the possibility to carry out strikes against Russian troops in Crimea thanks to weapons supplied by Washington.
"It is said that American MLRS HIMARS as well as Bradley Infantry Fighting Vehicles could be used in the future to launch the offensive in the Crimean direction. Commentators naively believe that Russia will not respond to attacks on its territory. It should be clear for everyone – we will destroy any weapons supplied to the Zelensky's regime by either the United States or NATO."
He added
that the latest statements by US officials were becoming more and more "belligerent," and the US State Department, through its "out-of-touch assertions," was pushing Ukraine "to carry out terrorist attacks in Russia."
The ambassador also said that further pumping Kiev with arms would only lead to an increase in civilian casualties.
On Wednesday, US media reported, citing sources, that the Biden administration was now taking a
softer stance
on supplying Kiev with weapons capable of conducting strikes against Crimea, even though this could intensify hostilities. Earlier in the day, State Department spokesman Ned Price said that Washington did not encourage Ukraine to attack the Russian territory, however, it did not recognize Crimea as part of Russia.
Meanwhile, the White House hinted that a new military assistance package for Ukraine could be announced as soon as the end of the week. Other western countries are expected to make similar announcements at a gathering at the US Ramstein air base in Germany on January 20.
Russia has previously sent a note to NATO countries to protest the supplies of weapons to Ukraine, with Foreign Minister Sergey Lavrov emphasizing that any cargo that contains weapons for Ukraine will become a legitimate target for the Russian forces.