Western countries, namely the US and the UK, are crossing all red lines by exerting pressure on countries that cooperate with Russia, said Russian Foreign Minister Sergey Lavrov at a joint press conference with his South African counterpart Naledi Pandor after their meeting in Pretoria on Monday.
"[The US] is publicly saying that those who cooperate with Russia will regret it," he said, answering Sputnik's question at the press conference. "Through threats and pressure, the US, and the British too, are crossing all red lines."
Lavrov stressed that the West is undermining democratic principles in terms of international relations, noting that the US along with the EU appeal to democracy only when it suits their interests.
Answering reporters' questions, the minister also drew attention to issues concerning the export of Russian grain and
fertilizers
in the context of the global food crisis and anti-Russian sanctions. He noted that although such exports are not prohibited by Western sanctions, the latter create logistical, financial, and freightage problems. Lavrov stressed that Russia is ready for international cooperation to overcome these issues – among others, noted by UN Secretary-General Antonio Guterres – but the West does not seem to be willing to participate.
"As for Russian fertilizers, grain, no efforts by the UN helped the European Union and the United States remove obstacles to our exports," he said.
He also noted that only 20,000 of 280 thousand tons of fertilizers, which Russia agreed to provide to the poorest countries for free, had left the European ports.
"It's been about half a year since President Putin drew the attention of the world community to this initiative. During this time, out of 280,000 tons, only 20,000 tons were sent from the Netherlands to Malawi – well, [...] such an agreement was reached three months ago, and the cargo itself was transported only very recently," he underlined.
According to Lavrov, less than 10% of grain exported under the so-called Black Sea grain deal goes to the poorest countries, with almost a half being directed to the EU and roughly the same amount to prosperous developing countries.
The Black Sea Grain Initiative, also known as the "grain deal," refers to an agreement between Russia and Ukraine with the participation of Turkey and the UN. The goal of the initiative is to help tackle the global food crisis by allowing grain exports from Black Sea ports that were initially blocked during the conflict in Ukraine.
Talking about the food crisis, the minister also responded to claims made by the US Treasury Secretary Janet Yellen, who said that Russia's special military operation in Ukraine and "weaponization of food has exacerbated food insecurity and caused untold suffering."
According to Lavrov, it is "hard to comment" on Yellen's statements, which he called a "slogan" and cited UN data indicating that the world food crisis started before the special military operation in Ukraine and was caused by the "uncontrolled emission of money" in the West as well as "politicized and uncompromising transition to so-called green economy."
Talking about the West's pressure on African countries, Lavrov also touched the matter of western criticism of the Russia-China-South Africa naval drills scheduled to take place in February.
"As for naval exercises, I think there is nothing even to comment on. Three sovereign countries conduct exercises without violating any norms of international law. I don't understand how they can cause a 'mixed' reaction," Lavrov told reporters, adding: "US colleagues believe that only they can conduct exercises around the world. Now they are actively engaged in naval exercises within the framework of the Indo-Pacific strategies around China, in the South China Sea, in the Taiwan Strait, and this does not cause any mixed reaction from anyone," the diplomat noted.
China, Russia, and South Africa held first trilateral naval drills in 2019. The next ones will take place on February 17-24 near the coast of KwaZulu-Natal, South Africa.
In her turn, South Africa's foreign minister stressed the importance of the exercises for her state, saying that South Africa's military conducts drills "as part of agreements with many countries worldwide." Naledi Pandor said that in contrast with the current criticism of the trilateral exercises, "no-one asked questions" when South Africa took part in drills with the US or France.
"These are all part of exercises we undertake […] to be able to respond to a range of situations, including disaster management, which our military often plays a role in addressing. So, I just think it's important that we regard all countries as sovereign nations and not stop doing so when it suits us," she underlined.
According to Lavrov, Russia is actively developing military cooperation with its BRICS partners such as China, South Africa, and India, noting that this cooperation is "nothing new." He said that the exercises are "transparent" and called for Western nations to respect their foreign counterparts.
"If you respect other countries, let them pick their sides," the minister said, concluding: "We simply advocate for each country to have its own rights in the international system, as stipulated by the UN Charter."
On Monday, Russia Foreign Minister Sergey Lavrov arrived in South Africa, which became the first destination for him during his African tour.
In summer 2022, Sergey Lavrov conducted a major African tour, visiting the Republic of the Congo, Uganda, Ethiopia, and Egypt. In September 2022, he also held talks with South African Foreign Minister Naledi Pandor on the sidelines of the United Nations General Assembly.
Russia and South Africa established bilateral diplomatic relations in 1992. Being two key nations of the BRICS group, which also encompasses Brazil, India, and China, Moscow and Pretoria promoted their bilateral relations to the level of the comprehensive strategic partnership in 2013.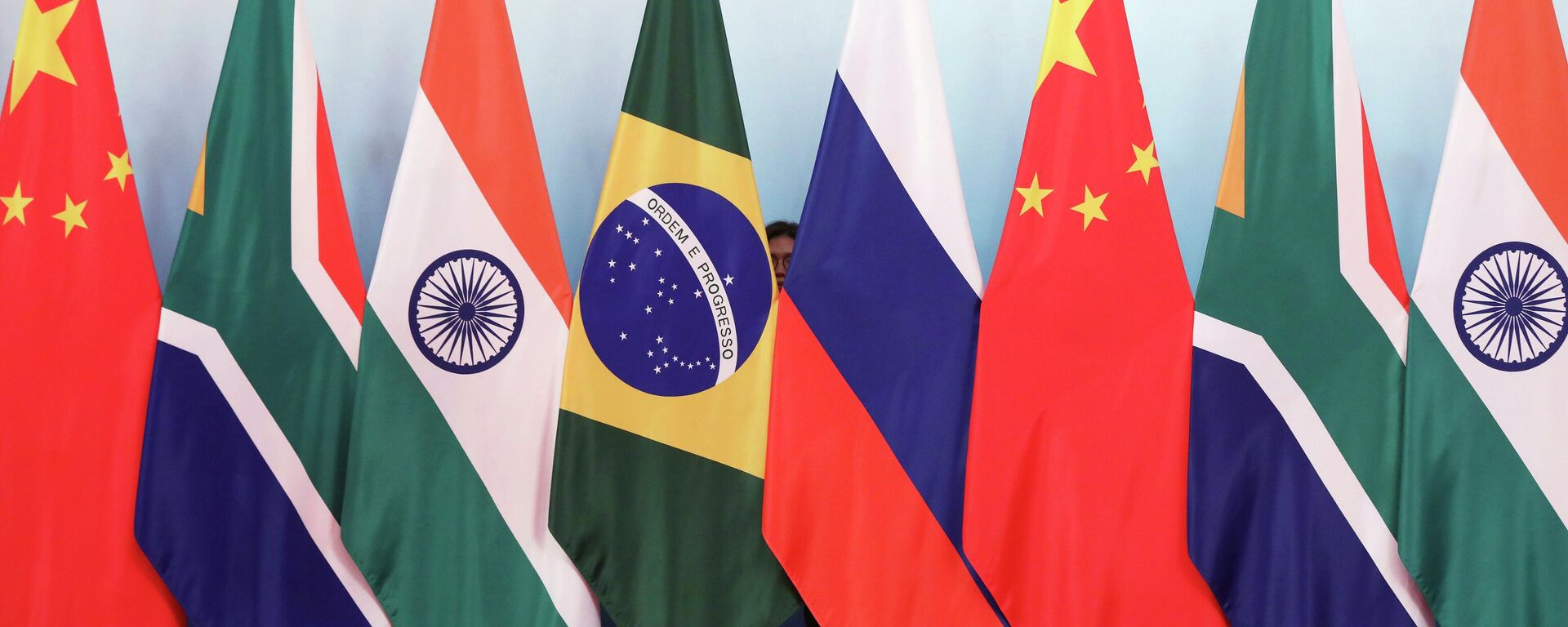 South Africa is a key Russian partner in the scientific and educational spheres and one of its primary trade partners along with Egypt and
Algeria
in Africa. The two sides have also been actively promoting relations in the military dimension as well as in other fields. Moscow and Pretoria share common views on core principles of the world order, coordinating their positions and actions by the means of regular bilateral diplomatic dialogue, at the United Nations, as well as within formats such as BRICS and G20.
The country's president, Cyril Ramaphosa, visited Russia for the first time in 2019, when he participated in the first Russia-Africa summit held in Sochi. Pretoria is also expected to
participate
in the second Russia-Africa summit, which will be held in Saint Petersburg in July.