A strike version of the Russian-made Marker robot will be capable of hitting
the German and US-made main battle tanks
, due to be delivered to Ukraine, Dmitry Rogozin, former director general of the Russian federal space agency Roscosmos, has told Sputnik.
He explained that the robot's control system features an electronic catalog with images of targets in the visible and infrared ranges, which helps the Marker automatically detect the enemy's military hardware.
"For example, as soon as deliveries of the Abrams and Leopard tanks to the Ukrainian troops begin, the Marker will be fitted with an appropriate electronic image to detect and destroy the US and German tanks with anti-tank guided missiles," Rogozin said.
He pointed out that the Marker can also prioritize the enemy's targets when on the front.
The ex-Roscosmos chief said that in February, four Marker robots will be delivered to the Donbass region, where they are expected to enter service shortly after going through a number of tests.
Marker robotic platform. File photo
© Sputnik / Vitaly Timkiv
/
Rogozin spoke after German Defense Minister Boris Pistorius announced Berlin's decision to send 14 Leopard 2 tanks to Ukraine, something that was followed by
US President Joe Biden
saying that Washington will deliver 31 Abrams tanks to Kiev.
The Russian Embassy in Germany warned that "this extremely dangerous decision [by Berlin] shifts the Ukrainian conflict to a new level of standoff." Kremlin spokesman Dmitry Peskov for his part told reporters that arms supplies to Ukraine by Western countries testify to their direct and growing involvement in the conflict.
"There are constant statements from European capitals and from Washington that the sending of various weapons systems, including tanks, to Ukraine in no way means the involvement of these countries or the alliance in the hostilities that are taking place in Ukraine. We categorically disagree with this," Peskov added.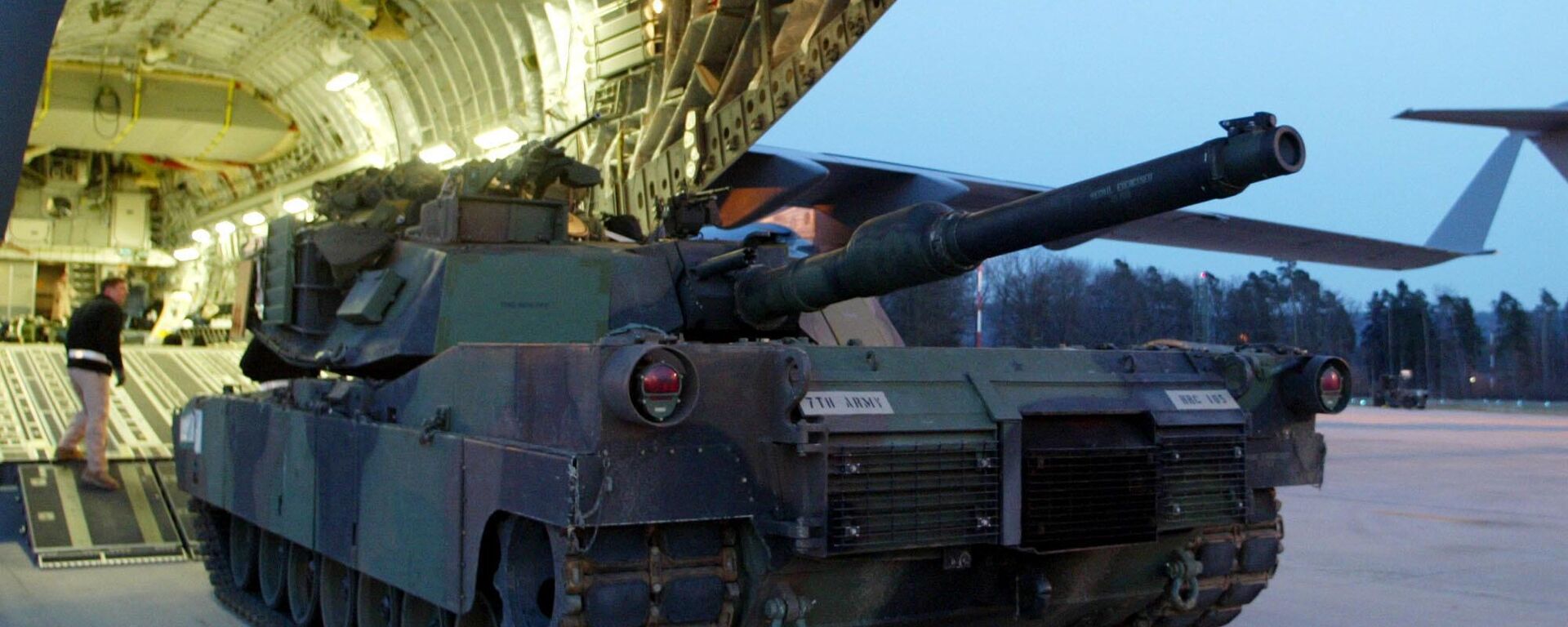 Moscow has repeatedly warned that the US and its allies sending military aid to Kiev adds to prolonging
the Ukrainian conflict
. The Russian Foreign Ministry said that NATO countries "play with fire" by supplying weapons to Kiev, and that any convoy of arms for Ukraine will become a legitimate target for Russian forces.