The UK's Ministry of Defense has ordered an urgent probe after it was discovered that bolts holding crucial thermal insulation in place in a reactor chamber aboard the HMS Vanguard had been glued together using superglue after being over-tightened and broken off.
The defect was said to have been discovered during a routine inspection. Subsequently, at least six more glued bolts were found, with the discovery reportedly made as engineers were preparing to increase the reactor's power to full blast.
British defense giant Babcock International was contracted to carry out repairs and refueling aboard the Vanguard at its Devonport, Plymouth dock, with the repairs lasting from 2015 and 2022, and costing over £300 million pounds ($369 million US) above the £150-200 million the Navy initially planned to spend on the upkeep.
"It's a disgrace. You can't cut corners with nuclear. Standards are standards. Nuclear standards are never compromised," a Navy source told local media, blasting the contractor. But another source insisted that the vessel and its crew were never at any risk from the superglued bolts.
The MoD assured that the "defect" had been "promptly reported and fixed," and that Defense Minister Ben Wallace talked to Babcock International CEO David Lockwood "to seek assurances about future work."
However, Labour shadow defense chief John Healey called on Wallace to do more to bring the contractor to heel.
"Our nuclear deterrent is essential to our national security and the very highest maintenance standards should be observed at all times. Delays in overhauling nuclear subs are bad enough, but cutting corners on repairs risks safety and operations," Healey said.

6 December 2022, 09:15 GMT
The lead ship of the Vanguard fleet went in for repairs after a microscopic leak had been discovered in reactor fuel cladding in 2011 – with the government first reporting on the issue in 2014.
Repair work on the HMS Vanguard has meant that the three other boats in the fleet, the HMS Vengeance, the HMS Victorious and the HMS Vigilance, have had to stretch the length of their patrols, increasing wear and tear on the vessels.
The Royal Navy plans to replace its Vanguard-class subs, built between 1986 and 1998 and in service since the 1990s, with the Dreadnought class, which will also carry Trident missiles, but promises to feature advanced capabilities, including a cutting edge Rolls-Royce propulsion system, and have a smaller crew. Dreadnought-class will also have fewer missile tubes – 12 as opposed to 16, and lower overall destructive power. Three of four planned Dreadnoughts are already under construction, and are expected to begin arriving between the late 2020s and early 2030s. The Dreadnought program has an estimated £31 billion price tag, and has faced criticism over
construction delays
, which have put an additional strain on the existing Vanguard-class boats as their service life extends beyond planned limits.
Britain's nuclear fleet has captured the attention of the press repeatedly in recent years over a series of problems and scandals, from mass firings of sailors
on suspicion of drug use
, to
allegations
of improper lascivious conduct, to
electrical fires
and
collisions
with other vessels at sea, plus
concerns
that Britain's
NATO allies
could deprive the country of key equipment needed to create the vessels' deadly cargoes – nuclear bombs.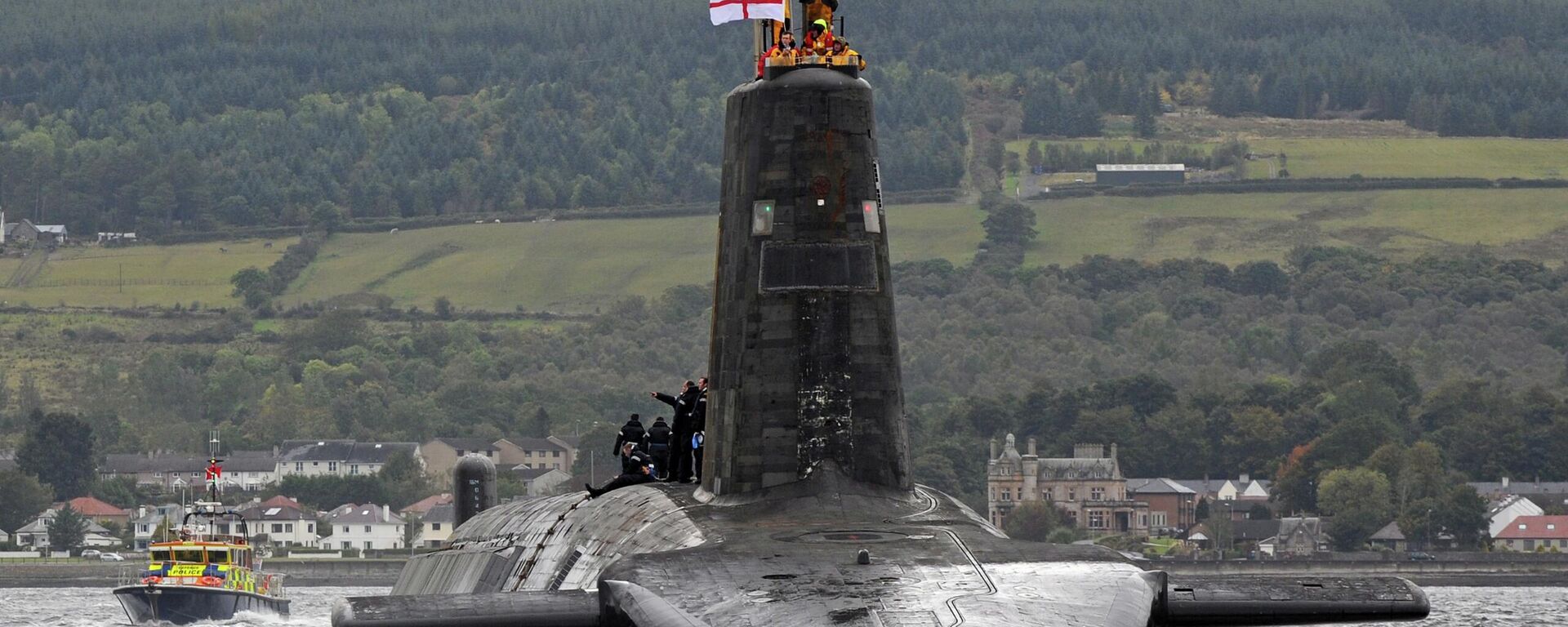 31 August 2022, 17:08 GMT