Kiev, for its part, has repeatedly stated that it badly needs US-made F-16 fighter jets as well as attack helicopters. Speculation has been ongoing about whether - after tanks - Ukraine should now expect to receive any military aircraft.
As of now, such speculation does not appear to bring much hope to Kiev.
Check out Sputnik's infographic for details.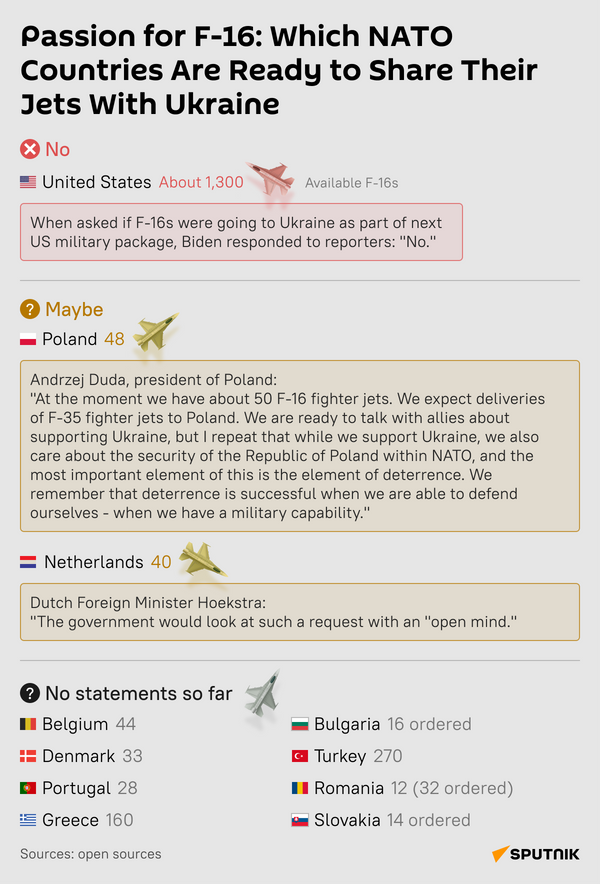 What do you think about possible F-16 deliveries to Ukraine? We invite you to take part in our poll.