Weapons of mass destruction were never found in Iraq, however, Powell made the case for the US
to invade Iraq
the following month, bringing death and destruction to the Middle East.
The invasion began on March 19, 2003 with air strikes, and boots on the ground on March 20. Less than a month into the invasion, Baghdad fell to the US-led coalition forces. The war, however, didn't end there, later evolving into a civil conflict, and drawing more foreign countries into hostilities.
So, which countries invaded Iraq over the years of the war? Check out a Sputnik infographic to find out more.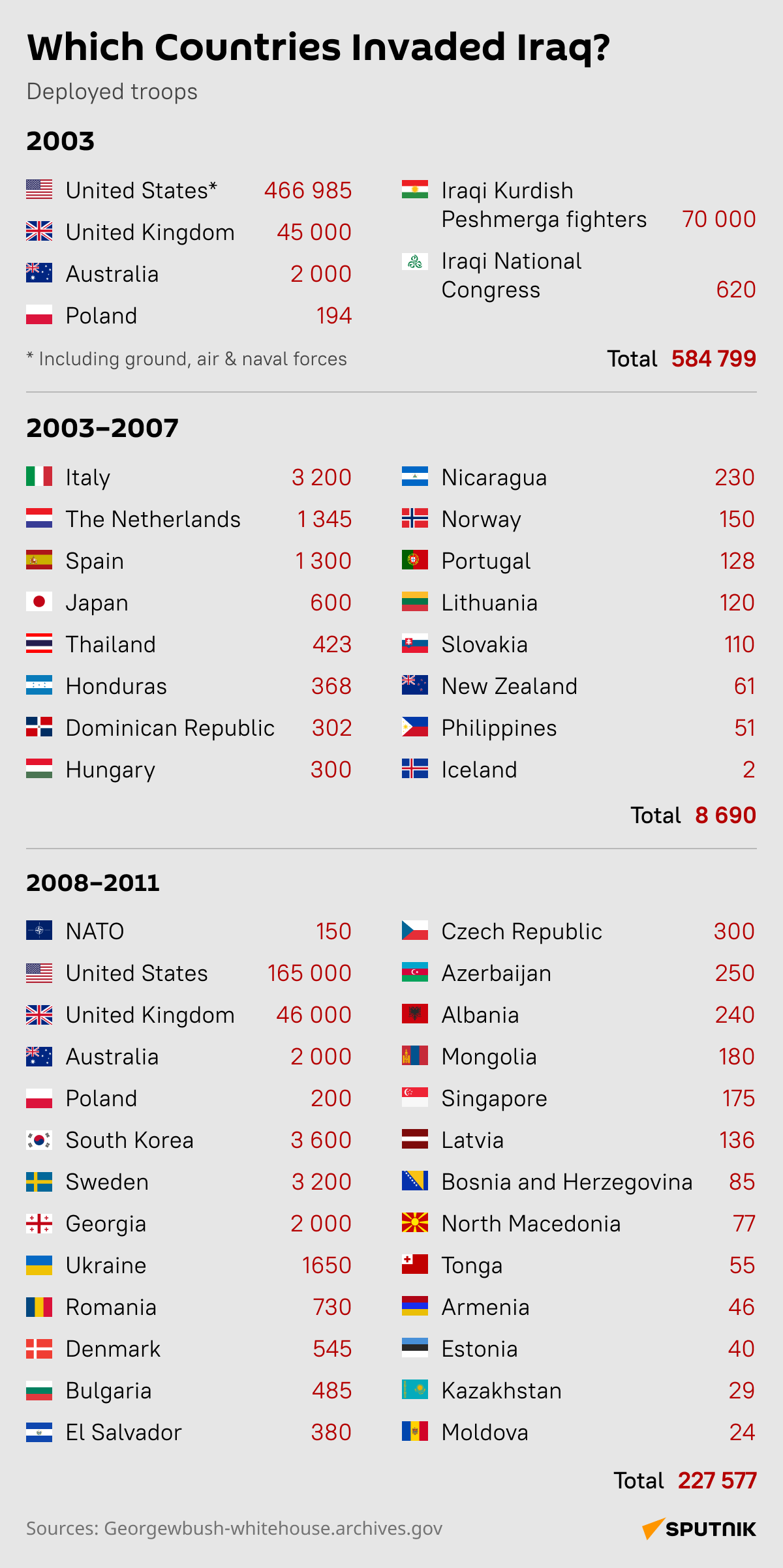 *Al-Qaeda is a terrorist group banned in Russia.