US President Joe Biden's son used a "very good relationship" with Barack Obama's ambassador to Beijing to help strike investment deals with Chinese businessmen.
Emails gleaned from
Hunter Biden's
abandoned 'laptop from hell' show that
Devon Archer,
his associate in Chinese-based investment firm BHR Partners, boated of his ties to Max Baucus in a message to Alwen Liu of Bohai Capital.
Equity firm BHR was set up by the Bank of China in partnership with Hunter Biden as an investment fund in 2013, when his father was vice-president to Obama.
The company structure included a partnership between Hunter Biden's firm Rosemont Seneca and the Thornton Group LLC — owned by
Jimmy Bulger,
the son of Democrat politician William Bulger and nephew of infamous Boston gangster and IRA gun-runner
'Whitey' Bulger.
In one email dated April 2, 2014, Archer told Liu he was "currently arranging a meeting with the new US Ambassador to China Max Baucus for late April/early May to meet our leadership team in Beijing."
On April 21, Hunter assured his partner that he could "ask anything we need" from Baucus, after Archer said he had arranged dinner with the ambassador's "best friend."
"On Baucus — we have a very very good relationship and I can ask anything we need — don't need his best friend if that's why you are mtg him," Biden wrote.
On September 11 that year, Archer wrote to BHR CEO Jonathan Li to say he was "waiting for a confirmation for our meeting at the US Embassy with Ambassador Baucus October 8th." In another email the next day, Biden mysteriously asked Archer if he had told Li that he had to "sit this one out."
Beijing Bash
Obama visited Beijing in November 2014 to discuss a climate change agreement with Chinese President Xi Jinping. Two month later, on January 27, 2015, Archer emailed Bulger and Hunter Biden to let them know he was setting up another meeting with Baucus.
"Also spoke to Ambassador Baucus's office and they were willing to do a meeting next week. Tentatively," Archer wrote.
BHR Managing Partner Jason Zhu wrote in an email that Baucus had "arranged a meeting with BHR" at the US embassy in Beijing on February 5.
BHR executive Xin Wang wrote to Arche, Biden and and other board members on October 9, 2015, saying "it would be great" if Baucus could come to a private dinner after a company seminar later that month.
"We will be hosting a private dinner after the seminar for a select group of guests and it would be great if Ambassador Baucus could make an attendance then," Xin wrote, leaving it to Archer to "work your magic."
"I appreciate that and will work on the Ambassador in the meantime," Archer rplied.
Archer was later forced to resign from the company after he came under investigation in May 2016 for defrauding a tribe of native Americans. He was convicted and sentenced to a year in jail.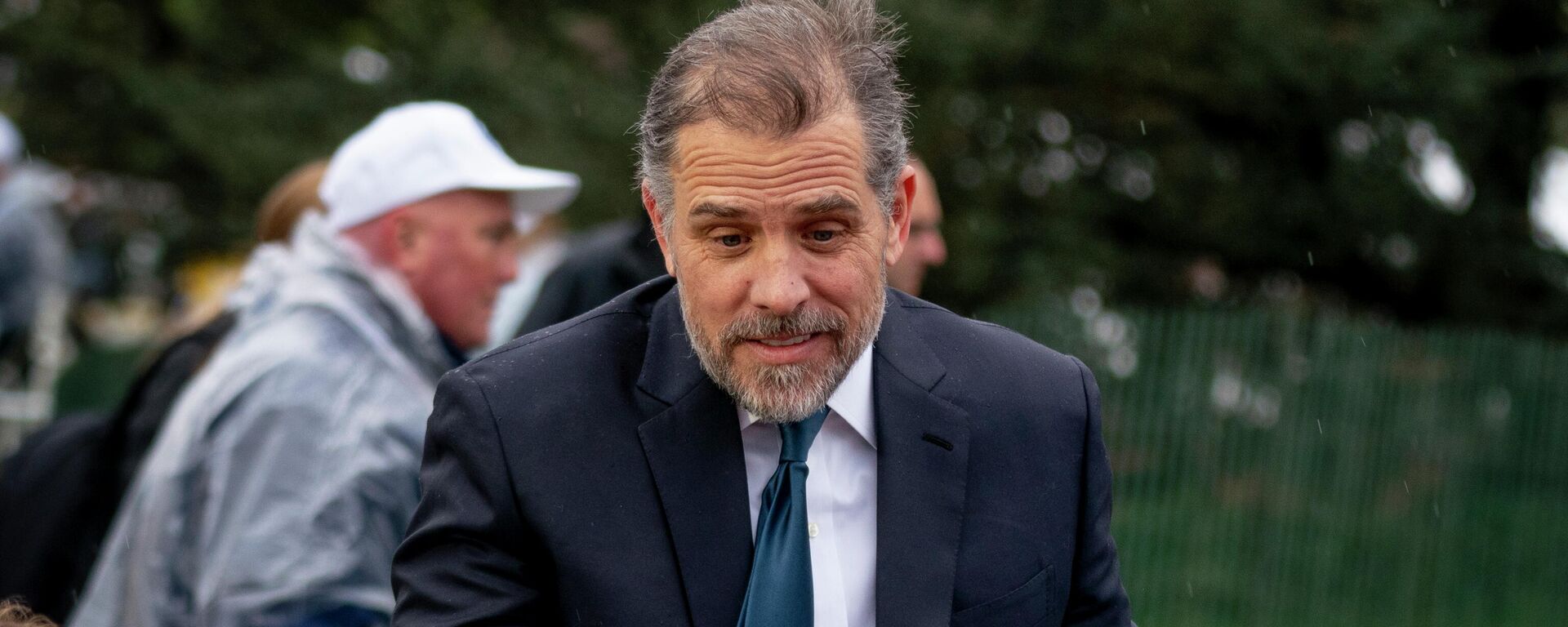 Obama nominated Baucus, then Democrat senator for Montana, as his envoy to China in January 2014. He took up the role on March 20 2014 — just a month before Hunter Biden boasted of their good relationship.
The diplomat resigned in January 2017, four days before Donald Trump was sworn in.
Following the Washington-backed EuroMaidan coup in Ukraine in 2014, the younger Biden was appointed to the board of gas firm Burisma Holdings. Joe Biden later pressured Kiev to fire prosecutor general Viktor Shokin in 2016 after he launched a corruption probe into Burisma.
Democrats later attempted unsuccessfully to impeach Trump after he asked Ukrainian President Volodymyr Zelensky to investigate the relationship between the Bidens and Kiev.