The US has renewed its warning that it will act with force against China in defense of the Philippines after reports recently detailed that a laser was used against Filipino naval forces by their Chinese counterparts.
Ned Price, who serves as the spokesperson for the US State Department, underscored in a
statement
actions taken by Chinese authorities were "provocative and unsafe," adding that any attack on the Philippines would activate the mutual protection treaty.
"The United States stands with our Philippine allies in the face of the People's Republic of China (PRC) Coast Guard's reported use of laser devices against the crew of a Philippine Coast Guard ship on February 6 in the South China Sea," the text reads. According to the US side, the PRC's actions were "dangerous."
"The United States stands with our Philippine allies in upholding the rules-based international maritime order and reaffirms an armed attack on Philippine armed forces, public vessels, or aircraft, including those of the Coast Guard in the South China Sea, would invoke US mutual defense commitments under Article IV of the 1951 US Philippines Mutual Defense Treaty," the official underscored.
Earlier, the Philippine Coast Guard stated its Chinese counterparts had used a laser against a Philippine vessel, which resulted in several crew members temporarily losing their eyesight.
According to the Philippine side, the incident took place on 6 February near Renai Reef (also known as Ayungin Shoal) in the South China Sea, which is part of the Nansha islands (also known as Spratly Islands).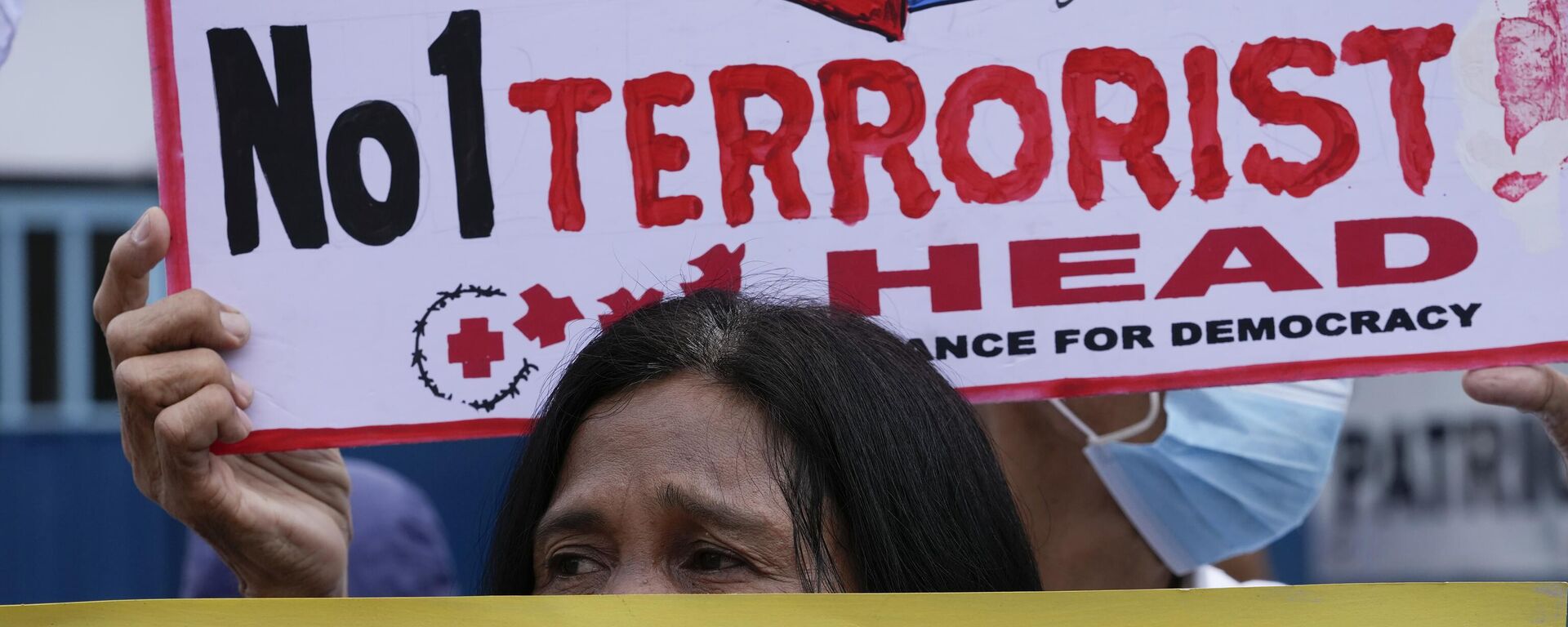 According to a Coast Guard spokesman, the Philippine patrol vessel was supposed to deliver food to a mission of Navy sailors on the Sierra Madre. It also claimed that such action was to block food supplies to the Philippine military serving on the ship.
China's Foreign Ministry said the Philippine vessel "trespassed into the waters of Renai Reef without the permission of the Chinese side," as quoted by US media.
"The Chinese maritime police vessel defended China's sovereignty and maritime order in accordance with China's domestic law and international law," said Wang Wenbin, China's Foreign Ministry spokesperson.
In 1999, the Philippine authorities deliberately placed the USS Sierra Madre, given to them in 1976, aground in the disputed reef zone in the South China Sea in order to consolidate their control in the region. A small contingent of military personnel is permanently present on board the ship.