A record number of people in the UK, including pensioners, teachers and National Health Service (NHS) staff now depend on food banks amid
the cost of living crisis
, a new study has revealed.
The research conducted by Britain's Independent Food Aid Network (IFAN) found that nearly 90% of the surveyed food banks reported "ever-increasing" demand in December 2022 and January 2023 as compared with 2021.
According to the study, about half of the 85 organizations running 154 food banks in the UK which responded to the survey admitted that if demand increased further they would either have to reduce support or turn households away.
Commenting on the study's results, IFAN coordinator Sabine Goodwin told a UK newspaper that "it's very clear that people have been trying to muddle through the winter on credit and are now building up debts that will push people over the edge."
She accused the government of "unsustainable and unethical" reliance on charitable food aid, warning that without a change of approach there will be "nowhere for people to turn."
The newspaper also cited Judith Vickers from the Lifeshare food bank in Manchester as saying that the organization's staff "are reporting burnout, heavy caseloads, and a constant stream of new referrals."
"We are coping, but the level of demand is relentless. Volunteers often feel that we can't do enough for people," Vickers added.
The developments come as the Office for National Statistics (ONS) said earlier this week that Britain's
annual inflation
rate fell to 10.1% in January, continuing a decline from 10.5% in December and its recent peak of 11.1% in October 2022. Even so, the current inflation rate is close to its highest level in 40 years, according to the ONS.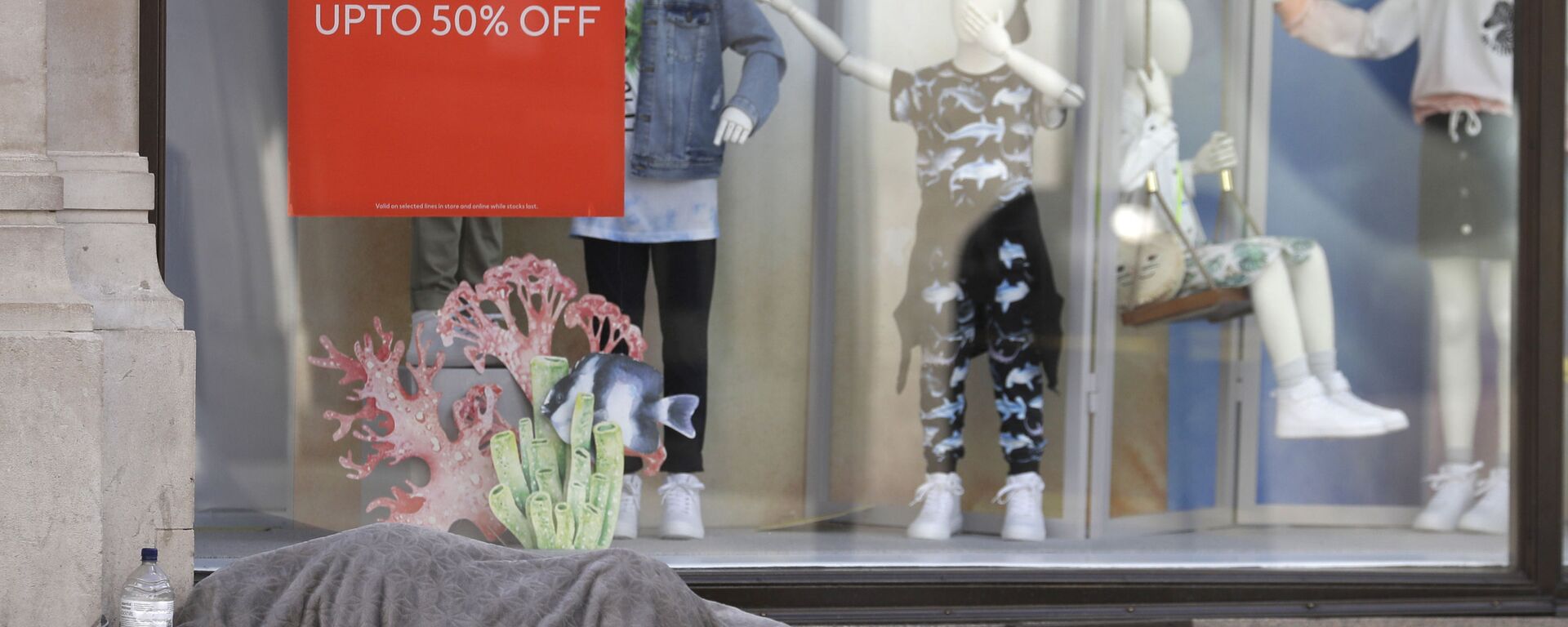 27 December 2022, 14:40 GMT
The raging cost of living crisis in the UK began in 2021, when prices for many basic necessities began to rise faster than household incomes, causing real incomes to plummet. Apart from soaring inflation, the COVID-19 pandemic and the West's sanctions imposed on Russia over
its special military operation
in Ukraine are among the major factors driving the crisis.
UK government ministers warned last week that the "severe sanctions" that Western countries slapped on Russia would have a knock-on effect on the cost of living in Britain, adding that citizens should be prepared to take an "economic hit."