South Africa has highlighted the need for African countries to continue to provide solutions to African problems during a state visit from Ugandan President Yoweri Museveni earlier this week.
During the visit, Pretoria announced that it is encouraged by the progress in the implemented Agreement of the Permanent Cessation of Hostilities between the Ethiopian government and the Tigray People's Liberation Front, as one example of this.
"The signing of the agreement shows that we can achieve African solutions to African problems where there is political will," South African President Cyril Ramaphosa said, adding: "We called on continued support to the people of Ethiopia to ensure that sustainable peace and security is attained."
The meeting
was dedicated to promoting
economic ties between the two nations. The leaders also discussed political, regional, continental, and international issues.
However, media has reported that: "Pan-Africanism was at the top of the agenda, in terms of the context of the visit."
"On behalf of all South Africans allow me to express our appreciation to the people of Uganda for their contribution to our freedom," Ramaphosa stated, adding: "Relations between our two countries are based on the principles of mutual respect, the promotion of pan-Africanism and a commitment to the emancipation of women and the attainment of gender equality."
The South African president's mission consisting in bringing Africans together into a broad coalition to improve trade and political cohesion on the international arena was part of the leader's wider ambitions for the African continent, according to presidential advisors.
Along with that, the lack of adequate African representation on international organizations was also dicussed. Ramaphosa emphasized there was no permanent seat for Africa in the United Nations Security Council.
Recently, during the G20 Foreign Ministers' Meeting in New Delhi, participants
agreed that the African Union
should become a permanent member of the G20, according to Russian Foreign Minister Sergey Lavrov.
"We have agreed that the African Union will now be a permanent member of the G20, as the European Union has been participating in this work for several years," Lavrov said at a press conference after the meeting.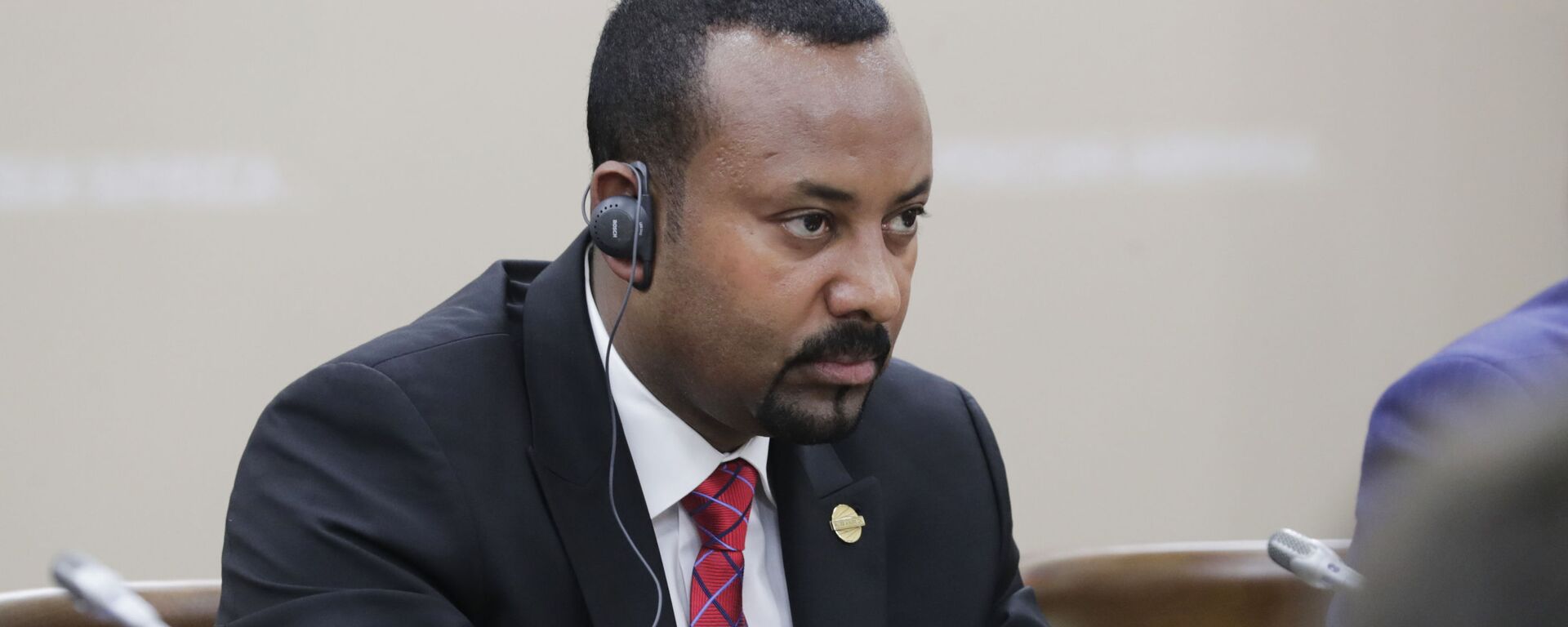 Earlier, Ethiopian Prime Minister Abiy Ahmed stated at the first forum by the African Leadership Excellence Academy (AFLEX) in Sutulta, Ethiopia, dedicated to "Reinvigorating Pan-Africanism for a Changing World", that Africans must revitalize pan-Africanism.
Speaking to the participants, Abiy pointed out two milestones of the forum on pan-Africanism,
which are
celebrating the past and envisioning the future.
"As we reflect on our past journey of many achievements and setbacks and as we navigate a changing world, it is imperative we also dream and define the decade that lies ahead of us, hence, reinvigorating pan-Africanism for a changing world is a critical assignment we must take up in our aspiration to articulate and elevate our African Union," he said.
Elaborating on pan-Africanism, the Ethiopian leader said it should "flourish as an idea of cooperative integration, global competitiveness and peaceful coexistence."