Tempers have flared between the two states, anchors of the Brussels-based politico-economic bloc, over nuclear power and synthetic e-fuel for automobiles, as the EU seeks to plot a united path forward from fossil fuel-based energy policies for its 27 member states.
"I am a supporter of permanent Franco-German compromise, but also of truth in the Franco-German relationship. When we have a disagreement, we don't hide it, we work to overcome it," French Transport Minister Clément Beaune said on Tuesday.
Earlier this month, Berlin joined with Italy, Poland and Bulgaria and moved to block proposed green car rules for the post-2035 period that didn't include allowances for synthetic electrofuel (e-fuel), a carbon dioxide-based fuel touted by green power advocates for its lower carbon footprint than fossil fuels such as gasoline.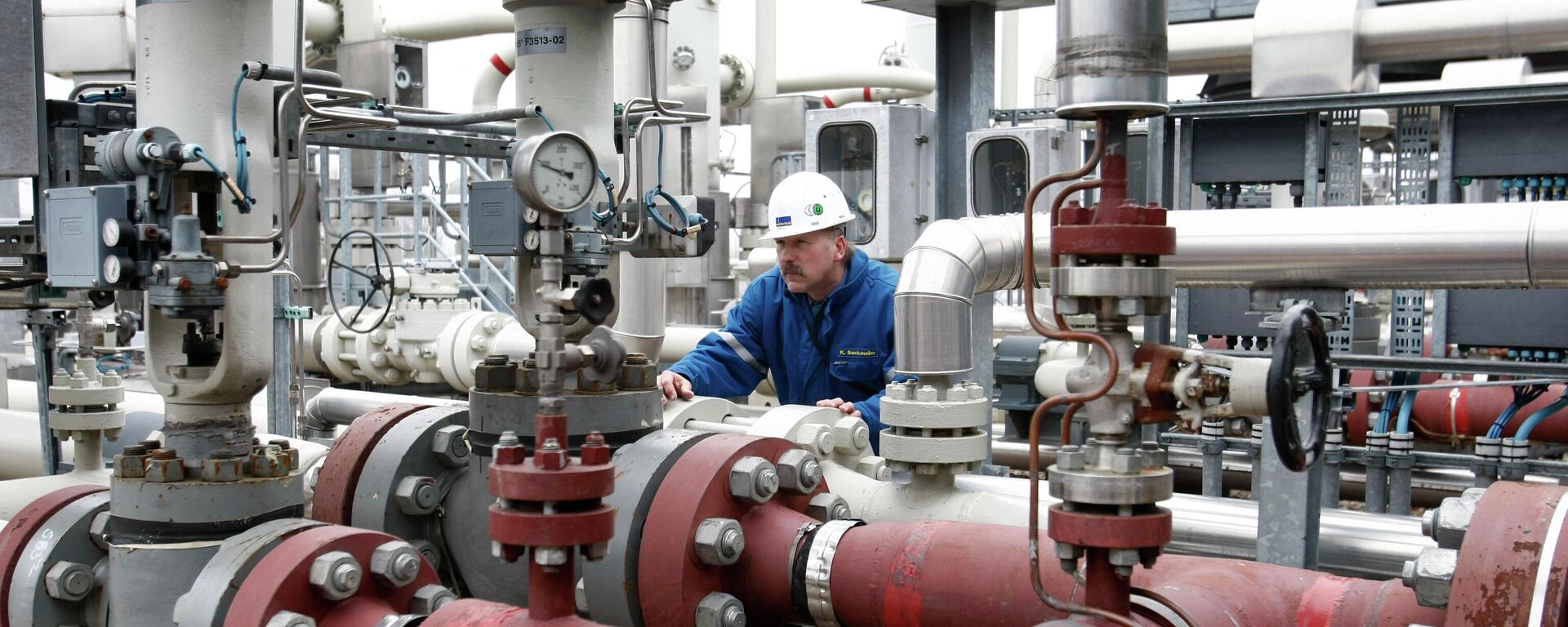 1 January 2022, 13:00 GMT
The European Parliament already debated including such fuels and rejected the notion in negotiations over the rule's final draft last year, but Germany's Free Democratic Party, one of three parties in the ruling coalition, has pushed Chancellor Olaf Schotz's government to demand the rule being included nonetheless, since it would benefit Germany's automobile industry.
France has strongly criticized their move, with French MPE Pascal Canfin saying "it is not acceptable that a country comes back on its word. Germany approved the deal." He urged Schotz not to go down "in the history of Europe as the one that killed the Green Deal."
However, Paris is not without its own controversial stances on energy in the bloc.
France, which gets two-thirds of its electricity from nuclear power plants, has lobbied intensely for nuclear power to be included in the EU's Net Zero Industry Act, a legislative package aimed at pushing "green" tech and electrical generation. In particular, Paris wants the act to include
nuclear-based hydrogen
, a method of separating H2 hydrogen molecules from other atoms electrolytically inside nuclear reactors. At present, most hydrogen is "liberated" from its host atoms via pollutive fossil fuel sources, including coal gasification.
Germany's Green Party, another member of the ruling coalition, is adamantly anti-nuclear and firmly opposes Paris' push.
France was particularly incensed when a final draft of the act was published last week and did not include a paragraph about the importance of nuclear power for EU industry decarbonization, according to reports.
The issue has become of much greater importance in the last year as Europe seeks to comply with American demands for a boycott of Russian energy exports, which are nearly all fossil fuel-based. Attempts to restrict purchases of Russian oil and gas have driven energy prices in Europe sharply upward, provoking protests and dividing European policymakers as to whether to push ahead on decarbonization initiatives or fall back on carbon-based energy known to be causing global warming.