Protesters and police clashed in Paris on Monday evening after two votes of no confidence in the government over pension reform.
On March 16, French Prime Minister Elisabeth Borne announced that the government had adopted the law on raising the retirement age from 62 to 64 years by invoking Article 49.3 of the constitution, which allowed the bill to get passed without parliamentary approval.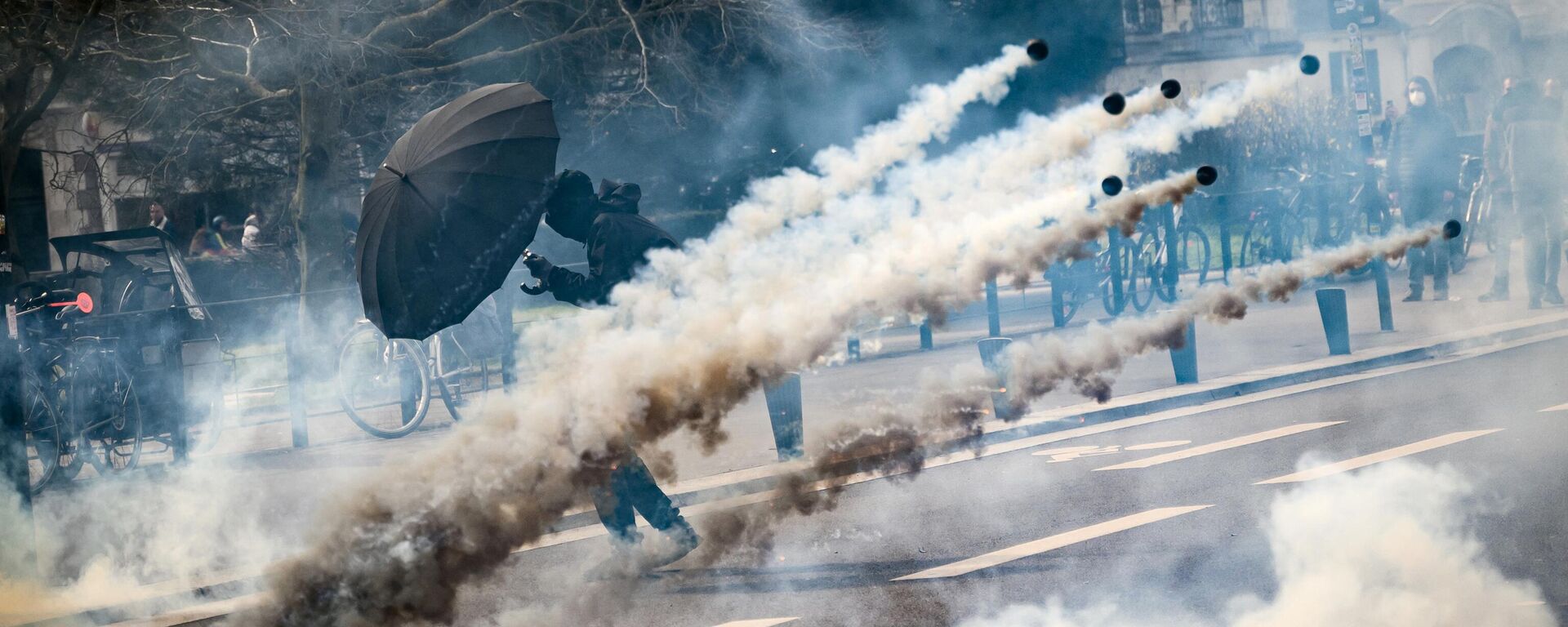 The decision sparked a strong backlash, prompting people to take to the streets across the country. On Thursday alone, over 300 people were detained during protests against the pension reform.