At the end of February, Sunak announced that the European Union and the United Kingdom have made a "decisive breakthrough" in the negotiations on the Northern Ireland Protocol. The protocol is going to be replaced by the newly agreed-upon Windsor Framework in order to resolve the outstanding issues with the previous agreement, including the checks imposed on UK goods arriving in Northern Ireland.
"That is not acceptable. I will be voting against the proposed arrangements today. Instead, the best course of action is to proceed with the Northern Ireland Protocol Bill, and make sure that we take back control," Johnson told British daily.
The ex-prime minister noted that the new agreement implies that either Northern Ireland will remain "
captured by the EU legal order
" or the UK will be unable to properly "
diverge and take advantage of Brexit
."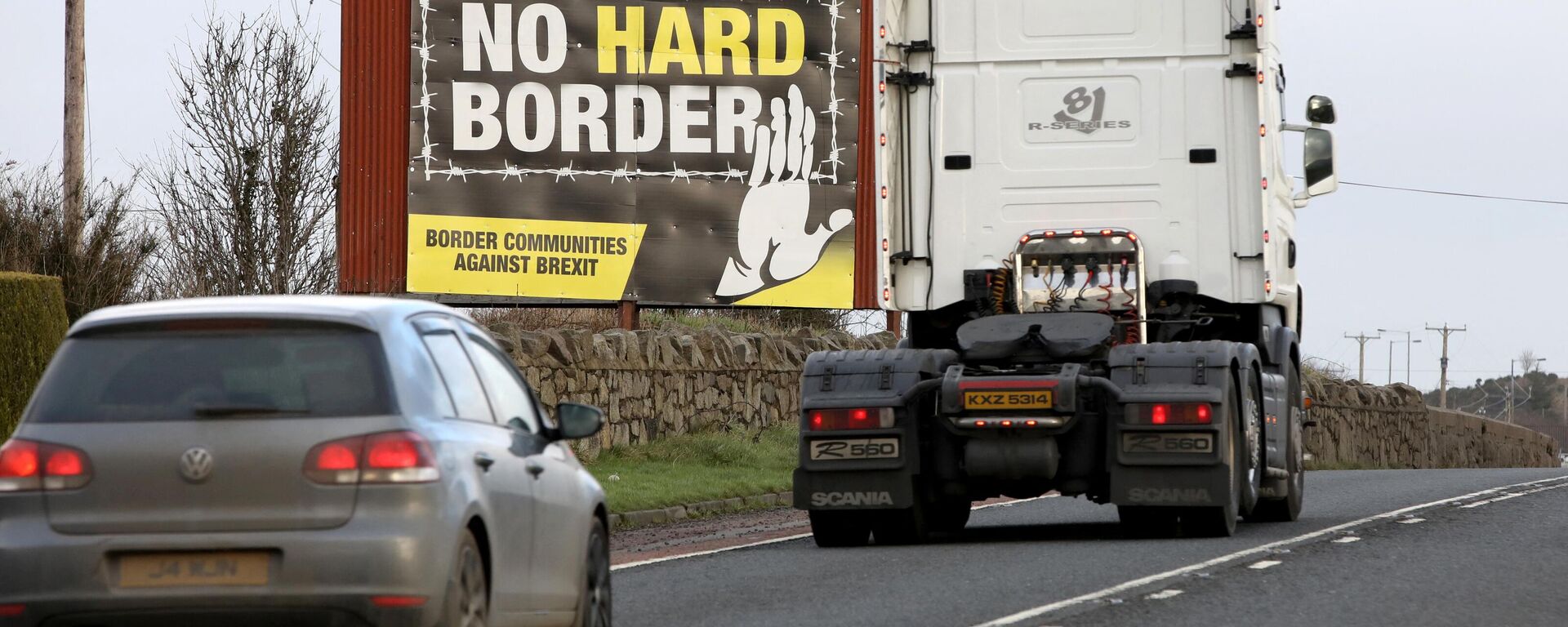 Later in the day, Johnson will participate in the hearing concerning parties at Downing 10 during COVID-19 lockdowns at the parliament's Committee of Privileges. However, the politician will reportedly temporarily leave the hearing room to vote against the new arrangements on Northern Ireland Protocol.
The new framework will make it possible for the goods bound for Northern Ireland to avoid customs checks, as well as introduce the so-called "Stormont brake" that will supposedly allow the Northern Ireland Assembly to
challenge new EU single market rules
.
Last year, Johnson's government introduced a bill unilaterally revising the provisions of the Northern Ireland Protocol, arguing that the deal was not working. In response, the EU mounted legal action against London over the alleged violation of the Brexit deal. This remained a hot-button issue even after Johnson's departure from 10 Downing Street, as both Sunak and former Prime Minister Liz Truss struggled to arrive at a conclusion that would assuage the protocol's critics at home without jeopardizing relations with Brussels as well as Washington, which also criticized London's efforts to override the protocol.