The European Union is encouraging conflict instead of peace by supplying arms to Africa, Professor Solomon Asiimwe Muchwa, international relations and security lecturer at Nkumba University in Kampala, says in an interview with Sputnik.
The expert's opinion was heard following the European Union's foreign policy chief Josep Borrell's recent statement claiming that the bloc would send arms to other countries which are "increasingly interested in lethal support."
"We know that our partners are increasingly interested in lethal support. Yes, what we have done for Ukraine can and will be done for others," Borrel said, noting: "The EPF is a global instrument. It has enabled us to support African peace operations – from Somalia to Mozambique, from Lake Chad to the Sahel region – as well as individual partners from Georgia and Moldova to Niger, from Bosnia and Herzegovina to Lebanon and Jordan."
While Africa wants to silence the weapons, the EU supplies them, which is contrary to the necessities of the continent, the expert believes.
"Because I think the best would have been encouraging African countries to improve their governance, to improve on negotiations, to use the good offices of different leaders, so the leaders can learn how to talk to their opponents properly, but not to encourage them to fight," Muchwa states.
In 2013, during a meeting of the African Union, member countries, celebrating the 50th anniversary of the organization, rolled out Agenda 2063, a blueprint for Africa's future covering the next 50 years.
Conflict was identified as one of the obstacles for fulfilling the Agenda. Thus, the countries adopted a "Silencing the Guns in Africa by 2020" project. The initiative sought to achieve a conflict-free Africa.
However, the continent did not manage to achieve this goal by 2020, which is why the Agenda was extended until 2030.
In the expert's opinion, fighting, which is endorsed by weapon supplies, will continue destabilizing the continent.
"I don't know for how long the EU will continue giving arms to so many of these countries if they are all going to fight," the professor adds.
He describes power in today's world as the "be all and end all" in the international system, adding that "the world seems to be going back to realism."
So instead of encouraging peaceful means, the mighty EU is encouraging controversy, Muchwa sums up.
Earlier, along with Muchwa, another security expert from Chad, Ismail Mohamed Tahir,
said he feared
that the flow of European arms into Africa will only increase, and this will contribute to rising tensions on the continent.
"In addition to terrorists, smaller armed groups regularly clash on the continent, for example over natural resources, farms and mines. Even these armed groups are now acquiring European weapons. The escalating conflict over the control of gold mines in northern Chad and Niger is particularly dangerous. And the shadow hub for arms transfers suddenly turns out to be Algeria," he said.
As for security issues on the continent, Muchwa thinks that the EU is creating "multi-dilemmas" in different countries.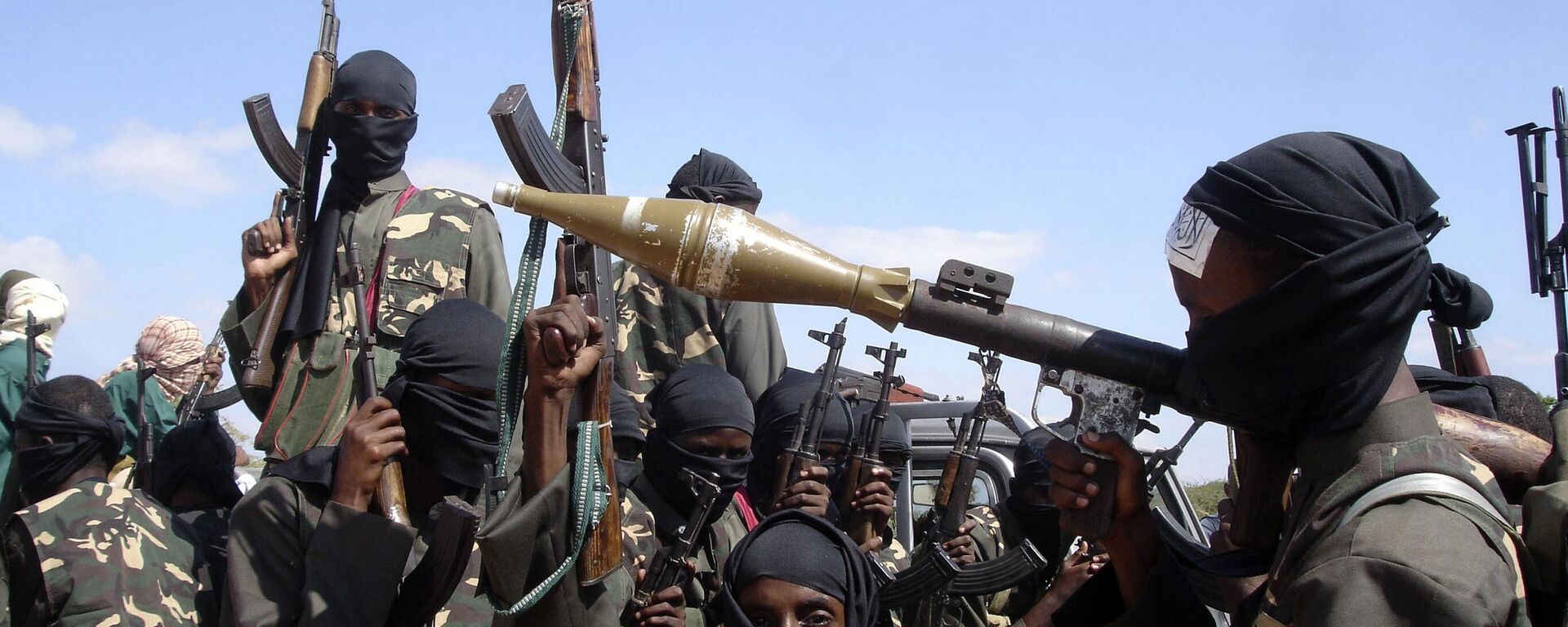 "When you weaponize, when you give weapons to some countries, you scare others that don't have them. So it seems we are going back to the Cold War kind of time," he explains.
As an example of the negative impact of arms supply, the lecturer highlights "what has happened in Ukraine."
"Instead of America and the EU encouraging diplomacy, encouraging keystrokes, they've actually continued supplying weapons," Muchwa says, adding: "The more you weaponize Ukraine, the more you want Russia also to continue doing the same."
And China is also likely to be going behind Russia because now this is a "functional arms race that is going on," he concludes.
Concerning Western arms supply to Ukraine, Finland's National Bureau of Investigation earlier said that Finnish police had uncovered smuggling of arms sent to Ukraine to the black market in Africa in October last year. According to the preliminary results of the investigation, the agency concluded that criminals may have got access to a large number of weapons that
had previously been supplied to Kiev
.
However, Africa is not the only further direction of Western arms shipped to Ukraine.
Observers note that European countries such as Sweden or Finland also become final destinations.
For instance, while Finnish criminal gangs
have already obtained
arms sent to Ukraine, as it was reported by Finland's National Bureau of Investigation, neighboring Sweden only
risks being involved
in the same situation, according to experts.
At the same time, Russian officials have repeatedly warned the West that arms supplies to Ukraine
may end up in more
fragile security in entire Europe.
"Member states, happily for them, are not at war so they can await [supplies of new munitions] ... I don't see the danger. Why is it dangerous?" Josep Borrell said on the sidelines of an informal meeting of the EU defense ministers held in Stockholm.
However, he did not say a word about the consequences of arms supply for countries outside the EU.