Twenty-four years after the start of NATO's air strikes on Yugoslavia, on the day that commemorates the beginning of almost three months of constant bombardment for thousands of people,
Sputnik
asked
Bojan Milivojevic,
who faced the
atrocities of war
in the city of Kosovska Mitrovica
,
to tell us how he got through these events.
Milivojevic, who was only nine years old when the bombing started, underlined that the events of spring 1999 adversely affected the entire population, regardless of one's age, leaving deep psychological wounds. He explained that the days of the bombings were deeply imprinted in his memory, and every March 24 revives these painful memories.
Recalling the end of the war and the arrival of the peacekeeping mission, he pointed out that the members of the UN Interim Administration Mission in Kosovo (UNMIK), especially from African countries, were more friendly, in particular to children, than NATO soldiers, who were bold and cruel.
"When the peacekeepers came, I was very small, but I remember that they were polite to us, children, when we played in those parks that were not destroyed and mined, and where there were no bombs. The UNMIK police officers, especially dark-skinned people from Africa, were more kindhearted and sympathetic than foreigners from the West," he said.
Sharing his childhood memories, Milivojevic recalled with gratitude that the Africans, who were among the UNMIK police officers deployed in the country, appeared to be the most compassionate, and one of them even became his friend.
"I repeat, it was the UNMIK police, especially the Africans. We were friends with one of them, he played football with us. It seems to me that he was from Cameroon or Nigeria, I can't remember," Milivojevic stated.
According to Milivojevic, the soldiers of the Kosovo Force (KFOR), a military mission
under the command
of NATO, also behaved as professionals. The international missions, he explained, wrote down what children had experienced, after seeing that during their games they used water guns and bows and arrows to simulate war.
He highlighted that the peacekeepers wanted to erase what happened from the children's memory, taking away these war toys and giving them Lego bricks and other toys.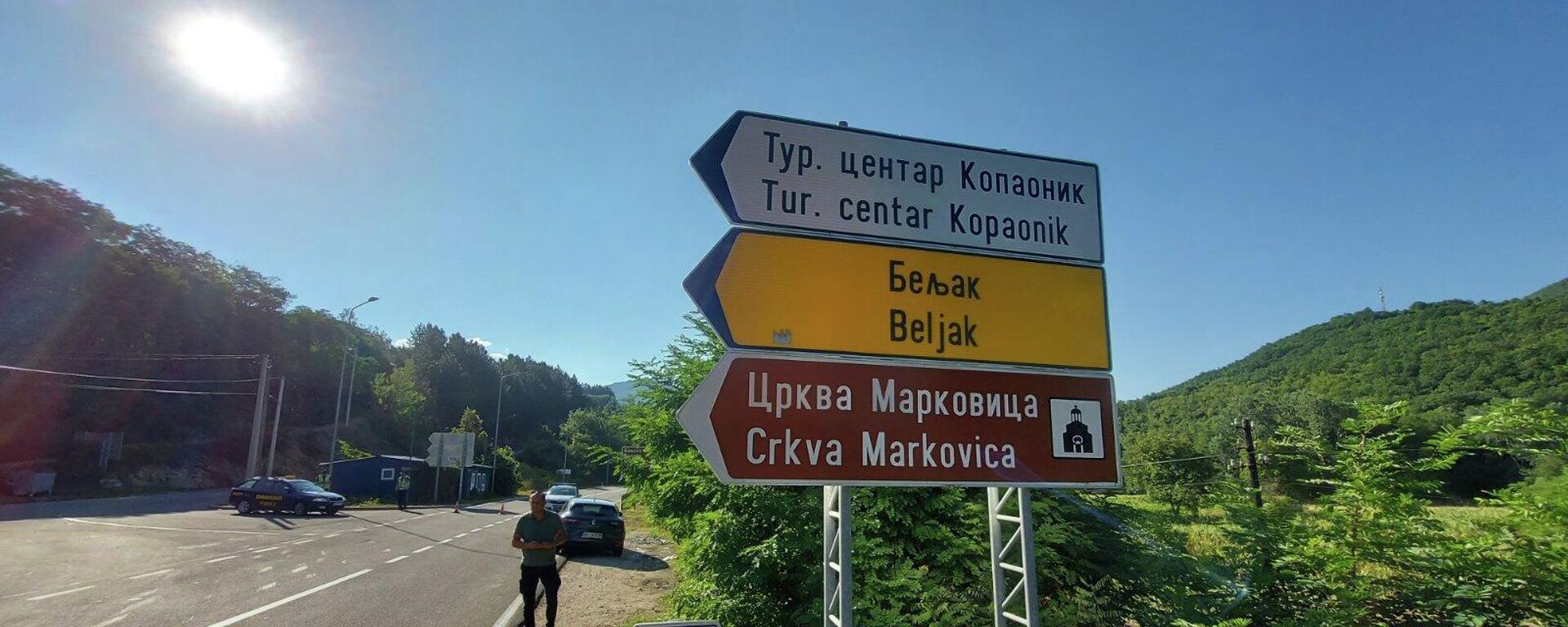 The NATO's aerial bombing started during an armed
conflict in Kosovo
, a disputed region in Serbia, part of the former Yugoslavia in Southeast Europe. The sides of the conflict were the force of the Federal Federal Republic of Yugoslavia and the Kosovo Albanians rebel group. The conflict resulted in the withdrawal of Yugoslav Armed Forces and the establishment of UNMIK in Kosovo following NATO's airstrikes.