"I find it nuts that I can procure stuff at speed for the Ukrainian armed forces that make them, in some cases, more sophisticated in their sensors and more lethal in their munitions than the UK is. We've seen the speed with which we can make a difference for Ukraine. So why on earth wouldn't we want to do that for our own armed forces?" Britain's Armed Forces minister wondered in an interview with local radio.
Amid unwavering UK military support for Ukraine, which has included pledges of a squadron of
Challenger 2 tanks
to be supplied at the end of March, added to the defense, artillery, and financial aid funneled to Kiev, Heappey was cited by media outlets as calling on the defense industry to "help boost our capabilities."
Ever since Moscow launched its
special military operation in Ukraine
in February 2002, Britain has bent over backwards in leading the charge to arm Ukraine. Amounting to over $2.7 billion, UK military aid to the regime in Kiev was
second only to the US
in 2022, according to the Kiel Institute for the
World Economy's Ukraine Support Tracker
. Everything from tanks and artillery to anti-tank and anti-aircraft missiles, armored vehicles, electronic warfare equipment, training, and intelligence support have been funneled to Ukraine amid
NATO's proxy war against Russia
.
While the UK's top military brass may have reportedly fumed over the depletion of their own stockpiles of weapons and ammunition, it has done little to slow the pace of arms deliveries. Anonymous officials were cited by local media as
complaining
that UK Prime Minister Rishi Sunak had embraced the approach of "
cut the Army, hollow it out further by gifting [equipment to Ukraine] with no plans to replace [equipment] for five to seven years
."
In what appeared to be a humiliating downgrade for Britain's elite, all-volunteer Army, a senior US general was reported as informing UK Minister of Defense Ben Wallace earlier in the year that the Pentagon no longer considers his country's military as a "top-tier" force.
Calls for Prime Minister Rishi Sunak to amp up Britain's defense spending come against the backdrop of a raging
cost of living crisis
and growing fears of a
recession
.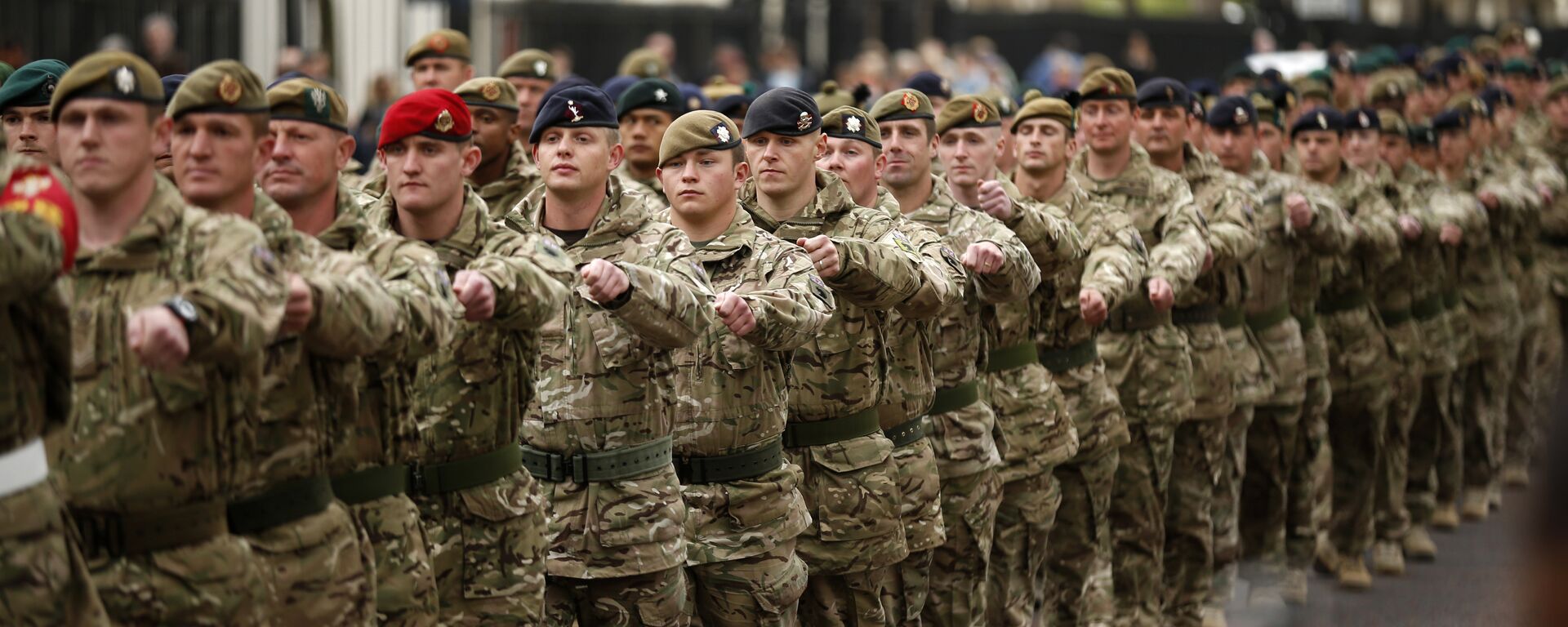 Throughout the ongoing rush to boost weapons supplies to Kiev, Moscow has made every effort to warn London and other NATO countries of the risks associated with this stance. Delivery of advanced weapons to Ukraine, apart from the obvious threat of escalating the conflict into a hot war with Russia, is fraught with the imminent dangers of such aid finding its way into the hands of criminal and terrorist groups via the flourishing
weapons smuggling black market
operating in the chaos-ridden country.