"Prime Minister Benjamin Netanyahu has decided, this evening, to dismiss Defense Minister Yoav Gallant," Netanyahu's office tweeted.
Netanyahu reportedly told Gallant that he lost his trust in the defense minister after Gallant "went behind the government's back" on Saturday during Netanyahu's visit to the United Kingdom, the Jerusalem Post newspaper reported.

"The security of Israel has always been and will remain my lifelong mission," Gallant said on Twitter in response to his dismissal.
ביטחון מדינת ישראל תמיד היה ותמיד יישאר משימת חיי 🇮🇱

— יואב גלנט (@yoavgallant) March 26, 2023
Gallant became the first key Israeli minister to call for a halt of the reform. He stressed that there was a growing rift in Israeli society that was also penetrating the Israel Defense Forces (IDF) and the country's security agencies.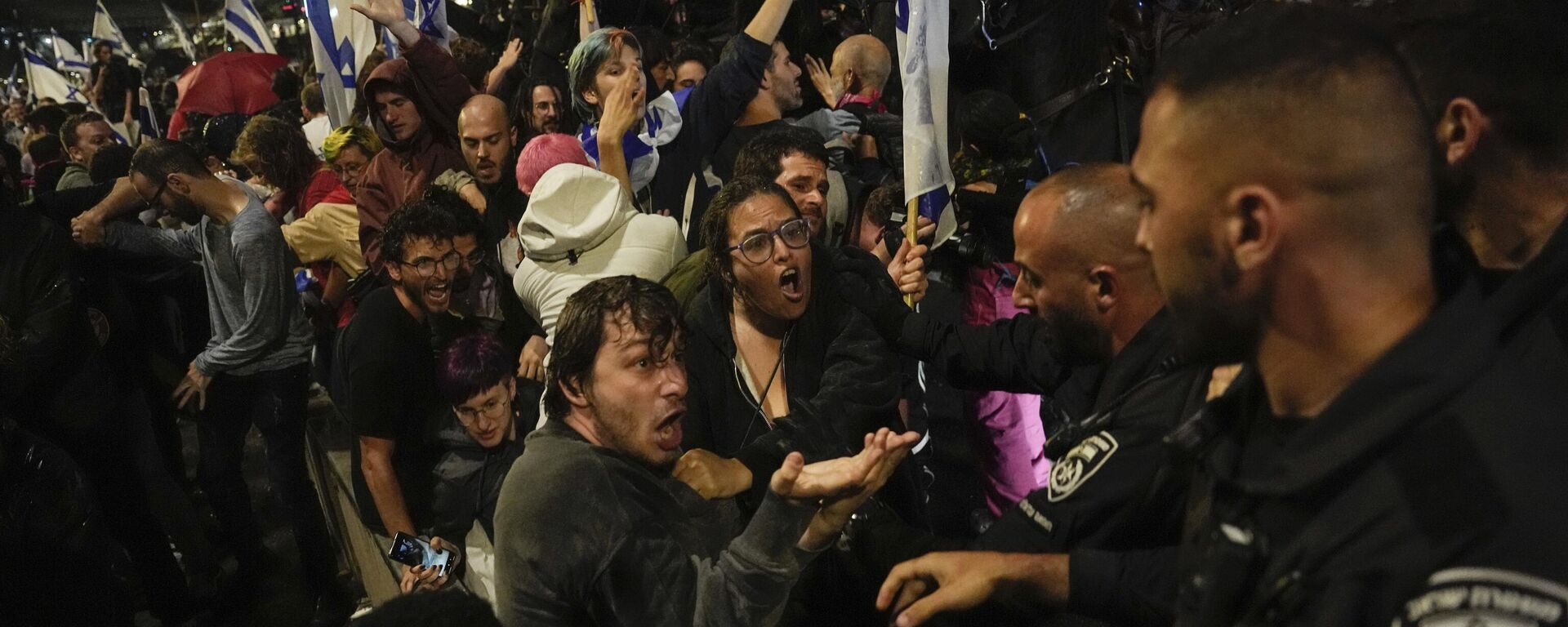 Thousands have been protesting against the judicial reform in Israel for almost 11 weeks now. The draft law presented by Justice Minister Yariv Levin in January, if adopted, will significantly curtail the powers of the Israeli Supreme Court and give the government control over the procedure of the appointment of judges.