"The demonstration at Eindhoven Airport has ended. The [Royal Netherlands] Marechaussee and Police have arrested 104 people," the national gendarmerie said on Twitter on Saturday night.
Earlier on Saturday, climate activists from the Scientist Rebellion and Extinction Rebellion groups blocked the entrance to the private departures section of the Eindhoven Airport. They were calling for a ban on private jets, saying that they emit more greenhouse gasses than a regular commercial plane.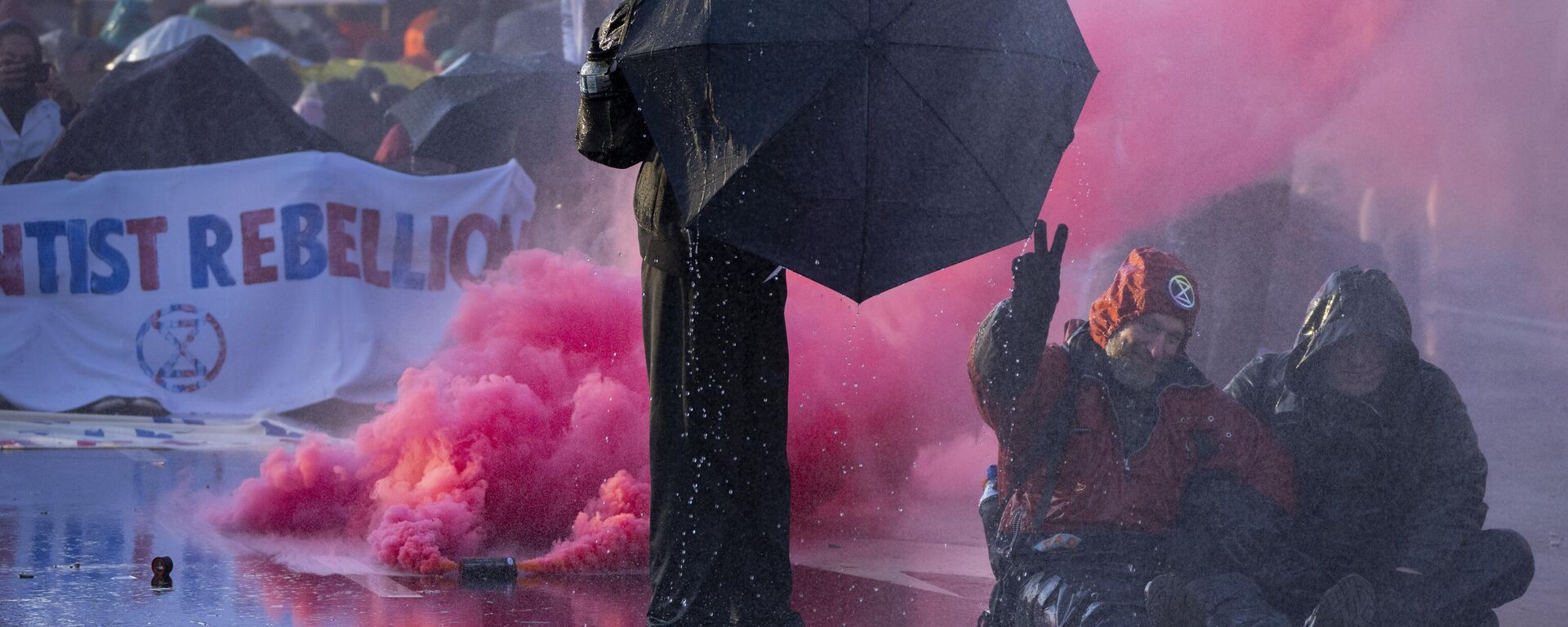 Earlier this month, about 700
climate activists
from the Extinction Rebellion group, protesting against state subsidies for mining, were detained in The Hague after blocking one of the main highways, the A12.