American lawmakers intend to push ahead with a bill aimed at addressing
national security concerns
about Chinese video-sharing app TikTok, Speaker of the US House of Representatives Kevin McCarthy said on Sunday. Reiterating the allegations that user data was being accessed by the Chinese government, McCarthy waxed eloquent, tweeting that it was time to "protect Americans from the technological tentacles of the Chinese Communist Party." He also referenced the recent grilling that TikTok CEO Shou Zi Chew faced at a US House Committee, saying that he had failed to be "honest" in admitting "what we already know to be true."
© Photo : Twitter
Screenshot of Twitter post by US House of Representatives Speaker Kevin McCarthy.

Screenshot of Twitter post by US House of Representatives Speaker Kevin McCarthy.
The US House Energy and Commerce Committee held a hearing on March 23 featuring testimony from TikTok CEO Shou Zi Chew. Lawmakers questioned him about the platform's data privacy practices and
alleged ties to the Chinese government
. Chew offered assurances that Chinese technology firm ByteDance Ltd., which owns the short-form video-sharing app, takes multiple efforts to safeguard US user data. He repeatedly rejected claims that the platform colluded with the Chinese government. However, obdurately skeptical US lawmakers reiterated their calls for a ban.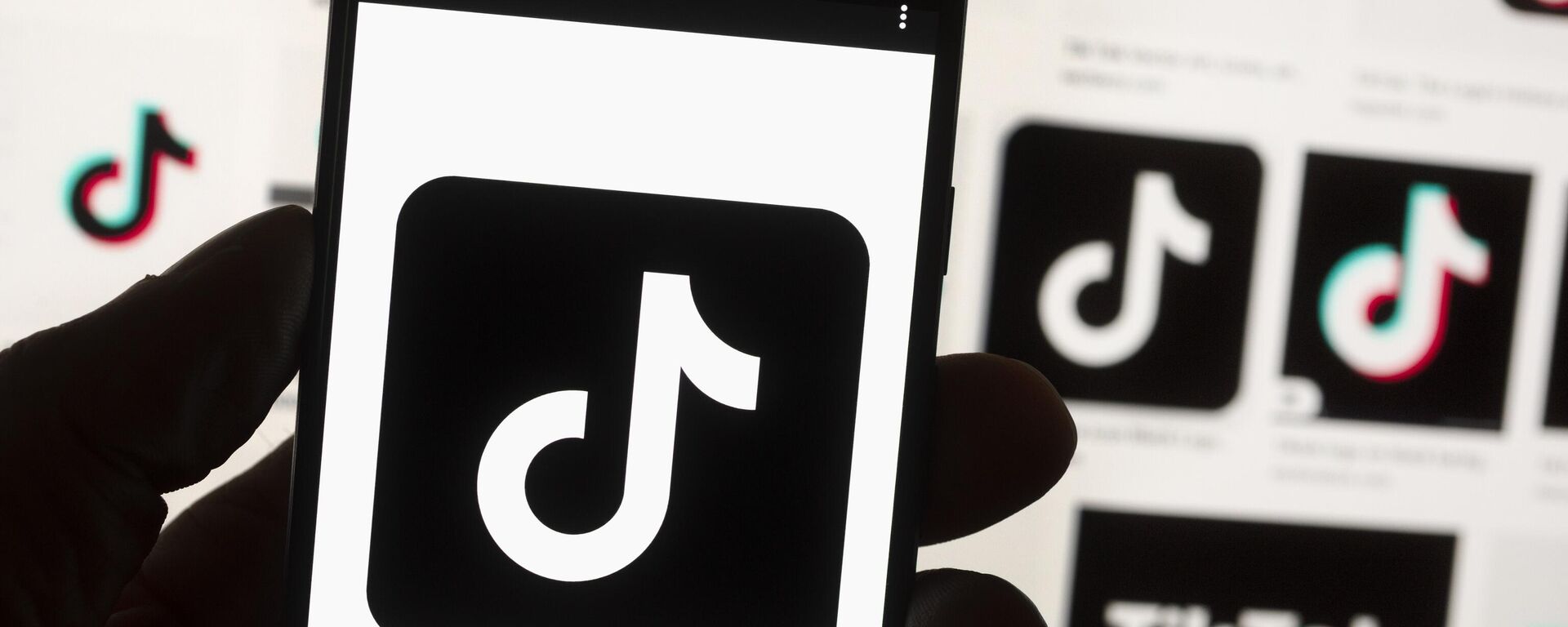 The popular social media app launched in 2016 by the Beijing-headquartered
technology company ByteDance
allows users to create, watch, and share mainly 15-second videos on mobile devices. The platform, which reportedly boasts about 150 million monthly active users across America, has long been in the US government's crosshairs. The mere fact that TikTok is owned by a Chinese company placed a target on its back, with White House officials claiming that China's law would require ByteDance to aid authorities in intelligence and national security matters if asked. Accordingly, TikTok's alleged ability to give Beijing the data of the app's users in the US has triggered national security concerns.
The House Foreign Affairs Committee passed a bill in early March, allowing
President Joe Biden
to ban TikTok nationwide. The panel voted 24-16 along partisan lines in favor of H.R. 1153, which is intended "
to provide a clarification of non-applicability for regulation and prohibition relating to sensitive personal data under International Emergency Economic Powers Act, and for other purposes."
The measure now advances to the House of Representatives. A TikTok ban would require passage by the full House and the Senate before POTUS can sign the measure into law.
Furthermore, on February 27, President Biden gave government agencies 30 days to ensure that the video-making app is not on any federal devices and systems. More than half of America's states have already taken steps toward a partial or full ban of TikTok on government devices.
Back in 2020
the Trump administration
unsuccessfully attempted to ban TikTok as well as the Chinese media platform WeChat, allegedly in order to protect Americans' privacy.
TikTok, which separated its US division from ByteDance in 2020 and handed over data security to the US-based Oracle in 2020, has repeatedly rejected allegations that it shares information with the Chinese government.