"Mr. President! I tell you and your mob that our tears will not fall on the ground, they will fall on your head. Do you think that by coming into power on our backs you can do this? God will not forgive you or your family!" said Metropolitan Pavel, abbot of the Kiev-Pechersk Lavra, in a harsh address to Volodymyr Zelensky.
In his video message, the clergyman also mentioned that when members of the UOC Synod, headed by Metropolitan Onufry, came to the office of the president of Ukraine on March 20 to present their position, Zelensky refused to receive them.
Vladyka Kliment, head of the Synodal Information and Education Department of the canonical UOC, said that the forceful eviction of monks from Kiev-Pechersk Lavra would be a gross violation of the law and would demonstrate serious problems with human rights in Ukraine.
"Today, a step has also been taken to strengthen the spiritual independence of our state, to protect our society from the old and cynical Moscow manipulation of religion. Ukraine is the territory of the greatest religious freedom in our part of Europe. It has been so since 1991. It will always be so," said Ukrainian President Volodymyr Zelenskyy on Wednesday amid Kiev's oppression of the canonical UOC.
On March 29, over a thousand worshippers came to support the UOC-MP, who stayed outside the Lavra for several hours and held a joint prayer service.
Although no attempts were made to evict the monks on the day of the prayer service, Metropolitan Pavel said that
he had been notified
of the start of the handover of the property on Thursday.
The coming "reception of those buildings that are to be transferred from the use of the metropolis to the use of the state," was later confirmed by Ukrainian Culture Minister Oleksandr Tkachenko to a Ukraine broadcaster.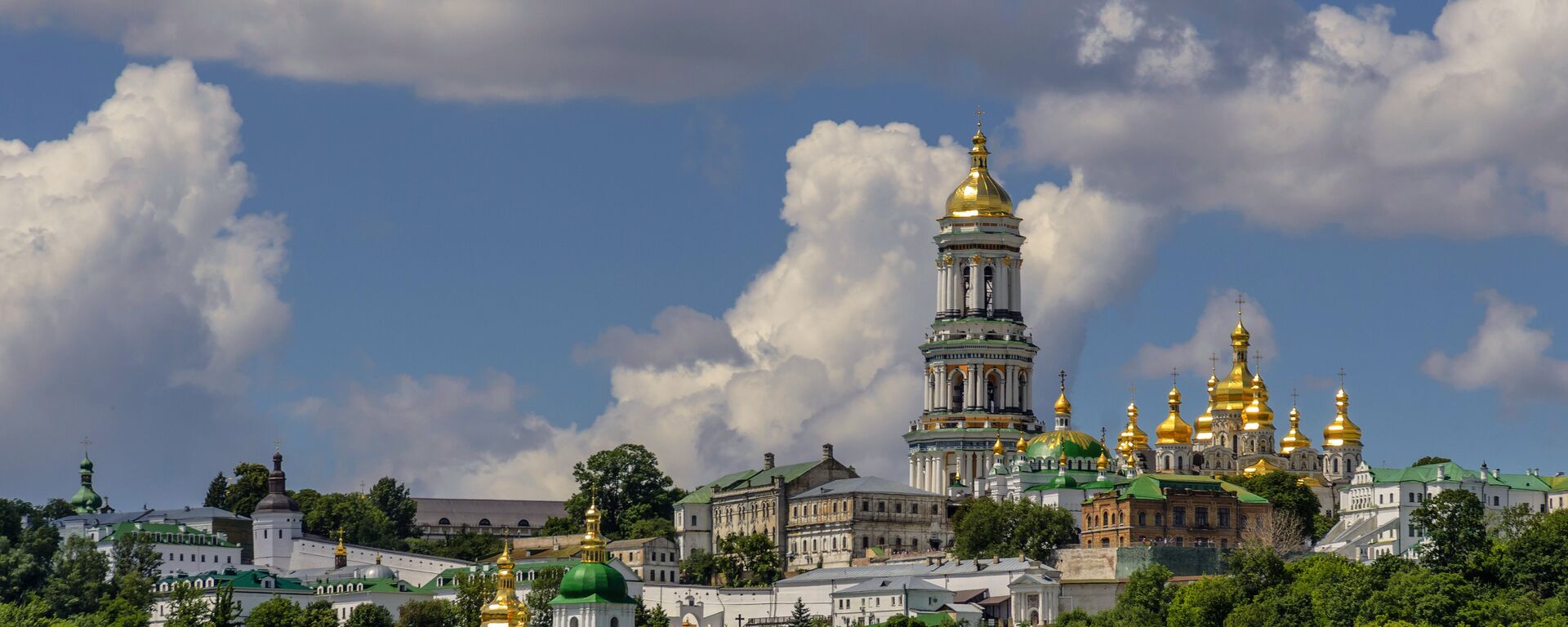 On March 10, the National Kiev-Pechersk Historical and Cultural Preserve in Ukraine ordered the monks based in the monastery to leave it by March 29 after an interdepartmental Ukrainian commission accused the UOC of violating the terms of an agreement on the use of state property.
Tkachenko said the monks could stay in the Lavra if they joined the schismatic Orthodox Church of Ukraine (OCU), a decision that might be "stimulated through the joint work of specialists and law enforcement officers."
At the same time, supporters of the OCU captured the last church of the UOC in Ivano-Frankovsk using tear gas.