Videos that emerged online show Christian faithful gather in front of the Kiev-Pechersk Lavra and pray, preventing the government commission sent to do an inventory of the monastery from entering.
Some of the believers can be heard admonishing the government officials, telling them "
You are warring against God
" and "We do you no harm, let us pray for our husbands."
Earlier this month, the National Kiev-Pechersk Historical and Cultural Preserve in Ukraine ordered the monks of the canonical Ukrainian Orthodox Church (UOC) to vacate the premises of the
Kiev-Pechersk Lavra
, after Ukrainian government accused the UOC of violating the terms of an agreement on the use of state property.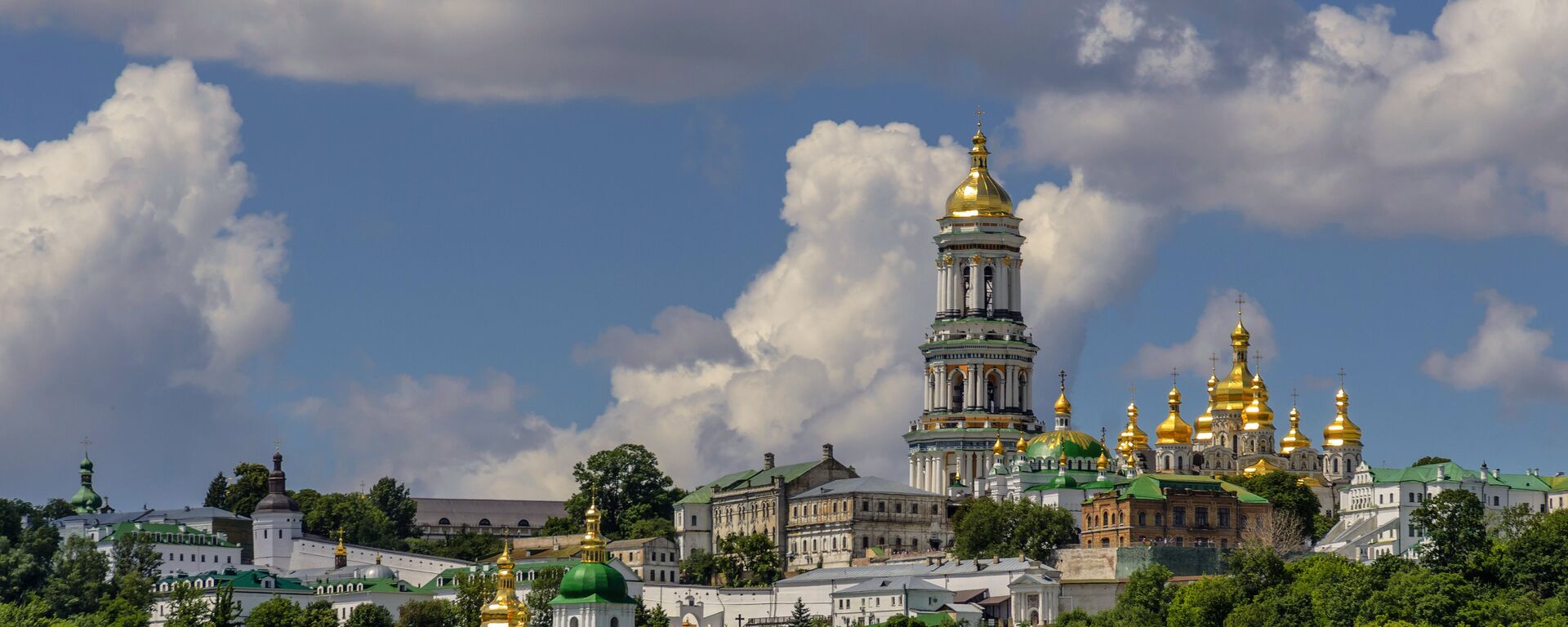 Unable to enter the monastery and perform its task, the commission ended up leaving the scene, having accomplished nothing.
Meanwhile, Ukraine's minister of culture suggested that the monks could stay if they were to join the schismatic Orthodox Church of Ukraine (OCU).
Earlier in the day, Kremlin spokesman Dmitry Peskov said that Russia strongly condemns Ukraine's decision to evict monks from the Kiev-Pechesk Lavra monastery.
"We condemn. We strongly condemn these actions. We condemn the pressure that is being exerted on the clergy, which is being exerted on the Russian Orthodox Church," Peskov told reporters.
When asked about possible evacuation of monks to Russia, the Kremlin spokesman said that everything depends on their own decisions but "no one will remain indifferent" to their fate.