During the day from 08:00 Moscow time on May 11, Gorlovka was shelled 57 times by the Ukrainian Armed Forces.
As a result, one civilian was killed and at least six others were wounded.
Gorlovka's previous shelling record was recorded on January 1 to 2, when the Ukrainian Army shelled the city 41 times. Since Thursday morning, the Ukrainian Armed Forces have been shelling Gorlovka and its suburbs en masse. The Ukrainian Army launched five strikes on Gorlovka using Grad multiple-launch rocket systems alone, firing almost 40 rockets.
On Friday morning, Ukrainian forces resumed the shelling.
Take a look at the consequences of the shelling in Sputnik's gallery:
© Sputnik / Sergey Baturin
 / Go to the mediabank
Young man tapes over window broken after Ukrainian shelling of Gorlovka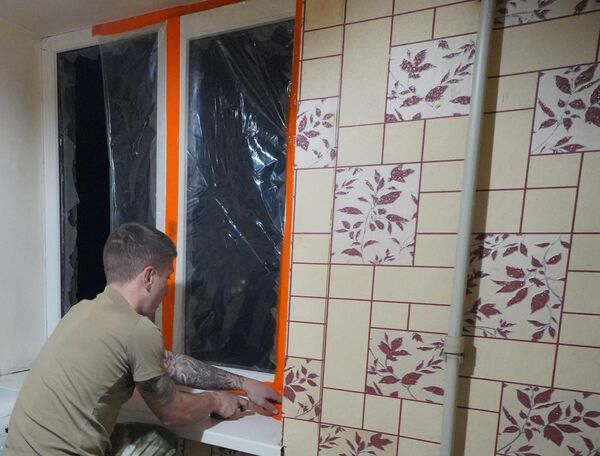 Young man tapes over window broken after Ukrainian shelling of Gorlovka
© Sputnik / Sergey Baturin
Residential building in Gorlovka damaged after Ukrainian shelling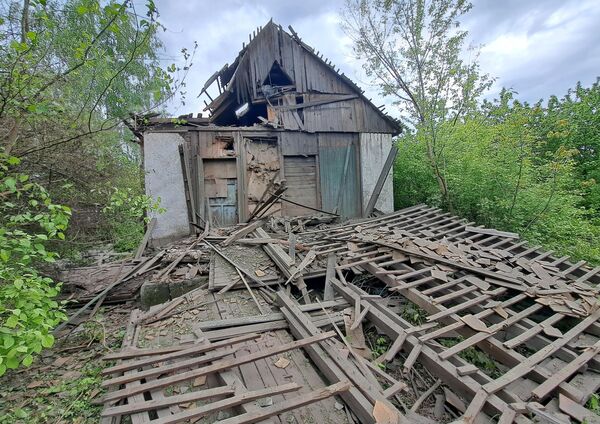 © Sputnik / Sergey Baturin
Residential building in Gorlovka damaged after Ukrainian shelling
© Sputnik / Sergey Baturin
 / Go to the mediabank
A crater after shelling by the Ukrainian Armed Forces at a playground in a residential area of Gorlovka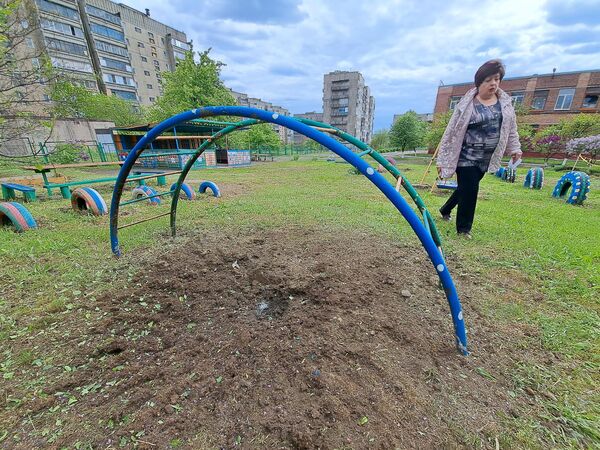 A crater after shelling by the Ukrainian Armed Forces at a playground in a residential area of Gorlovka
© Sputnik / Sergey Baturin
 / Go to the mediabank
Shell fragments at the site of Ukrainian shelling in a residential area of Gorlovka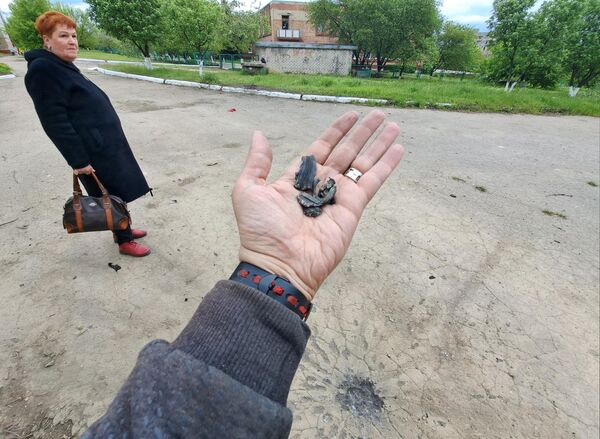 Shell fragments at the site of Ukrainian shelling in a residential area of Gorlovka
© Sputnik / Sergey Baturin
 / Go to the mediabank
Consequence of shelling of Gorlovka by Ukrainian forces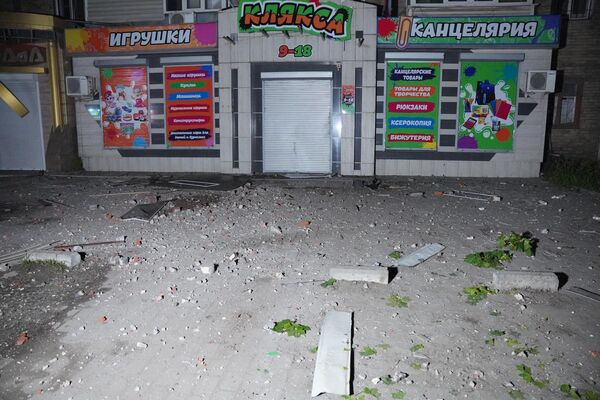 Consequence of shelling of Gorlovka by Ukrainian forces
© Sputnik / Sergey Baturin
 / Go to the mediabank
Resident of a house by a window shattered during Ukrainian shelling of Gorlovka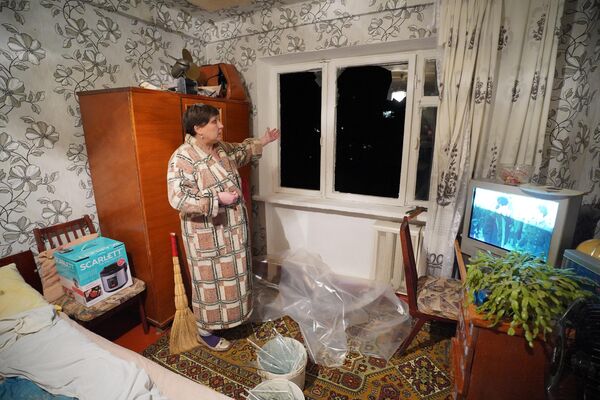 Resident of a house by a window shattered during Ukrainian shelling of Gorlovka
© Sputnik / Sergey Baturin
 / Go to the mediabank
Vehicle damaged after Ukrainian shelling of Gorlovka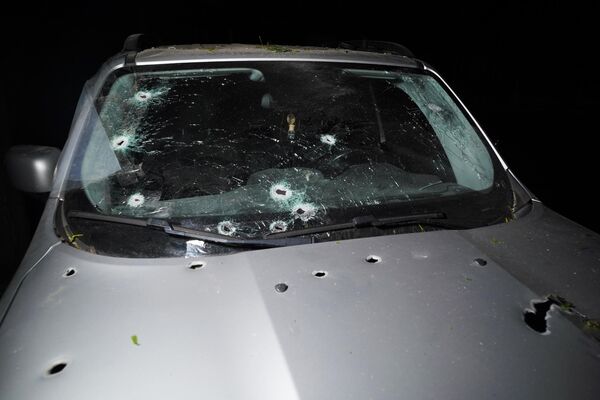 Vehicle damaged after Ukrainian shelling of Gorlovka
© Sputnik / Sergey Baturin
 / Go to the mediabank
DPR's EMERCOM officers near a fragment of Uragan multiple rocket launcher munition that fell in a residential area of Gorlovka after shelling by the Ukrainian Armed Forces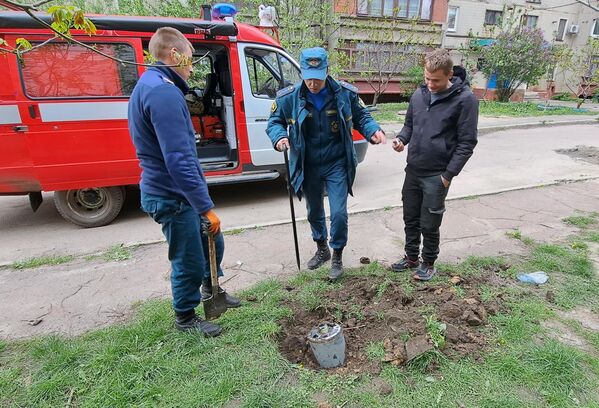 DPR's EMERCOM officers near a fragment of Uragan multiple rocket launcher munition that fell in a residential area of Gorlovka after shelling by the Ukrainian Armed Forces
© Sputnik / Sergey Baturin
 / Go to the mediabank
Window of a residential building damaged after Ukrainian shelling of Gorlovka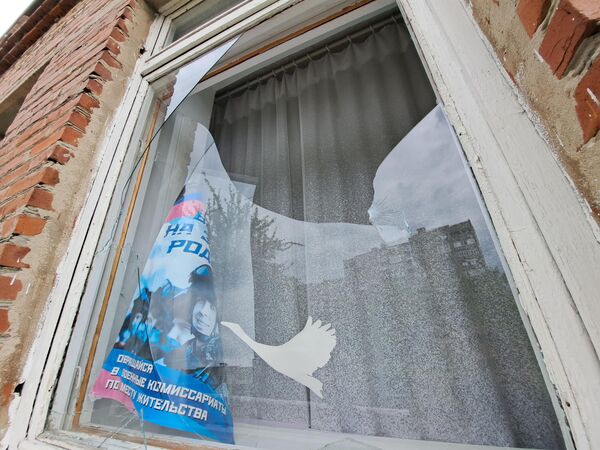 Window of a residential building damaged after Ukrainian shelling of Gorlovka