US President Joe Biden should either consent to
a cognitive test
, or drop out of the 2024 race for reelection, a group of at least 61 Republicans have demanded.
The House GOP are concerned about the 80-year-old gaffe-prone Democrat's "present cognitive state and ability to serve another term as President".
The 46th POTUS officially indicated that was going to run in the presidential election next year in a tweet posted on 25 April, portentously saying he needed to "finish the job". Inaugurated as US president at the age of 78, Biden is the oldest sitting POTUS in history. If he manages to win the 2024 election, he will be 82 years old at the beginning of his second term and 86 by the end.
"We believe that, regardless of gender, age, or political party, all presidents should document and demonstrate sound mental abilities… Although [Biden has] undergone two physical exams during [his] presidency, one on 19 November 2021, and another on 16 February 2023, there is no indication [he has] had any cognitive assessment, or if [he had], such results were concealed from the public," the Republicans wrote in their letter, spearheaded by Texas GOP Rep Ronny Jackson, a former White House physician.
The letter noted that Biden has "failed to respond" to any previous communication on the issue, and ignored the demands of more than 50 Members of Congress to "take a cognitive exam".
Concerns regarding Biden's cognitive abilities surfaced when he first announced his bid to run in the 2020 presidential election, the Republicans said, but since then they have been amplified by the myriad gaffes, misstatements, and bizarre tics that everyone has witnessed from the octogenarian.
"Over the past two years, public appearances where you shuffle your feet, trip when you walk, slur your words, forget names, lose your train of thought, and appear momentarily confused have become more of a common occurrence. These incidents are so common and noticeable that if you search 'Biden gaffes' online, more than 14 million results appear," the lawmakers wrote.
The GOP group cited a Harvard CAPS-Harris Poll that found 57 percent of voters "do not believe you are mentally fit to serve as President or have doubts about your mental fitness."
The Republicans concluded by emphasizing that it was the right of US citizens to have "absolute confidence in their President and know that he or she can perform their duties as Head of State and Commander in Chief".
Earlier, Jackson, who was presidential physician to both Donald Trump and Barack Obama, accused the US administration of concealing reports on the mental health of President Biden. After
a recent physical examination
found him "fit for duty", Jackson seized upon presidential physician Kevin O'Connor's words that
Biden
was a "healthy, vigorous" 80-year old man.
"The majority of Americans can see that Biden's mental health is in total decline, yet there is no transparency from the White House on what's going on, if anything, to address this issue and his inability to do his job," Jackson told the media in February.
Unlike with Biden, Trump's then-physician Jackson gave reporters an opportunity to grill him amid critics' attacks on Trump over his perceived health and mental failings. Last year, dozens of GOP lawmakers called on Biden to "follow the example set by former President Trump" and take a cognitive test. Trump himself has repeatedly
demanded
a drug test for "Sleepy Joe", before or after their debates
in late 2020
. The Republican former POTUS also boasted about how he had "aced" a "very hard" cognitive test which included checking his ability to name exotic animals and repeat basic sentences aloud.
Republican presidential candidate Nikki Haley ruffled feathers at the White House when she proposed in February to introduce mental competency tests for politicians over age of 75. FLOTUS Jill Biden dismissed Haley's suggestion as "ridiculous".
People online can rely on Biden to offer them ample opportunity to troll him over
his frequent gaffes
and weird gestures.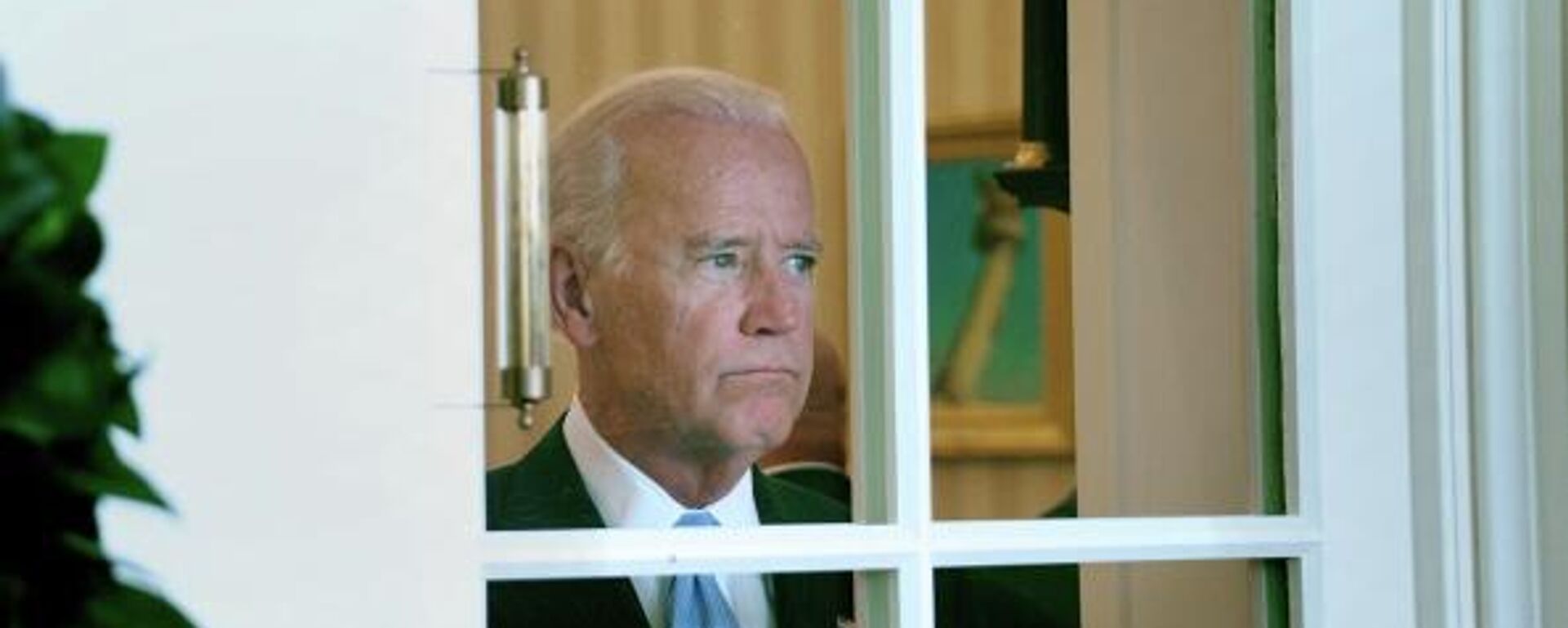 30 September 2022, 18:42 GMT