The plane landed at the airport 15 minutes after the landing request and the reasons for the emergency are not yet known. However, there were partial delays in takeoffs and landings of civilian flights after the incident due to the need to inspect the runway, the broadcaster added.
Any information regarding the Osprey aircraft is of utmost interest to the Japanese, as society
does not trust the planes
due to numerous crashes and incidents, the broadcaster said.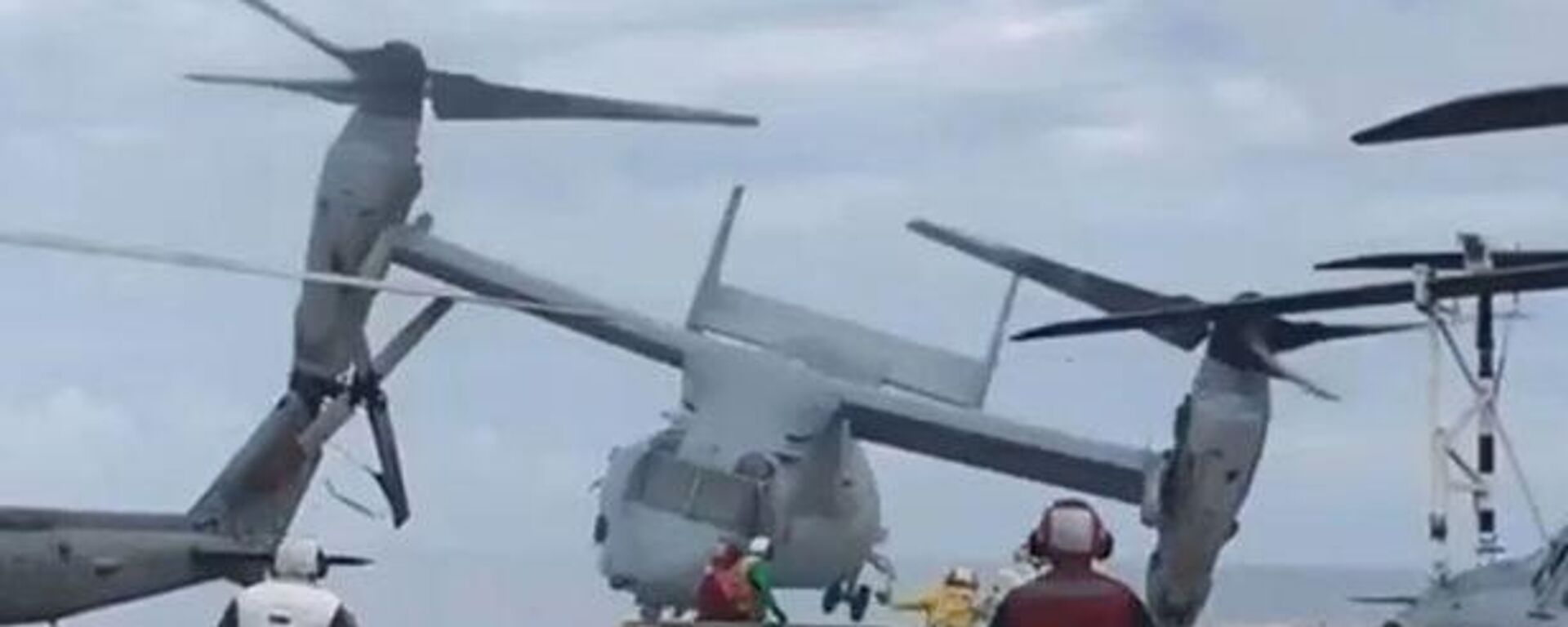 On Wednesday, five emergency landings involving the Osprey aircraft occurred at two airports in southern Japan, namely at the Painushima Ishigaki Airport in Okinawa Prefecture and the Amami Airport in Kagoshima Prefecture, the report said.
The Osprey is a multi-purpose tilt-rotor aircraft that combines the vertical takeoff, flight and landing capabilities of a helicopter with the speed and range of an airplane. Ospreys are primarily used for special operations in hostile territories.