A New York state judge on Tuesday found former US President Donald Trump liable for fraud in a civil lawsuit that accuses the one-time commander of intentionally inflating his wealth and asset value.
The
35-page ruling
, brought forward by the New York Attorney General's Office, determined Trump and company submitted multiple misleading valuations for real estate assets in official statements to insurers and other financial institutions in order to secure favorable loans and lower insurance premiums throughout the years.
Properties listed in the suit included Trump's Mar-a-Lago Florida resort, his golf course in Scotland, Trump Park Avenue, and his Seven Springs property in New York's Westchester County, among other sites.
"In defendants' world, rent-regulated apartments are worth the same as unregulated apartments; restricted land is worth the same as unrestricted land; restrictions can evaporate into thin air," Judge Arthur Engoron wrote in the decision. "That is a fantasy world, not the real world."
Trump has been found liable for fraud in the NY AG's civil case in a devastating setback on the eve of trial.

Judge Engoron also granted the AG's request for sanctions against Trump et al. and their lawyers — going beyond the collective $20K she asked for and fining each… pic.twitter.com/1kyAjSAoJy

— Molly Crane-Newman (@molcranenewman) September 26, 2023
In granting a partial summary judgement to NY Attorney General Letitia James, Engoron outlined that such business maneuvers violated the law and as such canceled the business certificates of Trump and listed defendants, including those of his sons Donald Trump Jr. and Eric Trump. Also named were Allen Weisselberg, who served as the chief financial officer of the Trump Organization, and company executive Jeff McConney.
Additionally, Engoron ordered individual sanctions of $7,500 against lawyers who represented the listed Trump defendants and required that within 10 days' time each defendant submit three independent receivers to manage the dissolution for the business certificates.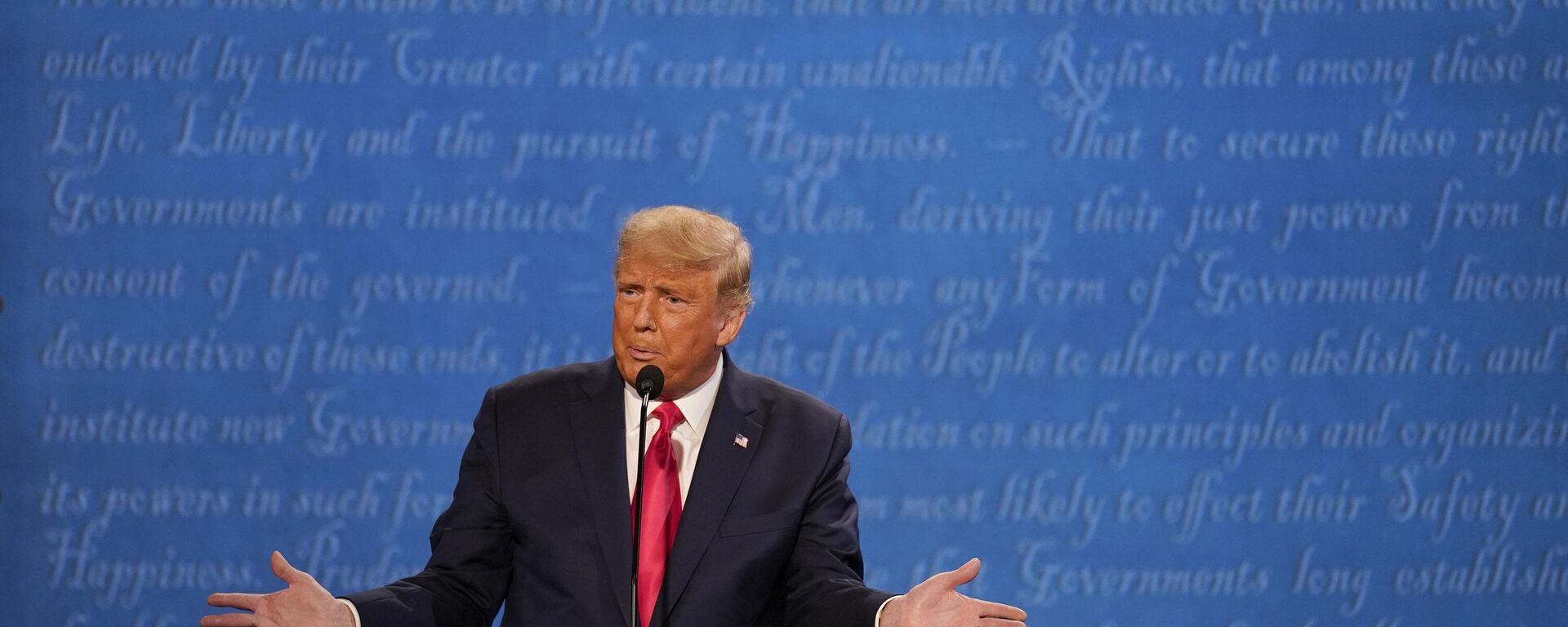 The Trump camp has argued claims laid out in the civil filing are barred due to the statute of limitations, with lawyer noting banks involved in the Trump-affiliated deals were far from victims as the same entities turned profits. The former president has also rejected committing any wrongdoing, instead claiming James' suit is a politically-driven attack.
The Tuesday ruling, which denied a request by Trump to end the civil fraud lawsuit, did not settle six other claims at the center of James' lawsuit. In fact, a non-jury trial set to start on October 2 will address the remaining key points.
The New York attorney general is seeking about $250 million in damages and is looking to enforce a ban on Trump doing any business in the Empire State.