MOSCOW, April 29 (R-Sport) - Two promising young Russian biathletes received bans for doping Monday in a case that puts the spotlight on the use of performance-enhancing substances just 10 months before Russia hosts the Winter Olympics.
The two banned are Nikita Marchenkov, a member of Russia's team at January's world junior championships, and Denis Vdovin, who has been on the podium at European junior level this year, the Russian Anti-Doping Agency (RUSADA) said in a website statement.
Marchenkov received a one-year ban starting from January 17, while Vdovin was hit with an 18-month sanction dated from January 24.
Both had already been suspended from competition and training camps. Neither RUSADA nor the Russian Biathlon Union, which applied the bans, said what substances had ben found in the athletes' samples.
Marchenkov was included on Russia's world junior championships roster more than a month after giving the sample that tested positive. He did not compete in the championships in Obertilliach, Austria, where Russia topped the medals table.
Russia will host the Winter Olympics in Sochi from February 7 through 23 next year.
© RIA Novosti
Sochi Olympics Ticket Prices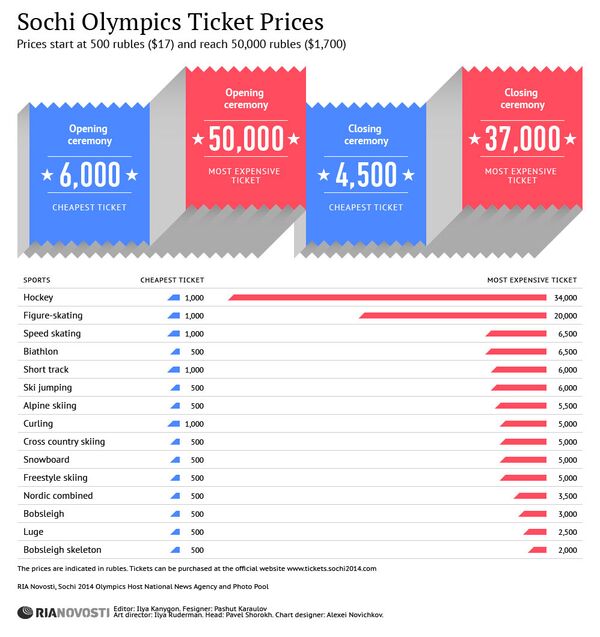 Sochi Olympics Ticket Prices