MOSCOW, October 25 (RIA Novosti) – A Russian Proton-M rocket carrying a US telecoms satellite lifted off on Friday from the Baikonur space center in Kazakhstan, said a spokesman for the Russian space agency Roscosmos.
The launch was originally scheduled for October 20, but was twice delayed on the request of the US space agency NASA because a US communications station in South Africa was not working properly.
"The separation of the satellite from the Briz-M upper stage is expected at 7:19 a.m. Moscow time (3 a.m. GMT)," Sergei Gorbunov said.
Sirius FM-6 is a high-power geostationary satellite built by Space Systems/Loral for SiriusXM, America's largest radio broadcaster by revenue and one of the world's largest pure-play audio entertainment companies.
The six-ton satellite, which has a service life of 15 years, "will help with the delivery of commercial-free music and premier sports, news, talk, entertainment and Latin programming, traffic and weather to more than 25 million subscribers," according to International Launch Services (ILS), the operator of Proton launches.
© Sputnik
Proton Carrier Rocket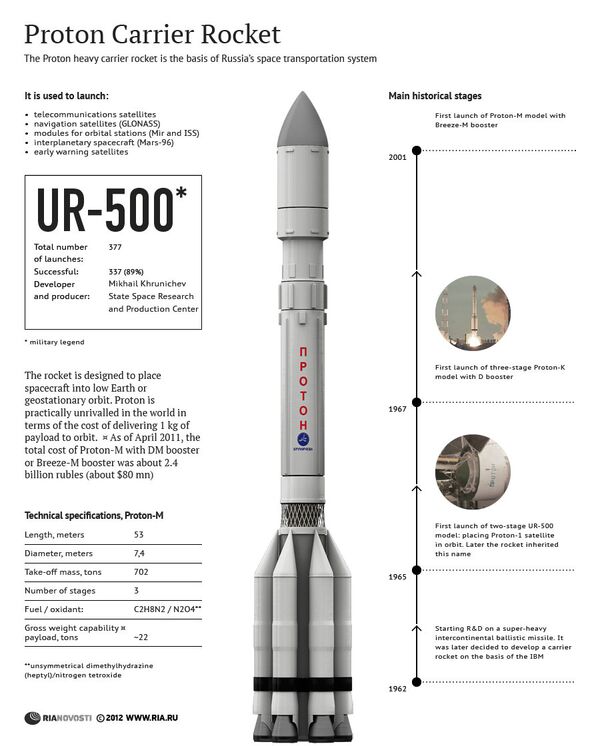 Proton Carrier Rocket