IZHEVSK, December 16 (RIA Novosti) – Mikhail Kalashnikov, the 94-year-old inventor of the world's most popular firearm, the AK-47, remains in a Russian hospital in serious condition, a local health official said Monday.
"His condition is serious but stable. All the necessary treatment and diagnostic procedures are being carried out," said a spokesman for the health ministry of Udmurtia, Kalashnikov's home region.
In June, the famed weapons designer underwent an operation in Moscow to have a pacemaker fitted. He was discharged in early September.
© Sputnik
The legendary Kalashnikov assault rifle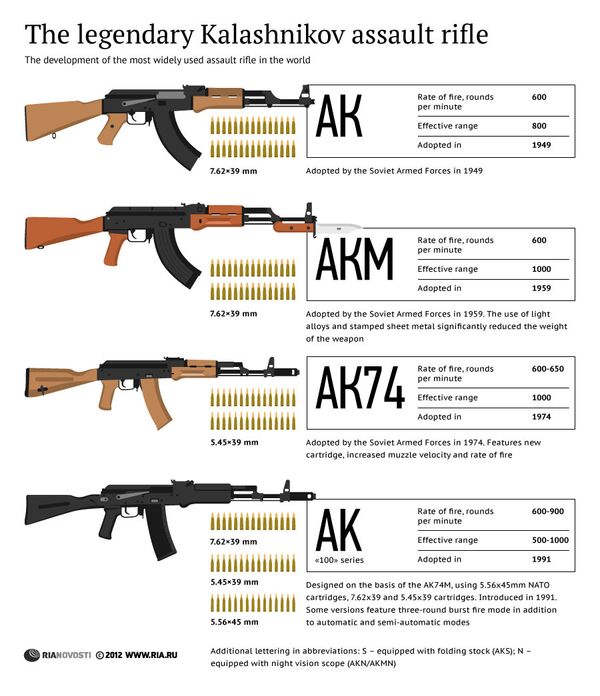 The legendary Kalashnikov assault rifle