ROSA KHUTOR, Russia, February 18 (R-Sport) – Slovenia's Tina Maze battled the elements to win her second gold medal of the Sochi Winter Olympics on Tuesday, holding on for victory in the giant slalom.
In difficult conditions with snow at the top of the course and driving rain below, the second and final run saw Austria's Anna Fenninger slice into Maze's lead, but she could not do enough to stop the Slovenian winning by 0.07 seconds.
© RIA Novosti
Alpine Skiing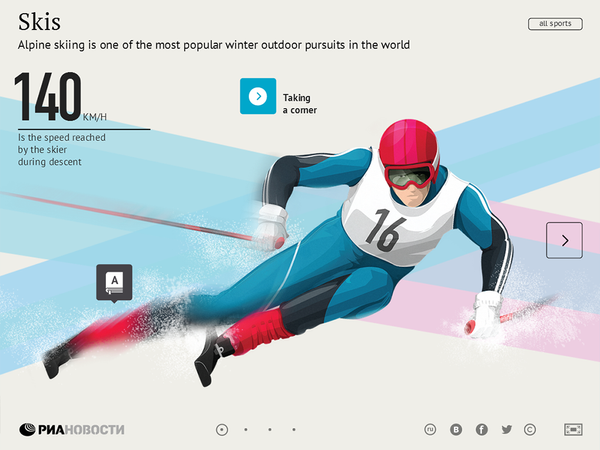 Alpine Skiing
Maze's second gold in Sochi after sharing top spot with Dominique Gisin of Switzerland in the downhill last week further burnishes her record as Slovenia's most successful Olympian of all time, with two gold and two silver medals.
Fenninger adds her giant slalom silver to the gold she won in the super-G on Saturday.
The results are provisional as a group of low-ranked skiers, including world-renowned violinist Vanessa Mae, completes the event.