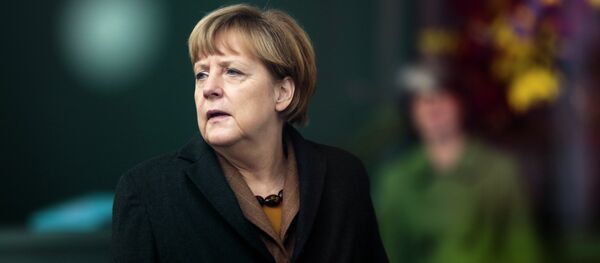 26 November 2014, 11:07 GMT
MOSCOW, November 27 (Sputnik) — German Chancellor Angela Merkel has no plans to reform the Petersburg Dialogue, Martin Hoffmann, the member of the forum's steering committee said in an interview with RIA Novosti Thursday.
"Neither [German Chancellor] Merkel nor the German government will reform the Petersburg Dialogue. Not only they will not [reform it], but also they do not want to," Hoffmann said responding to recent media reports that Merkel was considering a reform.
"The Petersburg Dialogue is an independent organization. This is the first point. Indeed, there are several members of the steering committee of the Petersburg Dialogue on the German side, who want to reform it, that's right. But this has nothing to do with the government," Hoffmann added.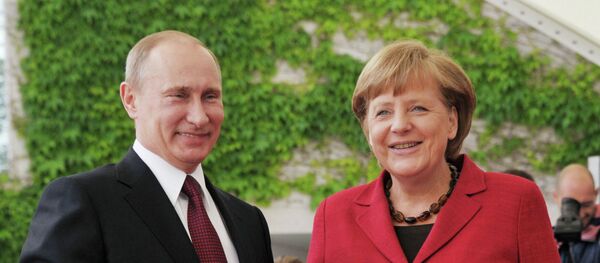 20 November 2014, 15:36 GMT
On October 13, the Russian-German forum's press service confirmed that the Petersburg Dialogue scheduled for October
had been postponed
. The decision was made by chiefs of the forum steering committees on both sides.
On October 14, Russian President Vladimir Putin said the decision to postpone a Russian-German forum amid difficult relations with the European Union "makes certain sense."
The annual Petersburg Dialogue forum was established in 2001 at the initiative of the Russian President Vladimir Putin and then-Chancellor of Germany Gerhard Schroeder. The forum is aimed at increasing the mutual understanding between Russia and Germany, further broadening bilateral cooperation between the two nations.