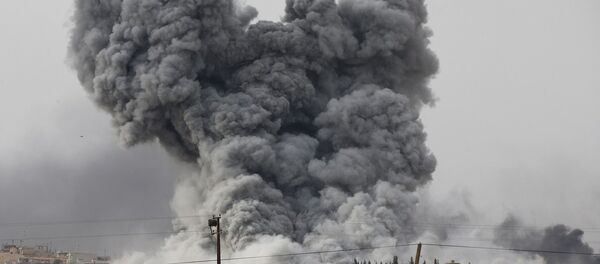 3 December 2014, 11:06 GMT
MOSCOW, December 4 (Sputnik) — Official documents in possession of Iran's Armed Forces suggest that the Islamic State (IS) was created by the US Central Intelligence Agency (CIA), Iran's senior military official told Sputnik Thursday.
"While Washington claims to be fighting IS, documents in our possession prove that this group is a product of the CIA," Iranian Armed Forces Deputy Chief of Staff Brig. Gen. Massoud Jazayeri said.
"The fact that US Armed Forces supplied weapons and uniforms to IS since forming the [anti-IS] coalition testifies to the falsehood of assertions regarding the nature of their fight against [Islamists]," Jazairi added in an interview with Sputnik.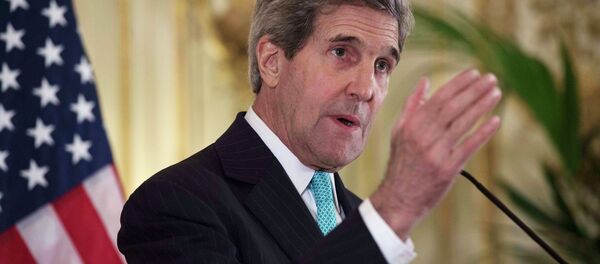 3 December 2014, 19:08 GMT
Earlier this week, Brig. Gen. Jazayeri denied reports that Iran's Air Force had conducted airstrikes against IS targets in Iraq in coordination with the United States as "totally untrue." In September, media reported that Iran's Supreme Leader Ali Khamenei had declined Washington's proposal to cooperate in the fight against the IS.
Islamic State is a Sunni jihadist group that has been fighting the Syrian government since 2012. In June, the IS insurgency spilled over the border, seizing control of Iraq's Mosul and announcing the establishment of an Islamic caliphate across territories that have fallen under its control. A US-led international coalition of over 60 states is carrying out airstrikes against IS targets both on Iraqi and Syrian territory.