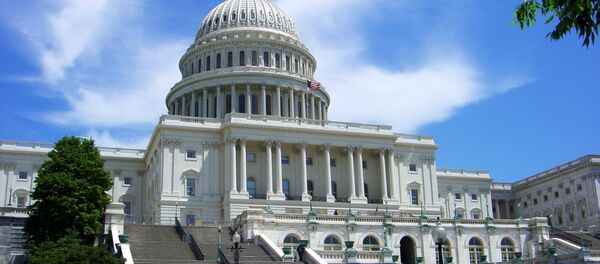 5 December 2014, 10:25 GMT
MOSCOW, December 6 (Sputnik) - US Congress Resolution 758 condemning Russia is reminiscent of the one after which the United States found itself at war with Iraq, former Republican congressman Ron Paul has said in an interview with RT broadcaster.
"In 1998 <…> a resolution similar to this came up dealing with Iraq," Paul said Friday. "This is a horrible resolution. Although it's not a declaration of war, it means that we are going to precipitate one in no time. And, you know, four years later we were at war with Iraq."
He assessed the resolution as a stunt, but a dangerous one.
"It's really a stunt, but it's a dangerous stunt because it conveys opinion," the former congressman said.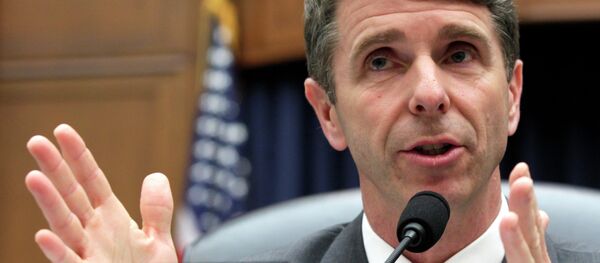 5 December 2014, 00:52 GMT
He expressed hope that with Resolution 758 the situation would not unwind in the similar fashion, but noted that such documents raised concerns and were very provocative.
"It's this kind of stuff that stirs up trouble and I'd rather dissipate the problems and have our government tone the rhetoric down a little bit. This was terrible. This was just a very provocative resolution," the former congressman said.
Paul went on to say that there was little surprising about the resolution being passed so easily – with only 10 votes against it – as, in his opinion, not may actually read it.
"If they read it and still voted for it, there's something wrong with them," he concluded.
On December 4, the Congress passed a resolution "strongly condemning the actions of the Russian Federation, under President Vladimir Putin, which has carried out a policy of aggression against neighboring countries aimed at political and economic domination".
The same day, Paul on his Facebook page expressed harsh criticism of the move calling it "one of the worst pieces of legislation ever". The politician said the resolution represented war propaganda, pointing out US controversial position when it came to matters that did not suit Washington.
My thoughts on today's passage of Russia bill on @USHouseRep Floor: "Reckless Congress Declares War on Russia" http://t.co/MizndbMC2m

— Ron Paul (@RonPaul) December 5, 2014
The former congressman said that the resolution "accuses Russia of an invasion of Ukraine" but does so without any proof that could have been easily provided with satellites.
"As to Russia's violation of Ukrainian sovereignty, why isn't it a violation of Ukraine's sovereignty for the US to participate in the overthrow of that country's elected government as it did in February?" he said.
Paul went on to say that the resolution accused the people of eastern Ukraine of holding "fraudulent and illegal elections", noting that anytime elections did not produce the result the United States wanted they were called "illegal".
Relations between Moscow and Washington have deteriorated sharply with the escalation of the Ukrainian conflict in mid-April, when Kiev launched a military operation against independence supporters in the country's southeast.
The United States has accused Moscow of meddling in Ukraine's internal affairs by supporting militia in the Luhansk and Donetsk regions and imposed sanctions against Russia. Moscow has repeatedly denied its involvement in the conflict and called for a peaceful settlement to the confrontation.