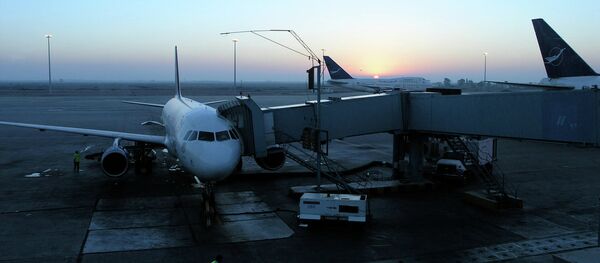 7 December 2014, 17:22 GMT
MOSCOW, December 7 (Sputnik) – Syrian army forces have defended a key military air base from an attack by the Islamic State in the east of the country, the Syrian observatory for human rights has reported.
According to AFP, the monitoring group reported on Sunday that: "Troops and pro-regime militia stopped the attack that Islamic State launched on the Deir Ezzor military airport," and said that both sides suffered a high number of casualties in the fighting. AFP quoted the Observatory as saying that more than 100 jihadists and 59 government troops have been killed.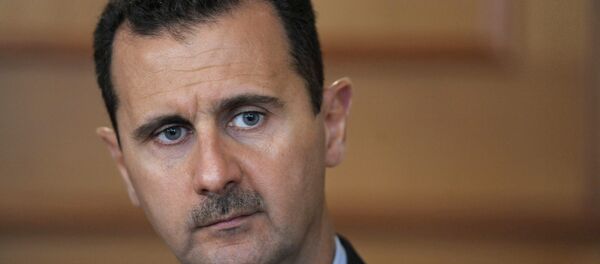 3 December 2014, 15:14 GMT
On Saturday Al Arabiya news carried a report from the monitoring group that IS militants had captured part of the air base, and that 19 Syrian army soldiers had been killed when an IS suicide bomber carried out an attack in the area, which was followed by IS shelling of army positions inside the base.
"ISIS mounted a dawn attack on Deir Ezzor military airport and entered several areas as fierce clashes unfolded between the jihadists and regime forces there," stated the report, adding that "The clashes resulted in the death of 7 militants and seizing 2 tanks, an armored vehicle, an artillery and machineguns."
The airport at Deir Ezzor is a key position from which Syrian regime forces launch attacks against IS and other military groups. The jihadists control the majority of Deir Ezzor province, while control of the region's capital city is divided, with the Syrian government retaining control over some neighborhoods, as well as the air base.