MOSCOW, December 11 (Sputnik) – Ukraine's President Petro Poroshenko has once again laid responsibility for the situation in the southeast of the country on Russia, almost repeating his September speech word for word.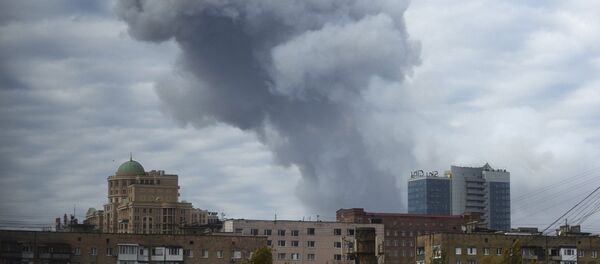 9 December 2014, 09:24 GMT
"Please stop the fire. Please release the hostages. Please withdraw your troops from my territory," Poroshenko said addressing Russia at the joint press conference with Australian Prime Minister Tony Abbott.
Poroshenko also urged Russia to close the border with Ukraine, claiming that such a move would lead to peace and stability in the country within several weeks of its introduction.
In September, the Ukrainian leader addressed Russia with a similar appeal, speaking at an event hosted by the Atlantic Council, a US think tank. In his September speech Poroshenko used almost exactly the same words.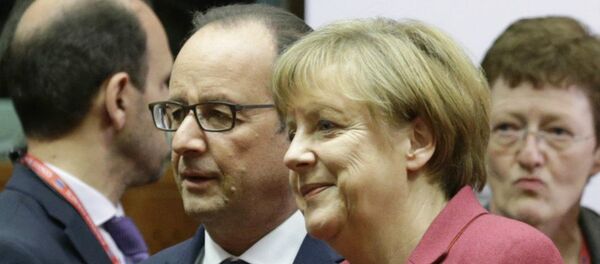 7 December 2014, 11:56 GMT
Kiev authorities, together with Western leaders, have consistently accused Russia of participating in the military conflict in southeastern Ukraine since it started in mid-April.
Moscow has repeatedly denied any involvement in Ukraine's internal affairs, urging Kiev to settle the conflict peacefully through dialogue.
Military operations were launched by Kiev in April to suppress independence supporters in the Donetsk and Luhansk regions, who refused to recognize the legitimacy of the new Ukrainian government that had come to power following what they considered to be a coup.
On September 5, the sides agreed on a ceasefire during a meeting of the trilateral Contact Group on Ukraine in Minsk. Both sides have subsequently accused each other of violating the truce.
UN data estimates that over 4,300 people have been killed and almost 10,000 have sustained injuries since the beginning of the armed conflict.