MOSCOW, December 12 (Sputnik) — Sierra Leone authorities have banned any public Christmas celebrations due to the ongoing surge in Ebola infection cases across the country, the AFP reported Friday.
The government plans to deploy soldiers throughout the festive period to force people from the streets back indoors, according to the state Ebola response unit.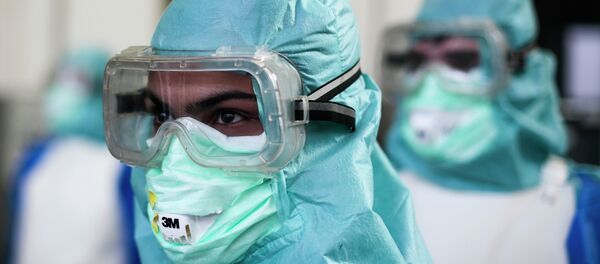 6 December 2014, 15:40 GMT
Palo Conteh, head of the department, told journalists there will be "no Christmas and New Year celebrations this year" in the capital Freetown.
"We will ensure that everybody remains at home to reflect on Ebola," he said. "Military personnel will be on the streets at Christmas and the New Year to stop any street celebrations."
The official did not give any dates of the crackdown and details on which areas will be targeted.
Sierra Leone currently has registered 7,897 Ebola cases, including 1,768 deaths, according to WHO. Some 397 new cases were reported during this week, a full third of them in Freetown.
The dominant religion in Sierra Leone is Islam, meanwhile more than a quarter of the population is Christian and public gatherings are commonly held during the holiday time.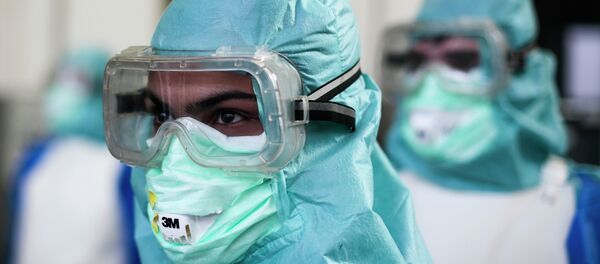 10 December 2014, 14:07 GMT
During previous local and nationwide anti-Ebola curfews, people were allowed to leave their homes to worship and for "essential business".
According to current regulations, bars and nightspots have already been shut down and public gatherings outlawed. However, there is no general ban on going outdoors or working.
Sierra Leone has already quarantined near half of its population of six million, sealing off districts across the country in a bid to fight the deadly virus.
Sierra Leone has overtaken Liberia to become the country worst affected by the Ebola outbreak, according to WHO.
© Sputnik
The Ebola Virus Disease - Everything You Need to Know

The Ebola Virus Disease - Everything You Need to Know