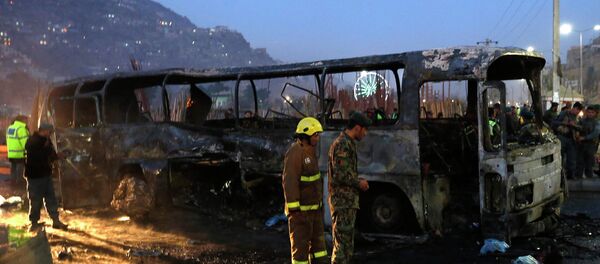 13 December 2014, 13:43 GMT
MOSCOW, December 13 (Sputnik) – An Afghan police spokesman has claimed that at least 12 people were shot dead by the Taliban on Saturday as they were working on clearing mines.
Police spokesman Farid Ahmad Obaid, speaking to AP, saidthat 12 people were killed and another 12 wounded in the attack, which took place in southern Helmand province. Obaid told the agency that the workers were employed by a company called Star Link to work on the project.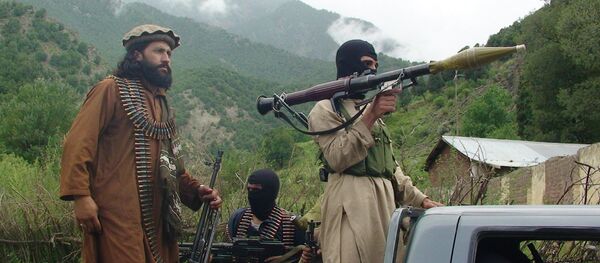 13 December 2014, 07:34 GMT
Al-Jazeera spoke to a military commander at the Shorab camp, where the employees lived and worked, who said the victims were travelling to work at the camp when the attack happened. The commander, Ghulam Farouk Parwani, told Al-Jazeera that the Afghan army and air force then launched a counterattack which killed four of the assailants and captured three.
The attack was the third on Saturday carried out by the Taliban, who also claimed responsibility for a further two attacks in Kabul. A Defense Ministry official told the AP that a bus carrying Afghan Army personnel was hit by a suicide bomber on Saturday afternoon, killing six and wounding 14, and on Saturday morning Atiqullah Rawoofi, head of the secretariat for the Afghan Supreme Court, was shot dead outside his home.