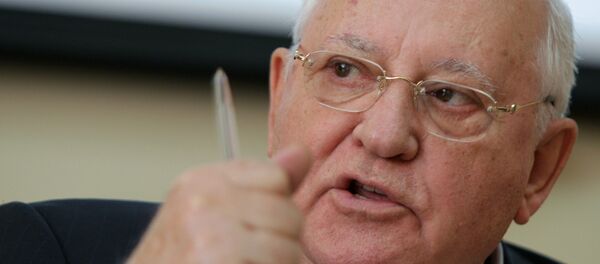 10 December 2014, 11:40 GMT
MOSCOW, December 15 (Sputnik) — The United States needs a complex of political reforms similar to Perestroika in the Soviet Union and a review of its outdated policy of intervention into global affairs, the last Soviet leader,
Mikhail Gorbachev
told the RT broadcaster Monday.
"They can call it any name they want, the American way," Gorbachev said in the interview.
"Americans do not want a war. But it is not easy for them, with the society that they have," the ex-Soviet leader added.
Perestroika, which literary means "restructuring", was a political movement within the Communist party of the USSR that was initiated by Gorbachev in the late 1980s aiming to restructure the Soviet economy and politics.
The United States is "still enslaved by their old policy" of pressure, and so uses political instabilities across the globe as an opportunity for intervention, according to Gorbachev.
Gorbachev stressed that the United States has its reasons for its international decisions, but they have to make those decisions only in partnership with other countries.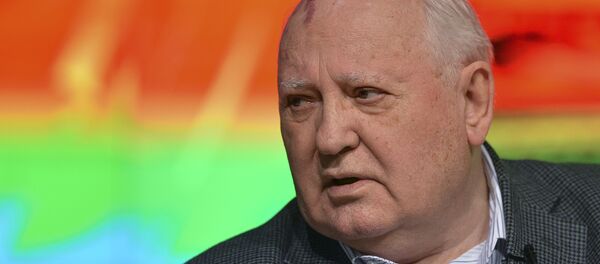 9 December 2014, 17:07 GMT
Referring to the crisis in Ukraine, Gorbachev noted that the United States used it as "some pretext to interfere… they need an enemy figure, and they are doing it again".
The relations between Russia and the United States deteriorated significantly in March following Crimea's reunification with Russia.
The United States along with a number of other countries imposed several rounds of sanctions against Russia accusing it of meddling in Ukraine's internal affairs and escalating tensions in the crisis-torn country. Russia has repeatedly denied the accusations.