WASHINGTON, December 15 (Sputnik) – US President Barack Obama should sign legislation passed by Congress last week to impose harsher sanctions on Russia and provide lethal aid to Ukraine, US House of Representatives Speaker John Boehner said Monday.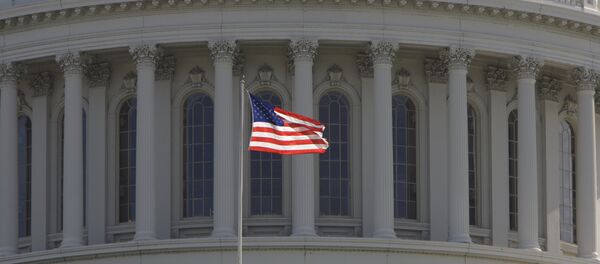 16 December 2014, 04:36 GMT
"Our unity is reflected in the measure the House [of Representatives] and Senate have unanimously passed to provide more
tangible support
to the people of Ukraine," Boehner said in a statement. "On behalf of the people's House, I urge President Obama to sign this bipartisan legislation immediately."
Boehner said the House will work to assist Ukraine and other countries in the region that face "physical invasion, economic coercion, and interference in domestic political affairs".
The US Senate and House last Thursday passed the so-called "Ukraine Freedom Support Act" that envisages providing lethal and non-lethal aid to Ukraine, and imposing new round of sanctions on Russia. The bill still needs to be signed by the president before becoming law.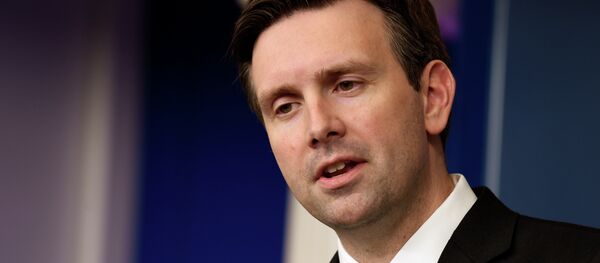 16 December 2014, 02:50 GMT
The Congressional legislation would slap
sanctions on Russia
in addition to those already imposed by the United States over Moscow's alleged involvement in the Ukrainian crisis, which Russia has denied repeatedly.
Obama has not yet made a decision to sign the legislation, deeming it "counterproductive". The US president called for "strategic patience", saying that simply ratcheting up restrictions against Russia was not enough to make Russian leadership change its stance on Ukraine.
White House Press Secretary Josh Earnest said last week that while the Obama administration remained concerned about Russia's actions in Ukraine, the US goal was to hold together a united front with the European Union and other countries sanctioning Russia.
Russian Foreign Ministry spokesperson Alexander Lukashevich harshly criticized the bill and called the actions of the US Congress "confrontational".