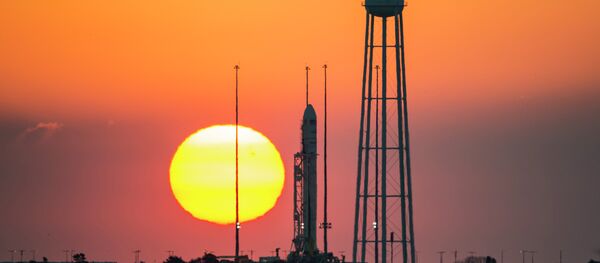 9 December 2014, 23:34 GMT
WASHINGTON, December 17 (Sputnik) – Reports of the $1 billion contract between
US
space technology manufacturer Orbital Sciences Corporation and Russian design bureau NPO Energomash for the delivery of Russian designed RD-181 engines are inaccurate, Orbital spokesperson Barron Beneski told Sputnik News Agency on Wednesday.
"The reports that this is a $1 billion contract are incorrect," Beneski told Sputnik. "The full value if all the options were exercised would be significantly less. I can't be more precise about the value."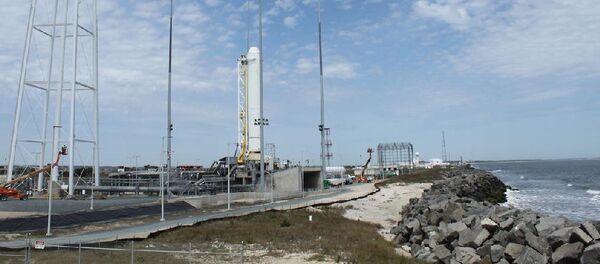 5 November 2014, 17:05 GMT
The spokesperson said that the first shipment of two engines would be delivered in mid-2015, which would then be followed by additional deliveries to "support three Antares launches in 2016," in the first, second and third quarters of 2015.
Orbital, responsible for building and launching the unmanned Antares rocket carrying Cygnus spacecraft on a cargo resupply mission to the International Space Station (ISS), says that they are on track with US government agencies to obtain all the necessary authorizations for the use of the RD-181 engines.
On Wednesday, Russia's Izvestiya newspaper reported that NPO Energomash had signed a contract with Orbital for the delivery of 60 RD-181 rocket engines to be used to power the Antares rocket's first stage.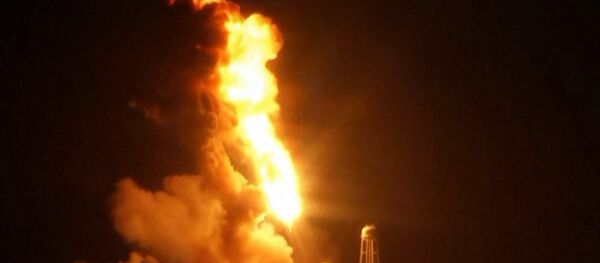 5 November 2014, 12:16 GMT
Additionally, a source from the Russia's Federal Space Agency Roscosmos told the newspapers that the companies had a firm contract of 20 engines, out of the total 60, that were moving forward in the delivery process, with two more options that include 20 engines each.
Orbital says that they looked at several other propulsion providers, but decided to use the RD-181 engines, because the Russian designed engine offered "the best combination of schedule availability, technical performance and cost parameters as compared to other possible options," according to statement released by the company on Tuesday.
In October, the Antares rocket which was supposed to deliver over two tons of cargo to the ISS exploded six seconds after liftoff at the Wallops Flight Facility in Virginia.