MOSCOW, December 18 (Sputnik) — WikiLeaks founder Julian Assange expressed support and solidarity for Barrett Brown who is facing up to eight years in prison on hacking charges, according to his statement on the WikiLeaks website.
"The situation involves me personally and the work of WikiLeaks," Assange wrote.
Brown, a Dallas journalist and activist, whose sentencing was delayed until January, faced charges including computer-related crimes and obstruction of justice.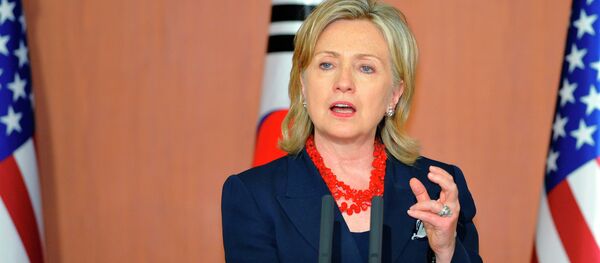 4 December 2014, 16:39 GMT
"Barrett's Hunter S. Thompson style, his public lampooning of the U.S. security state and his defense of WikiLeaks and Anonymous did not win him friends in the U.S. administration," WikiLeaks founder said in the statement.
Assange has been holed up in the Ecuadorian embassy in London since 2012, to avoid extradition to Sweden to face sexual assault charges.
Brown has been in federal custody since his arrest more than two years ago.
In April, Brown pleaded guilty to accessory after the fact in the unauthorized access to a protected computer.
According to evidence, Brown assisted a hacker in 2011 to steal confidential information from private intelligence firm Stratfor.
He is also accused of threatening the FBI agents who were investigating him. Brown admitted to interfering with a search warrant and to hiding his laptop from the FBI during a raid at his mother's home in 2012.
"These charges are at odds with national and international protections for the press and freedom of expression. The third charge concerns his speech acts after the FBI threatened to charge his mother unless he handed over his source material. There are no other charges," Assange wrote.
He believes the situation over Brown is "a direct result of his journalistic work."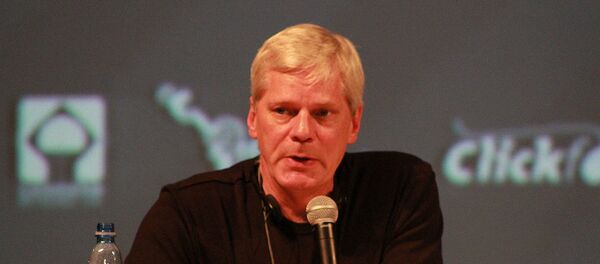 5 December 2014, 12:00 GMT
"The most serious claim against Barrett Brown is that six months after the March 6, 2012 FBI raid on his mother's address he tweeted 'illegally shoot the son of a [word expelled]'. It sounds bad. It is a clear incitement to murder. The FBI claim that the 'son of a [word expelled]' Barrett was referring to was one of their agents. That is false. The 'son of a [word expelled]' is me," Assange said with a view to Fox News host Bob Beckel.
In December 2010, Beckel called for Assange's assassination by the US special op forces.
WikiLeaks founder cast a doubt on the capability of the Federal Court to deliver a fair sentence in Brown's case.
"How fine, how noble, how egalitarian. Fair trial rights for the government as well as the defense! Neither the defense nor the government can state their case to the public while Barrett Brown rots in jail awaiting his sentence — except to repeat the formal charges made by the government. Neither the greatest King nor the most destitute beggar may sleep in a box on the street. Fair's fair!" Assange resumed.