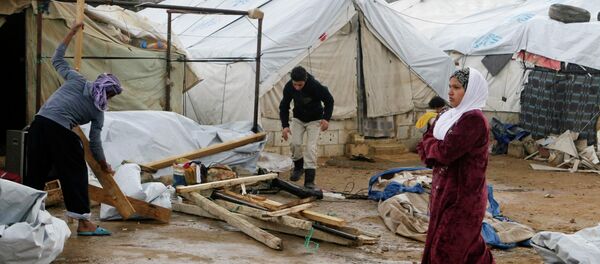 18 December 2014, 16:55 GMT
MOSCOW, December 18 (Sputnik) — United Nations' agencies, responsible for the delivery of
humanitarian aid
to
Syria
, should continue working closely with Damascus and notify Syrian authorities of their plans, Russian Foreign Ministry said Thursday.
"Moscow reckons on the United Nations' humanitarian agencies responsible for directing aid to the Syrian Arab Republic to continue to engage closely with Damascus, including by timely notifications about the volumes and nature of the above-mentioned assistance. We also hope that such measures will contribute to the implementation of peaceful settlement efforts by UN Special Envoy for Syria Staffan de Mistura," Russian Foreign Ministry said in a statement published on its official website Thursday.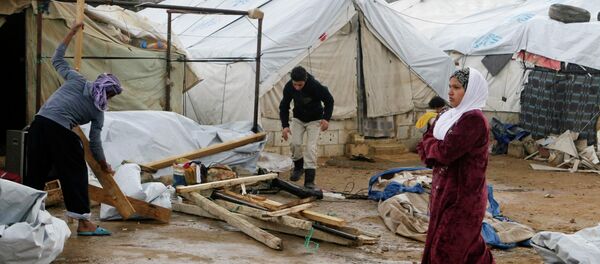 17 December 2014, 15:32 GMT
The Russian ministry said that the key to successful humanitarian work in Syria "lies in the sphere of negotiations between the sides in Syria on the political settlement of the crisis," adding that Russia remains fully committed to the resumption of such negotiations.
On Wednesday, the UN Security Council voted to extend the authorization for UN agencies and aid organizations to deliver humanitarian assistance to Syrians through four border crossings in Turkey, Iraq and Jordan until January 10, 2016.
According to the foreign ministry, Russia supported this decision "with a view to employ all the tools at the disposal of the international community to alleviate the suffering of Syrian civilians."
A civil war broke out in Syria in 2011, as government protests turned into an armed rebellion. Some 200,000 people have lost their lives in the conflict as insurgent groups, including Islamic State (IS) jihadists, fight the Syrian government. According to UN data, over 12 million people in Syria and "millions of Syrian refugees scattered throughout the region" are currently in urgent need of aid.